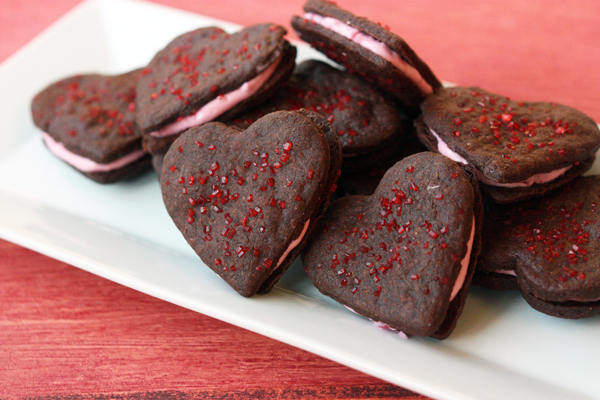 I've never been a particularly voracious celebrator of Valentine's Day. Perhaps I spent too many years as a single teenage girl, pining for the magic of rom com love and commiserating with fellow single teenage girls about the fairy tale love affairs we surely were soon to have. I supposed that Valentine's Day for those lucky ladies in relationships were whimsically romantic and that I was sure to celebrate this holiday with fervor when I, someday, became an un-single lady.
What's interesting is that, once I did find a smart lad to be my companion, I virtually stopped caring about Valentine's Day all together. Those romantic candle-lit dinners at tables with red rose centerpieces were wildly extravagant for college students on a budget (and I was probably in rehearsal anyway). The idea of receiving gushy Valentine's gifts, which seemed so appealing when I was younger, seemed borderline silly. You're more likely to find Brad and I ordering pizza in and laughing ourselves to tears watching funny YouTube videos this Thursday night. And you know what? I wouldn't want it any other way.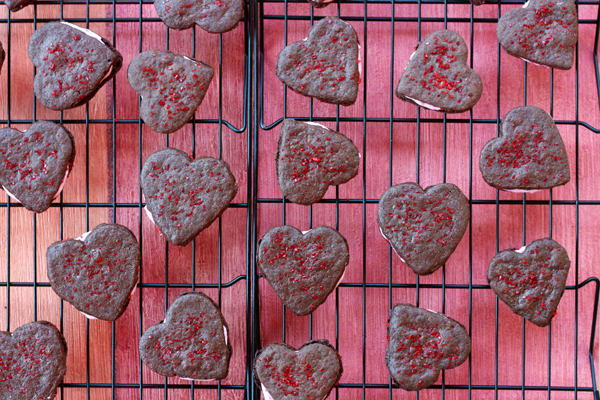 What I do love about Valentine's Day is the opportunity it offers me to bake pink, chocolatey, heart-shaped little treats to share with the people around me. These cookie sandwiches have it all. Crisp, deeply chocolate cookies sprinkled with course red sugar press together around a layer of creamy icing studded with raspberries. And despite their showy appearance, they are incredibly easy to make.