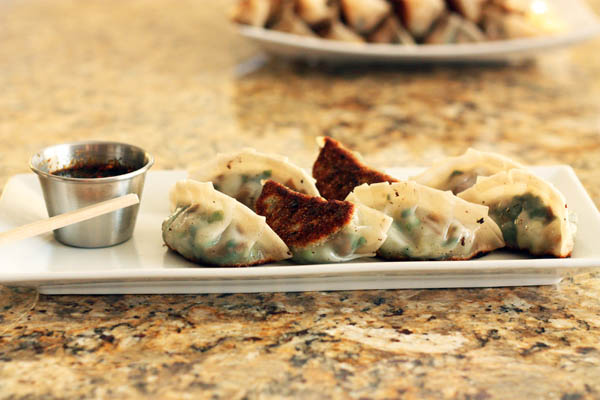 A while back, I made a batch of potstickers that ruled over all other potstickers I had eaten. They were savory and rich and perfect, and as a result I dedicate time each year to can Ginger Apple Chutney, the driving force behind them.
As far as Brad is concerned, they are the only potstickers worth eating – why even bother, he asks? I, on the other hand, have yet to find a filling for these fried little dumplings that I don't like, so I occasionally play with alternatives. This is, currently, my favorite alternative.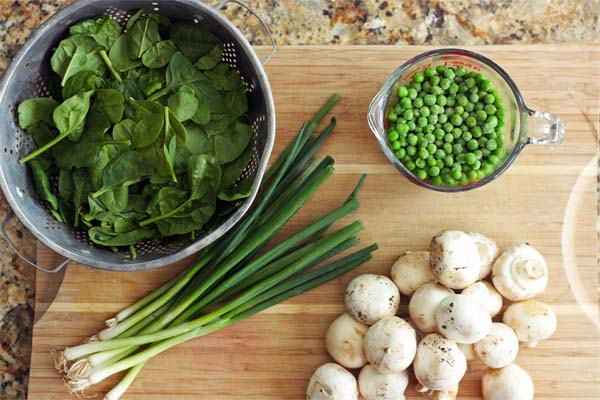 If the Pork & Ginger Apple potstickers taste like autumn, these ones taste like spring. The ingredients are fairly simple: crisp green onions and peas accompanied by sautéed spinach and mushrooms. The bright flavors of the onions and peas are balanced out by the dark, earthy spinach and, my favorite, mushrooms sautéed in butter and soy sauce.