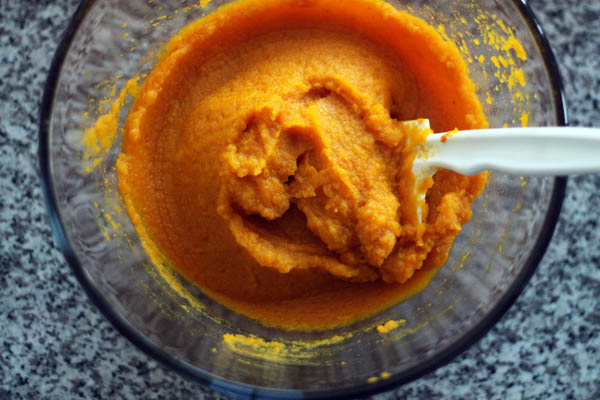 I realize that I'm a month or two late for the PUMPKIN-EVERYTHING craze that annually arrives in September, but I finally gathered the time, the initiative, and the pumpkins to try my hand at making my own pumpkin puree. I've always been a big fan of Libby's, but I'm pretty pleased with both the results and the ease of making this myself. Right after Halloween, it's easy to find pumpkins for just a couple dollars, so it's a great time of year to stock up for all your coming holiday desserts, as it freezes wonderfully.
And it's sooooo easy. I urge you to give it a try for your own pumpkin recipes this year! Here's how it's done:
1. Select 1-2 small-ish pumpkins, or as many as you want to make in one batch. You can definitely puree pumpkins of any size, but they flavor and texture will be better from smaller pumpkins. These are often sold as "pie pumpkins" or "sugar pumpkins".