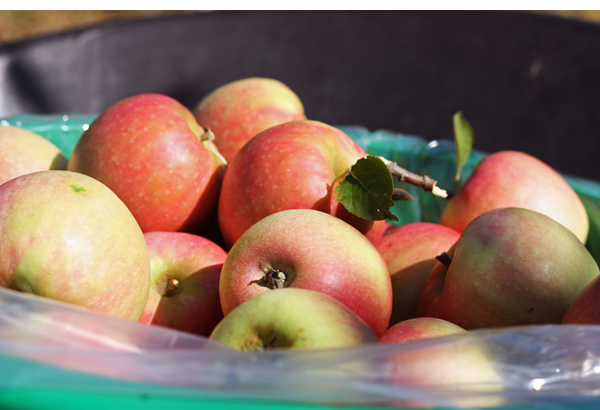 The time has come:
For apples!
After a few weeks of rather slim pickings of fruit at the farmers market, I'm happy to say I am now set for months, with a fridge full of the fresh, juicy apples. For breakfasts, for lunches, for sauce, for pie, for crisp, for… everything!
Obtaining these apples is so much more fun than the grocery store, or even my other pick-your-own adventures. Rather than making an early morning solo march into a strawberry field or a blueberry patch, I worked a drive to a Maryland apple orchard into my whirlwind trip to DC to visit friends.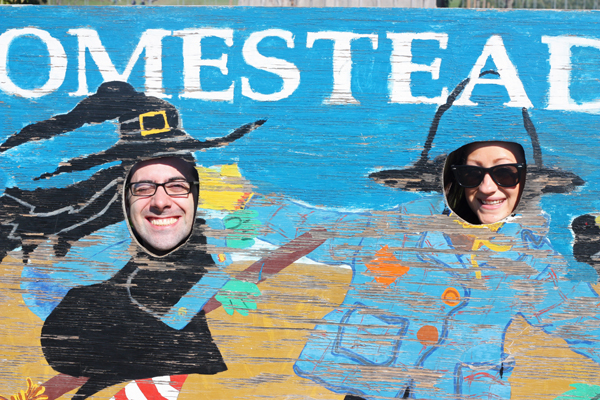 And it's actually becoming a bit of a tradition. For three years running, anywhere from two to four of us have made our way out to Homestead Farm in Poolesville, Maryland for apple picking.
And we could not have asked for a more perfect day! Blue skies, pleasant sunshine, and a cool autumn breeze set the scene as we arrived.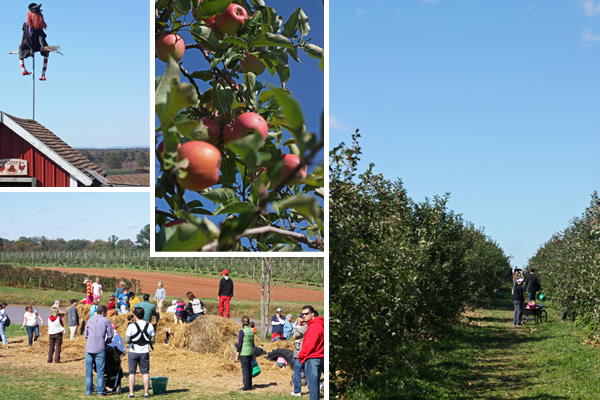 Us and everyone else, of course. It may look like a quiet country farm, but since it sits a mere 20 miles outside of the bustling DC metropolis, we weren't the only ones looking for a beautiful fall day. Oh well. Here's to pretending it was just us!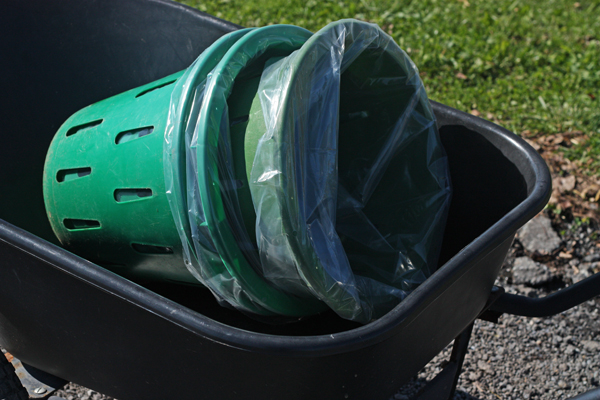 Upon arriving at the farm, green buckets able to hold about 20 to 25 pounds of apples sit in teetering stacks near the entrance. We grabbed three of them, commandeered an abandoned wheelbarrow (I've learned that lesson… always grab the wheelbarrow), and walked out toward rows of trees heavy with fruit.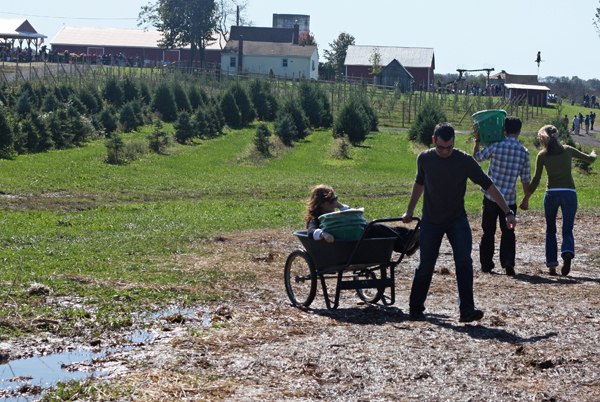 Well, we mostly walked.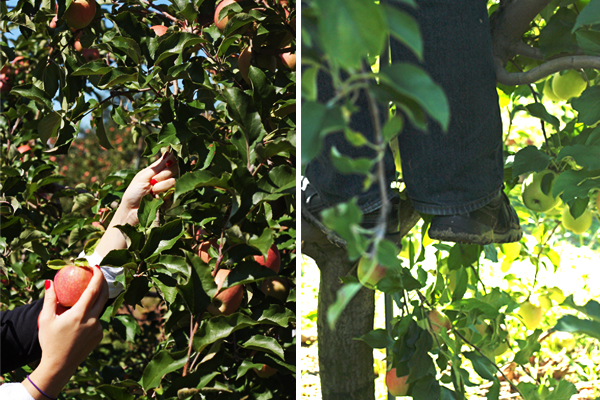 But despite the mud, our journey was a success. While many of the lower branches had been stripped by those who were willing to wake up earlier than we were, bunches of them could be found just overhead. Some were low enough for us to reach without effort, others required a bit of climbing.
It wasn't long before our buckets were full and all options of riding in the wheelbarrow had disappeared beneath blushing, pink apples.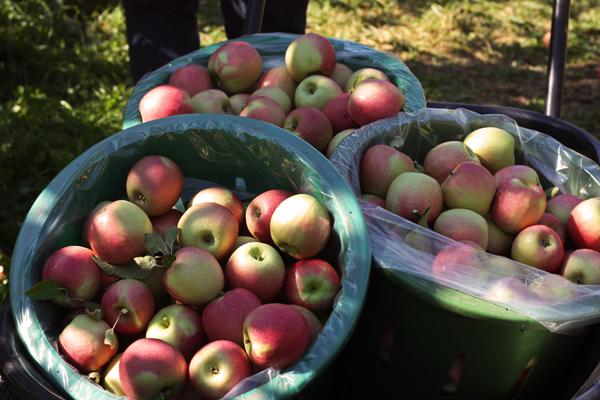 We got a lot of funny looks while toting around about 65 pounds of fruit. Many of our fellow orchard-goers picked only a few apples, or were taking their kids for the hay rides or the pumpkin patch and the apples served more as a souvenir.  For me, though, picking apples (or strawberries, or blueberries) is fun, yes, but I was there with a different purpose.  Pink Lady apples, one of my favorite varieties (and the literal fruit of our efforts), are crisp, tart, ideal for eating raw, and great for baking. But they also store extremely well, which means I can eat handpicked fruit all winter long. The many pounds of apples we picked (I ended up with about 45) will find their way into lunches, salads, pies, and more until spring returns.
Which makes the funny looks totally worth it.
Including the ones I got from Brad when I came home…