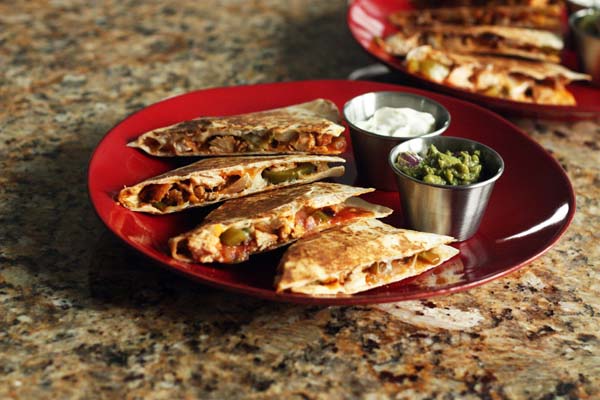 For the better part of middle and high school, I was usually up in time to make breakfast for my mom and sister while they continued bustling about, getting ready for school. Most days, this breakfast consisted of "tortillas with cheese", which is just exactly what it sounds like: three flour tortillas, each with a layer of rough slices of cheddar or colby cheese, heated in the microwave for 30 seconds or so before being rolled up in paper towels for a to-go breakfast of champions.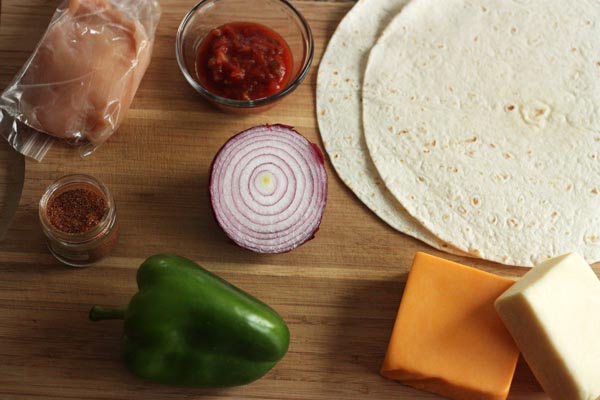 At some point later, upon partaking the joys of quesadillas that popped up on restaurant menus all over the place, I made the connection that I'd been making quesadillas all along (freakishly simple though they were). As with most of my cooking projects, though, I've stepped up my game and now make quesadillas not for hurried breakfasts on the go, but for sit-down dinners at home.
And you should too.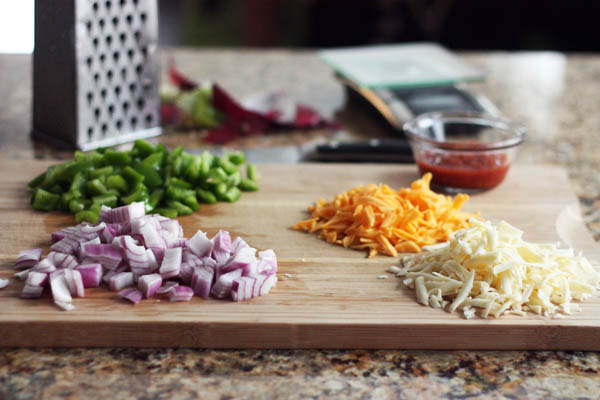 I will say one thing though, and don't freak out: these quesadillas don't have much cheese.
I know. I know. What sort of monster cuts the cheese so significantly in a dish that is literally NAMED after cheese? But I tell you, it's possible to have a delightful quesadilla that doesn't have puddles of gooey cheese oozing out the sides and sizzling on your frying pan. Trust me on this.