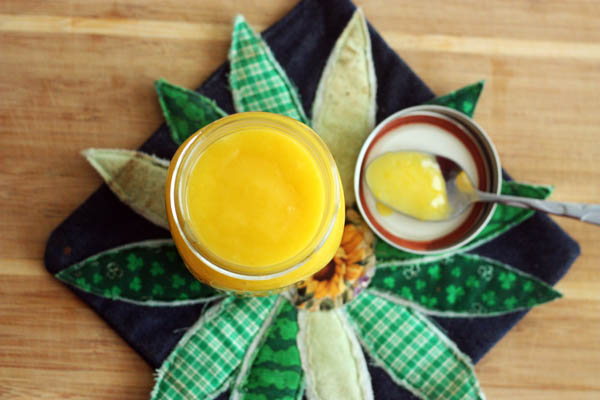 On our brief trip to California a couple weeks ago, I had a few goals: relax, spend a day in Disneyland, and visit a local farmers market to buy come citrus. I am pleased to say that I achieved all of the above. The following weekend I spent the majority of my time in the kitchen getting to know citrus in way I never really have before. Aside from acidifying canned goods, or zesting the occasional lemon cookie, I've never really thought about citrus as an ingredient before. Sure, I've had my fair share of lemonade, orange juice, and grapefruit halves, but when I found myself pondering the best way to use five pounds of lemons, I had no idea where to start.
It only took a few minutes of consulting my favorite cookbooks and cookblogs to see the overwhelming consensus: lemon curd seemed to be square one for entry into the lemon-y baking world.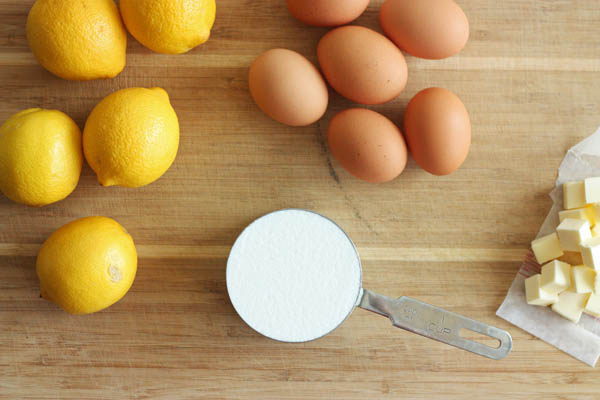 And to be honest, I had NO idea what lemon curd was. I couldn't recall tasting it, though in hindsight I now realize that almost every lemon-y dessert I'd had probably used lemon curd as a base. Lemon curd, it turns out, is the happy marriage of lemons, sugar, butter, and eggs. Somewhere between the consistency of a jam and a pudding, curd can be made with any combination of citrus, though lemon seems to be the most popular.
Like most custards, it starts with eggs. This recipe only requires the yolks, but I urge you to re-purpose the whites elsewhere: fluffy omelettes, meringue, angel food cake, no sense in letting a good batch of egg whites go to waste.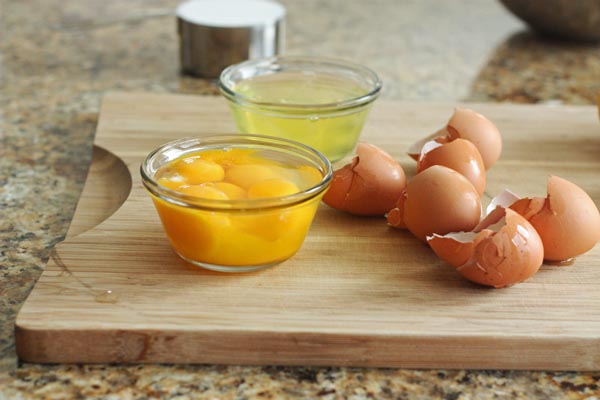 Then the lemons: while lemon juice contributes quite a bit of bulk to the curd, the zest is the essential ingredient that takes this curd to a level of insane lemon happiness. I used a lot, a lot, of zest, and I'm so glad I did. It's truly a magical addition.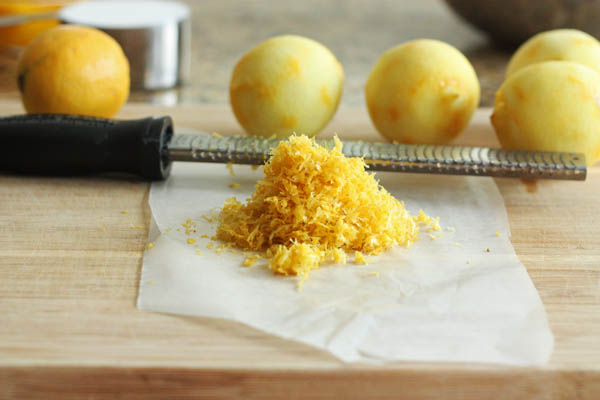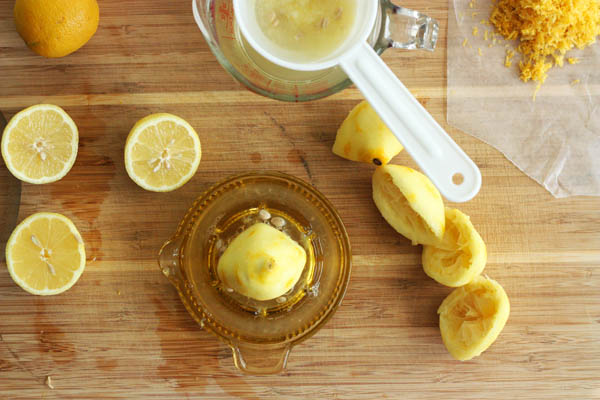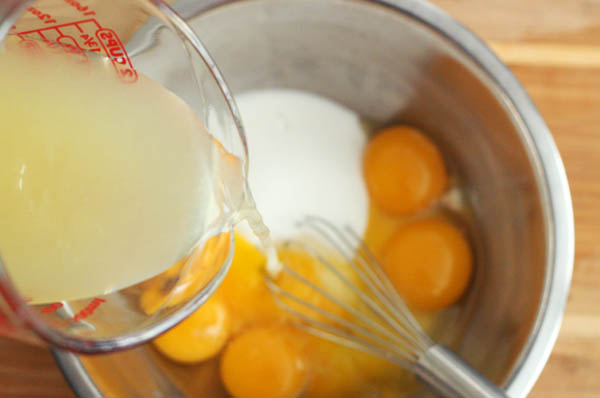 To transform this mixture from a yellow slurry into a smooth and elegant topping, it cooks lightly over a bain marie. This can be easily accomplished with any heat-proof bowl and a small pot with a bit of simmering water.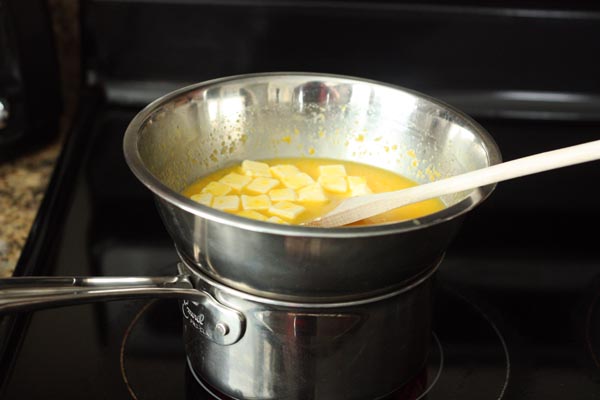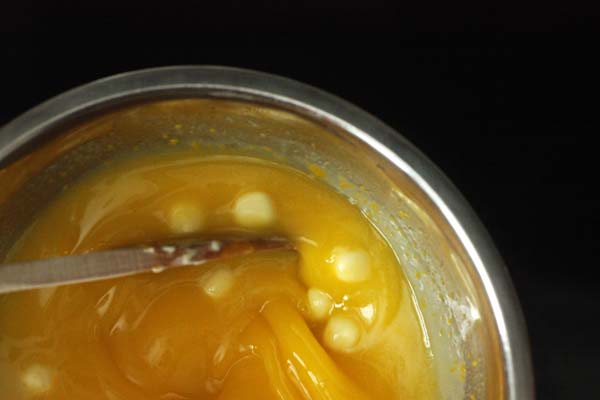 After 10 or 15 minutes, the thin liquid will begin to thicken. My curd was fated to become a cake filling, so I let it thicken quite a lot, but depending on your needs it can be equally delightful a bit thinner. I waited until mine barely dripped off the spoon, and it continued to thicken in the fridge as it cooled.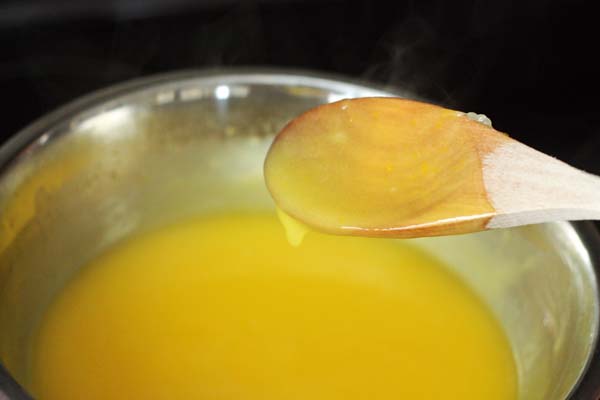 This recipe makes about a pint of lemon curd, or about two cups. When you're ready to cool the curd, make sure you press a sheet of plastic wrap over the top so that it doesn't form a skin or crust as it cools.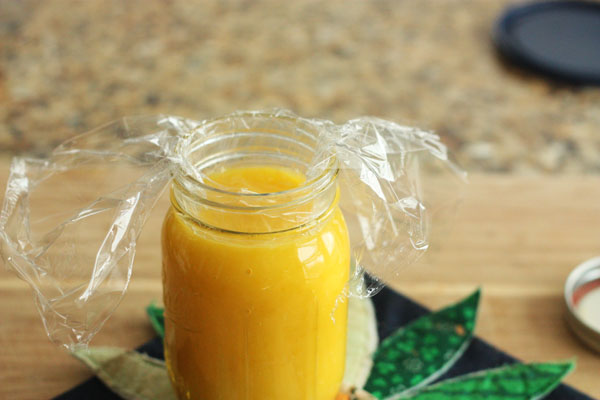 Once the curd has cooled and thickened up in the fridge, it can be deliciously used in so many ways. Lemon curd also freezes rather well, so you don't have to commit to using it all up in one batch. It's a great way to preserve the bright, fresh spirit of lemons for future use in lemon-filled pastries, lemon cookies, lemon-y whipped cream, lemon-topped-toast…
Or, as a filling for cake. Just a thought. Recipe coming soon, promise!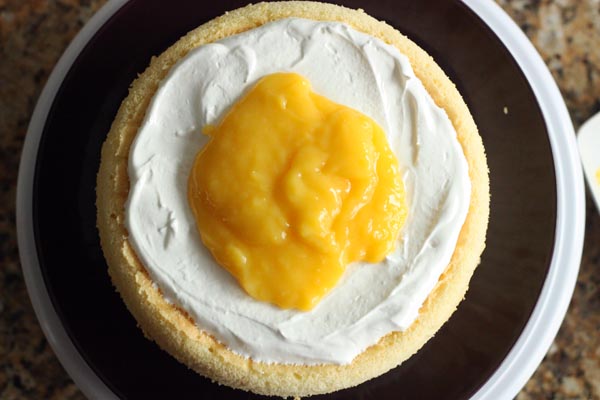 Lemon Curd
Adapted from Sweetapolita and Alton Brown
Makes about 1 pint
juice and zest of 4 lemons
2 whole eggs
4 egg yolks
1 c granulated sugar
5 T unsalted butter, cut into small, evenly-sized cubes and chilled
Wash all lemons very well and pat dry. Remove zest using a Microplane or grater over a piece of waxed paper (don't include the white rind, it's quite bitter!) and set aside.
Add an inch of water to a small pot. Place a medium-sized stainless steel or glass bowl over the pot and ensure that the water won't touch the bottom. Remove the bowl and heat the pot over medium while you juice the citrus.
Cut each lemon in half and juice, either by squeezing until all juice is removed or using a citrus reamer. Strain out pulp and seeds.
Whisk together eggs, egg yolks, sugar, and lemon juice in the bowl you fit over the pot earlier. Once the water in the pot is simmering, reduce heat to medium-low and place the bowl of egg mixture over the pot. Add the cubes of butter and stir constantly with a wooden spoon until butter is melted and curd has thickened. It is thick enough when it clings to the wooden spoon instead of dripping right off (it will still be liquid, though).
Remove from heat and strain through a mesh strainer into another bowl. Stir in the zest and pour curd into a pint jar. Place a piece of plastic wrap directly on the surface to prevent a skin from forming and refrigerate for several hours or overnight.