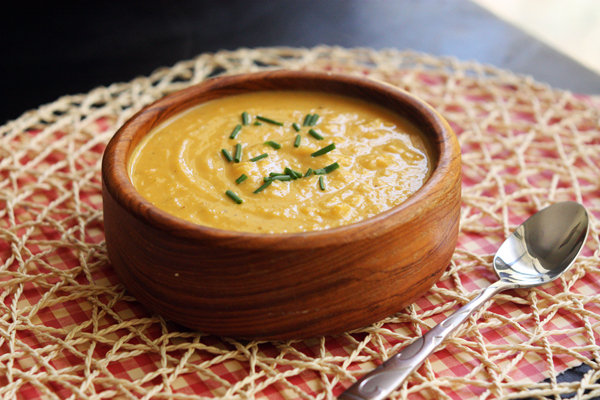 I've talked rather a lot in the last few months about the wedding in early October for which I traveled across the continent, stood up as a bridesmaid, and baked the groom's cake & wedding cake. What I haven't talked quite so much about is the wedding I attended the week after as, quite blissfully, simply a guest.
Just a few short days after I returned from my whirlwind week in Colorado, Brad and I headed north to Washington DC for wedding #2. Though we stayed in the city with a friend who was also on the guest list, the ceremony itself was about an hour outside the city at a quaint little vineyard nestled in the rolling hills of Northern Virginia. It was a beautiful, clear evening, though the chill of autumn had definitely arrived. And while the wedding party raced against the sun to capture all their photos, the rest of us took advantage of the occasional & delicious delivery of appetizers throughout the cocktail hour.
Our favorite? Shot glasses full of brilliant orange sweet potato soup. Since we were shamelessly stalking the catering staff for more and subsequently tilting each glass back to drain every last drop, I knew I must try to recreate it at home.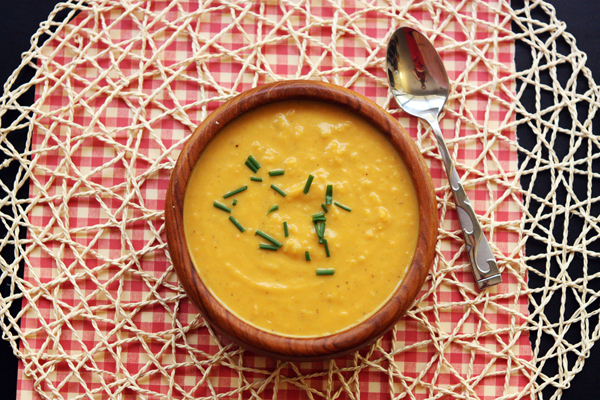 This soup is another super-thick, veggie-packed, warm and filling delight. Its the latest installment of my recent obsession with soups (I've made no less than five large batches of soup this fall) and it's certainly one I'll make again. It begins, of course, with sweet potatoes, and is supported by a smattering of other vegetables.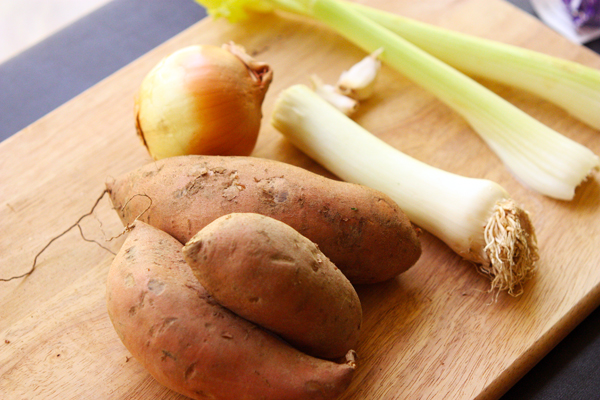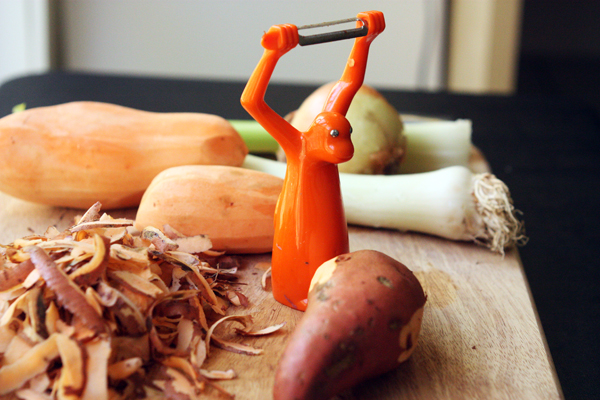 We also add in some lovely savory liquids to make this more like soup and less like chopped vegetables. I used vegetable stock for this to make it vegetarian, but you can swap it out for chicken stock if you prefer. And don't skimp on the maple syrup. It lends a deep, sultry sweetness to this soup that whispers of the classic sweet potatoes & marshmallows.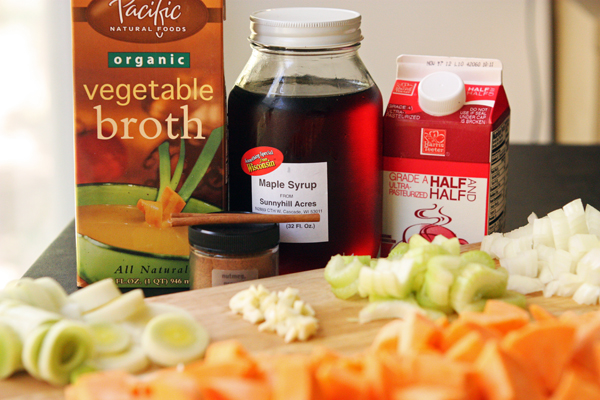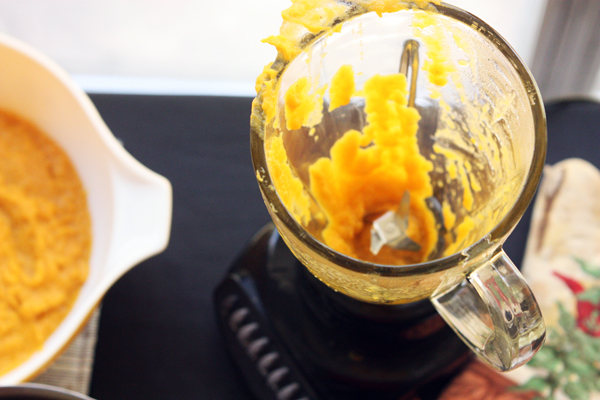 After the soup is cooked, it's blender time again! You can, of course, use an immersion blender instead if your kitchen is blessed with such a device. A food processor should also do the trick. You could also probably get there with a potato masher, though you'll likely work up a sweat along the way. Just get those veggies smooth!
The result is a simple, luscious soup that can either play the role of humble luncheon or schmancy party treat. Who'd have thought?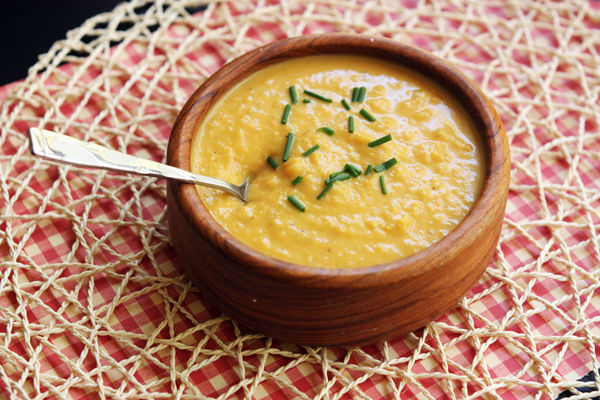 Sweet Potato Soup
Adapted from Simply Recipes
2 T butter
1 small onion, chopped
2 stalks celery, chopped
1 leek, sliced (white and light green parts only)
2 cloves garlic, finely chopped
1 3/4 lbs (28 oz) sweet potatoes, peeled and chopped into 1-2″ pieces
4 c vegetable broth
1 cinnamon stick
1/4 tsp nutmeg
1/2 tsp cumin
3/4 tsp salt
1 tsp black pepper
3 T maple syrup
1 c half and half
chives, chopped to garnish
Chop all vegetables before beginning to cook. Heat butter in a large pot (at least 4 quarts) until melted over medium heat. Add onion and sauté for 3-5 minutes until onions begin to soften. Add leeks & celery and sauté for 5 minutes. Add the garlic and sauté for 3 minutes more. Add sweet potatoes, vegetable broth, cinnamon stick, all the spices, and the maple syrup and stir until combined. Increase heat and bring to a boil. Once the soup begins to boil, simmer uncovered on medium for about 20 minutes or until potatoes are tender.
Working in batches, transfer soup to a blender (include a scoop or two of the broth in each batch!) and blend. Once all soup has been blended, transfer back to the pot and place over medium-low heat. Add half and half and stir well. Season to taste with additional salt & pepper if desired.
Serve hot, garnished with chives if you like.