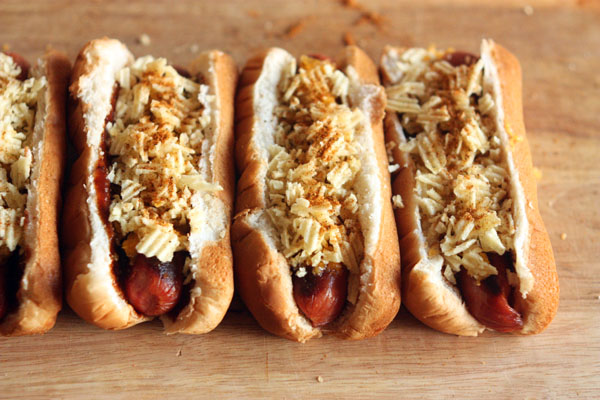 The benefits of apartment dwelling are many. We've managed to get our leasing office to fix everything from bathroom light bulbs to water filters in the freezer to warped baseboard in our storage room. We have the freedom to move when and where we choose (within the limits of an annual lease, of course) and there is not much gossip over fences about whose lawn is the most unsightly (though I expect when the time comes, mine may take that prize).
There are, however, many downsides as well. And on a week like this, leading up to the ceremonial end of summer, the fact I begrudge the most is that I am forbidden from using a grill on our little balcony. I get it, I do, we can't have apartment buildings combusting every time a three-day summer weekend rolls around. Still, I'm cranky about it all the same.
But there are times when, despite the glaring lack of grill, I just want a damn good hot dog.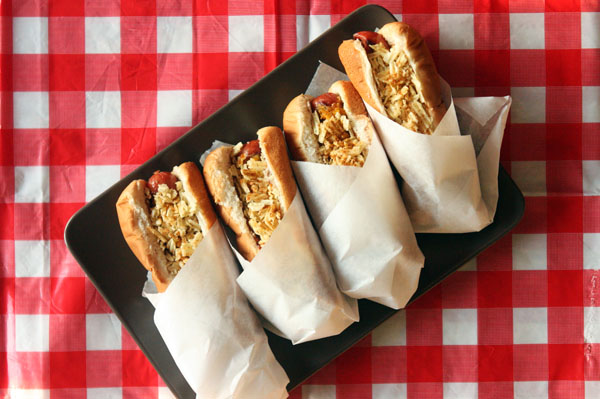 Now I typically don't like much fuss for my hot dogs. A bun, a dog, and some ketchup will serve me just fine. But this fancy-pants one became my new favorite after a friend of mine in North Carolina practically forced it upon me when I confessed I'd never stopped by the hot dog cart outside our building. Though the cart is no longer a staple on Duke's campus, the legacy lives on, and I pity the Duke students going forward who won't benefit from the culinary stylings of Pauly Dogs.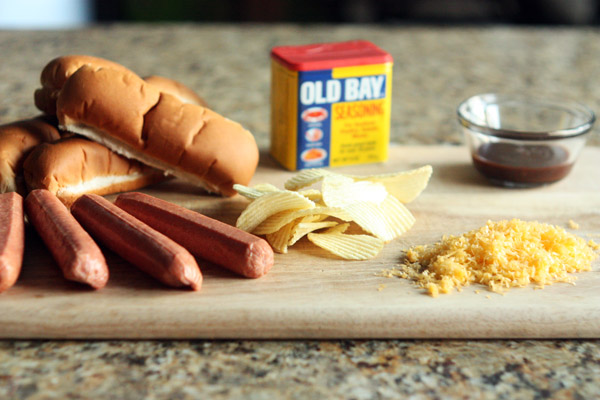 Christened on the menu as the "Chips Plus", this hot dog features smoky flavor from barbecue sauce and Old Bay seasoning, some cheese for good measure, and a delightfully salty crunch from some cheap potato chips. It's a perfectly blended solution of delicious and ridiculous. And most importantly, you really don't need a grill to make them awesome.