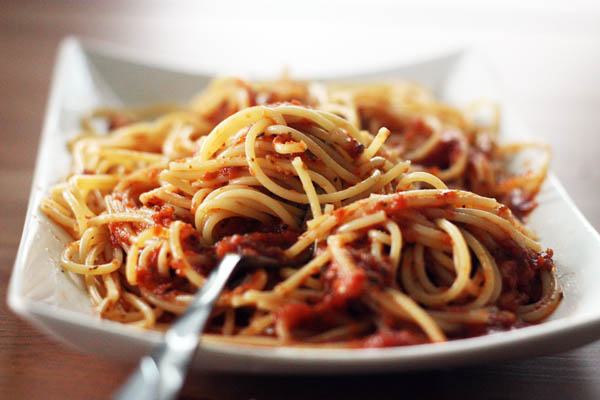 I eat rather a lot of pasta. When I started writing this post, I had to go back to see what stories I've already told you about my lifelong noodle-y obsession, just to make sure I wasn't repeating something.
I've already mentioned that as a kid, I loved spaghetti with butter and parmesan cheese above all other things, and in fact I rarely tolerated the annoying hindrance of spaghetti sauce. It was sloppy, acidic, and mostly just not my thing. I still remember the first time I actually enjoyed a smear of red sauce atop a mound of pasta. Bizarrely, it was on a camping trip. In our open-air kitchen of two camp stoves and a picnic table, Dad carefully cooked a pot of pasta in one pot and in another, he combined a can of basic tomato sauce with a seasoning mix.  I don't know why I opted to try the sauce that time, but I suddenly realized this red sauce thing wasn't necessarily so bad after all. To this day, however, I'm still pretty picky about my red sauces and rarely order them at a restaurant as a result.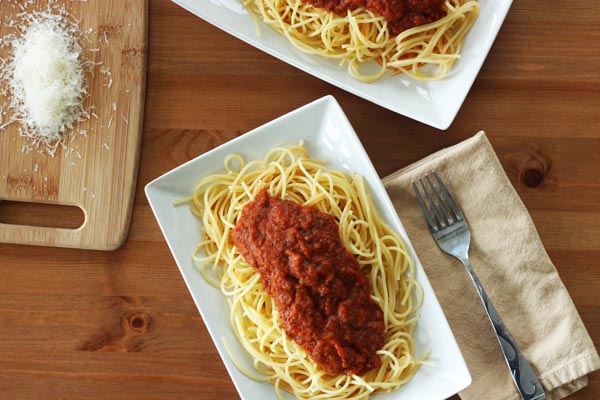 There are a few brands and varieties I've discovered at the grocery over the years that I like rather well, but once I began canning my own basic tomato sauce, I felt it was time to finally find the homemade version I was seeking.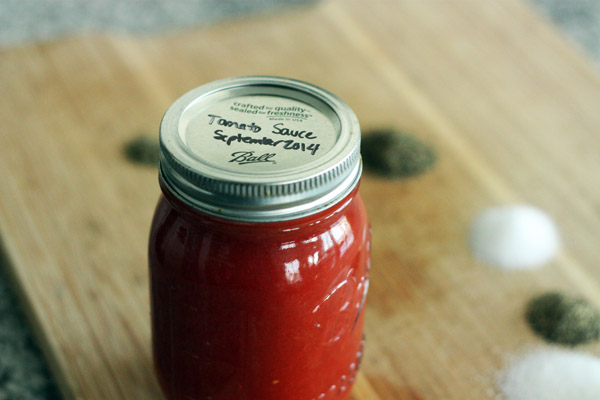 Since there are approximately one gazillion recipes for spaghetti sauce out there, each one claiming to be better than the last, it was a bit intimidating to know where to begin. Some swore by the addition of carrots and peppers, others piled on the sugar, and still others demanded the tomatoes be practically raw to achieve pure spaghetti sauce bliss. Fresh herbs, dried herbs, lots of spice, none at all – there really are so many ways to do this. How was I to know what I liked the most?