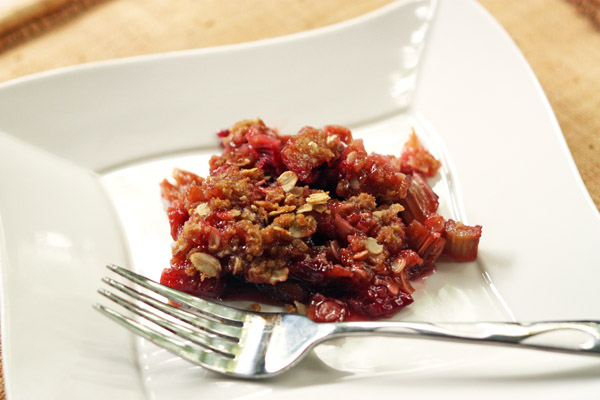 Making two wedding cakes in less than a year has involved many, many practice cakes. Almost every weekend since early September, I've tested at least one recipe to see if it was worthy of inclusion in one of these two celebration cakes. And though I do have a crowd of chipper undergrads more than happy to polish off any test cakes I bring to the office, you'd think I'd avoid baking so soon after completing the wedding cake was done, right?
False.
False, at least, if I have a gift of gorgeous pink rhubarb falls in your lap.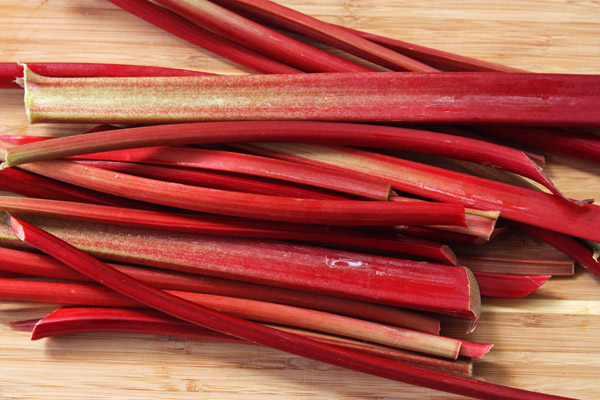 One major perk of wedding cake-baking for a wedding in Madison, Wisconsin was the opportunity to stay with my aunt and uncle, who aside from allowing me to take over their kitchen for several days also have a beautiful stand of rhubarb. On my last morning in town, my uncle was kind enough to cut me a couple pounds of the prettiest, pinkest rhubarb I've ever seen.
But how to use this precious windfall? I've baked with rhubarb a few times before, as part of a cookie, in a fruity appetizer, and as a co-star in a classic pie, but I really wanted to try something where the rhubarb played the lead. Something simple but essential.
Rhubarb Crisp, anyone?