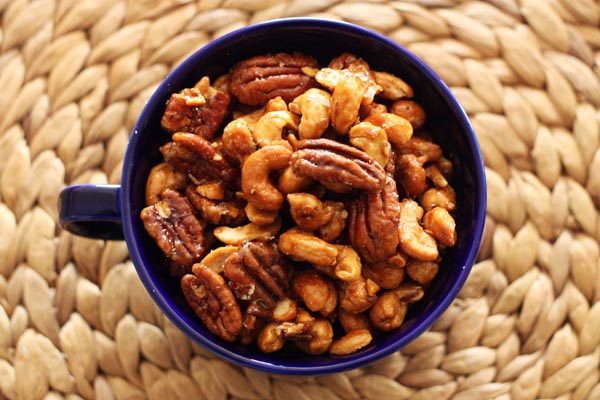 I realize that I'm a few days late for writing a post about an easy party snack that takes very little effort, is tremendously delicious, and is great for sharing since it is HIGHLY addictive and calorie-dense. My bad.
But lucky for us, there are more reasons to celebrate and indulge coming right up. Valentines Day! The Olympics! Saturday!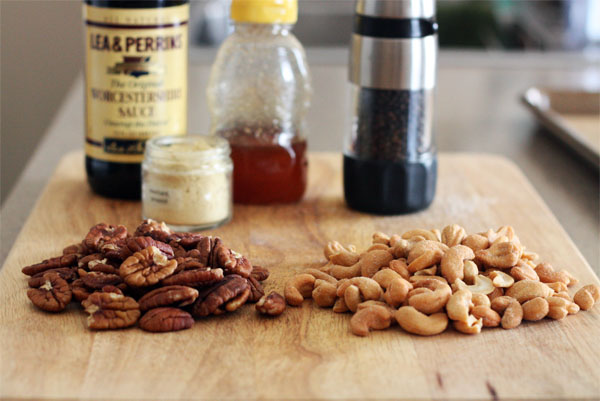 If you don't have a good roasted nut recipe in your arsenal, this is an excellent candidate. I've previously relied quite heavily on these little gems, but I'm glad to now have another that doesn't scream "HOLIDAYS!" quite so loudly. You can use any mix of nuts you like: I had planned to only use cashews and tossed in pecans on a whim, but I now think I like the pecans even more than the cashews.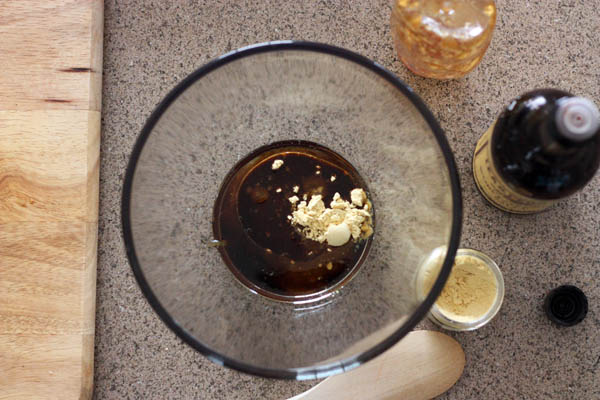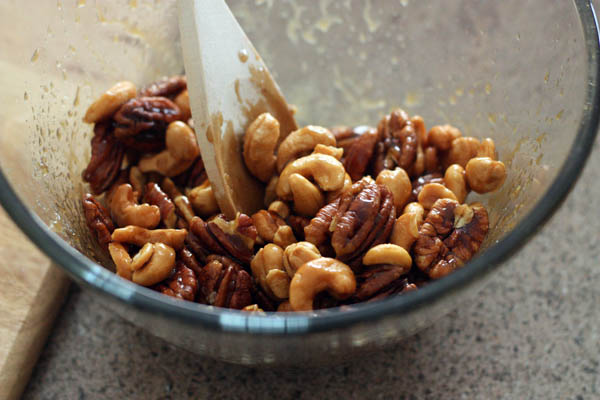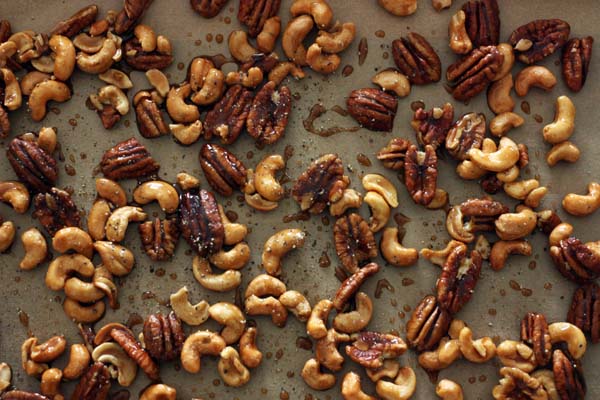 This is pretty simple stuff: preheat oven, mix the nuts with some goop, try not to burn them in the oven. In fact that last part might be the most challenging. I dropped the temp of the oven from the original recipe because I (gasp) burned the crap out of my first batch. Pecans are especially susceptible to burning, so keep a sharp eye.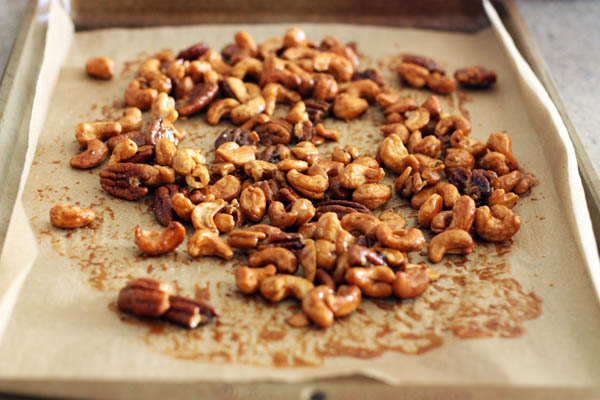 The result is a pile of shiny, glazed pecans and cashews that is a pleasant, slightly savory departure from your average honey-roasted fare. Best of luck keeping them around for very long.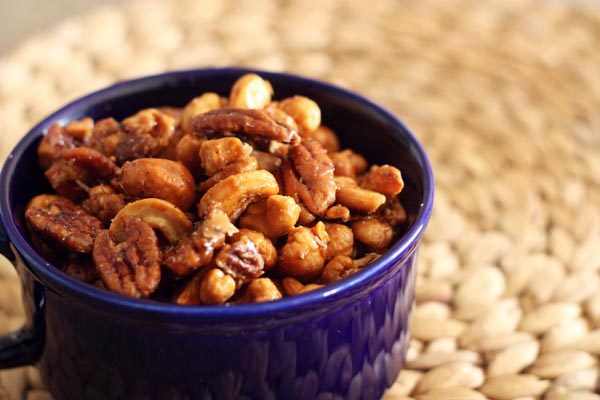 Savory Honey-Glazed Nuts
Adapted from Joy the Baker Cookbook
1 c roasted & salted cashews
1 c raw pecan halves
1/4 c honey
1 T Worcestershire sauce
1 1/2 tsp ground yellow mustard
a few cranks of freshly ground black pepper
salt
Preheat oven to 300°F. In a medium mixing bowl, whisk together honey, Worcestershire sauce, and mustard. Add nuts and mix well until all nuts are coated. Spread nuts out on a baking sheet lined with parchment paper. Add a few cranks of freshly ground black pepper.
Bake for 10 minutes, then stir the nuts, then bake for another 10 minutes. Remove nuts from the oven and immediately sprinkle lightly with salt. Allow the nuts to cool completely. Once you store them, the nuts will stick together slightly, but shouldn't be sticky on your fingers.