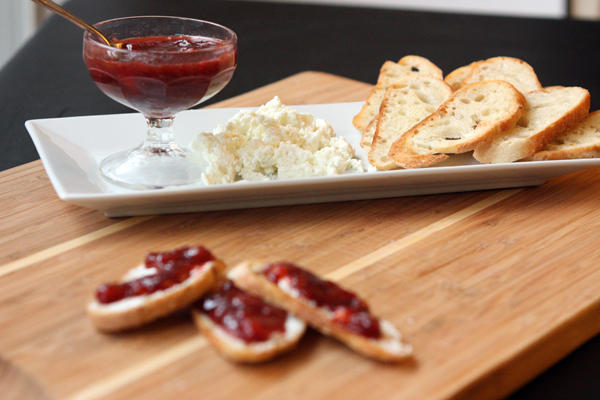 There are some foods that have always been magic to me. Tortillas, croissants, tortellini, cream puffs… those dreamy little bites that all seem borderline impossible for a person in a home kitchen to make. Incidentally, jam also mystified me. Perhaps it was really the canning part that seemed so out of reach, for until a couple years ago, I never canned my own.
I've learned, however, that jam is actually quite simple to make, and it doesn't necessarily require large batches and canning. It seems you can boil together almost any fruit and have jam in a matter of minutes, ready to serve warm or to store in the fridge for many days.
This treat is a celebration of quick jam, a blend of two early harbingers of spring: strawberry and rhubarb.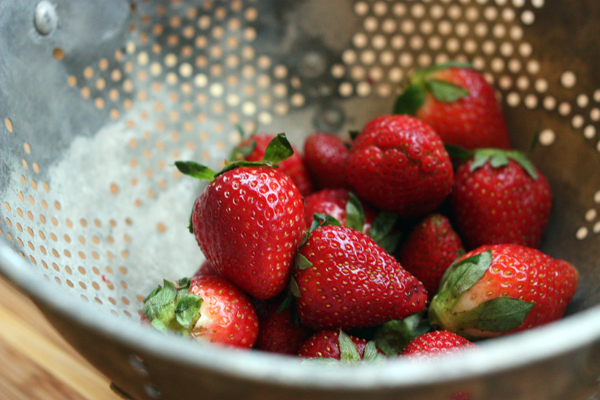 While bundled stalks of rhubarb have graced the tables of the farmers market since early February, strawberries have only recently returned to the scene. Last week, a few pints of these precious red fruits have appeared between towers of broccoli and leafy greens, and just like every year, I could hardly wait to get my hands on some.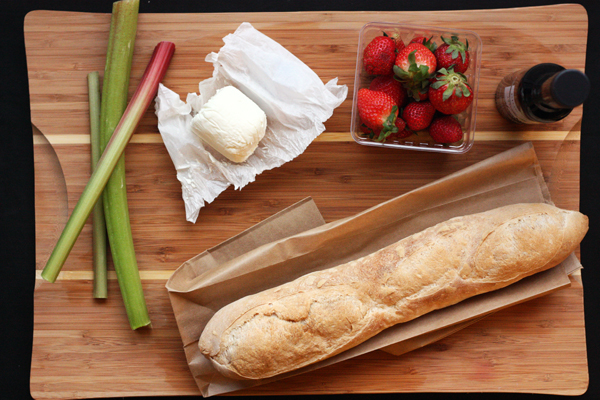 Last year, I triumphed in making a strawberry rhubarb pie (though not without a disastrous first attempt), but I wanted to try something quick, something easy, and something delightfully simple this year to celebrate the return of this masterful pair. A baguette and block of goat cheese seemed like the perfect vehicle for a gently cooked blend of the fruits.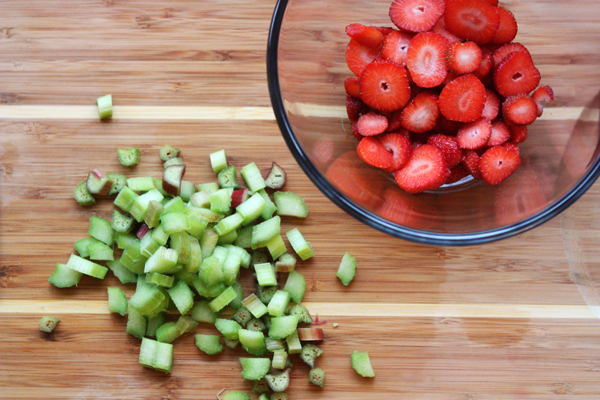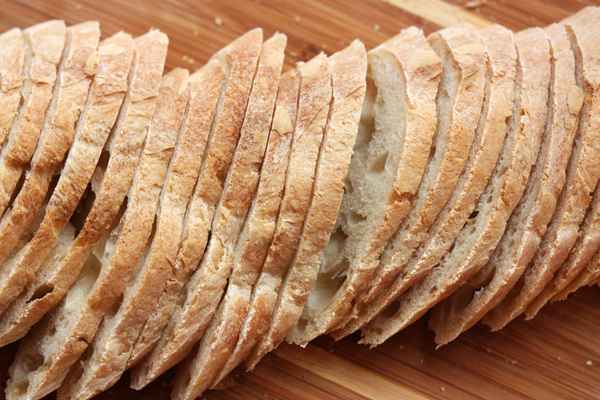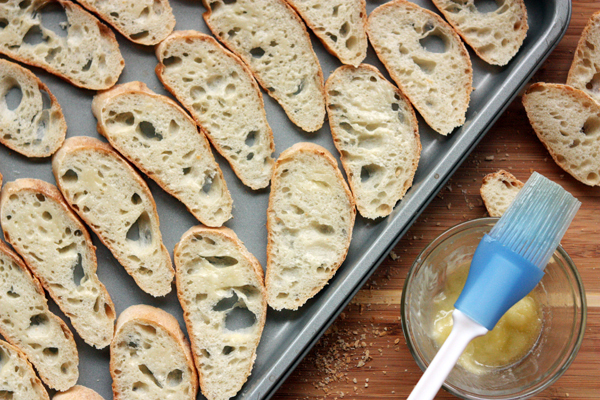 These little toasts would be welcome at numerous occasions. A quick breakfast, a lengthy brunch, or even dessert are excellent venues. The barely sweetened jam is nicely balanced by the creamy goat cheese and a crisp bite of bread.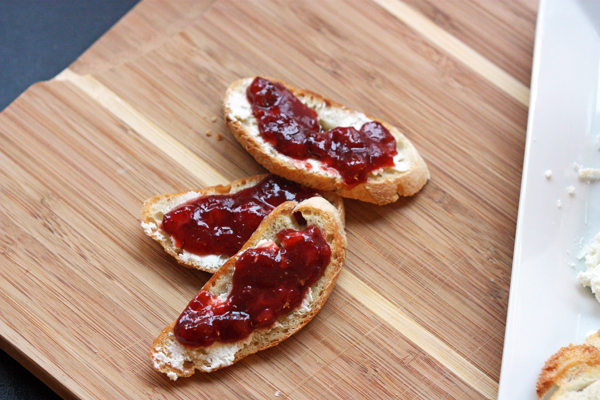 In a way, I can hardly believe I'm posting this as a recipe. But sometimes it is the simplest combinations of food that are the most satisfying. And a delicious way to welcome in the spring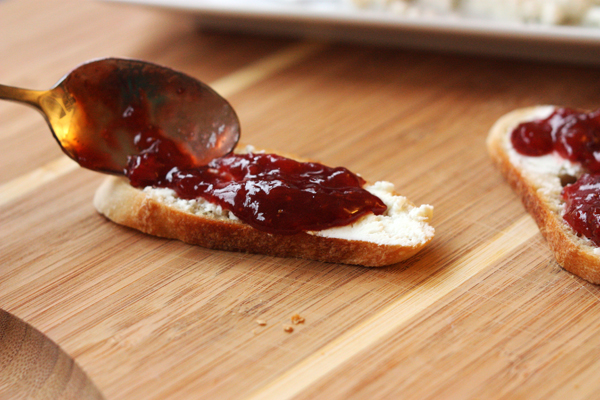 Strawberry Rhubarb & Goat Cheese Toasts
Adapted generously from Rock Recipes
2 c chopped strawberries
1 1/2 chopped rhubarb
1/2 c sugar
1 T balsamic vinegar
1 baguette, thinly sliced
1 T unsalted butter
4-5 oz goat cheese
Combine strawberries, rhubarb, and sugar in a medium pot over medium-high heat. Stir often and boil gently for 10-15 minutes. To test set, spoon a few drops of jam onto a plate and place in the freezer for a few minutes. Quick jam should be runny but not fluid. Stir in the balsamic vinegar and cook for a minute more, then remove from the heat and set aside.
Preheat oven to 250°F. Thinly slice baguette at an angle, each slice a quarter of an inch. Spread slices out on a cookie sheet. Melt the butter and brush it lightly over each slice of baguette. Bake for 5-6 minutes or until crust is lightly browned.
Serve warm toasts with goat cheese and a spoonful of quick jam.