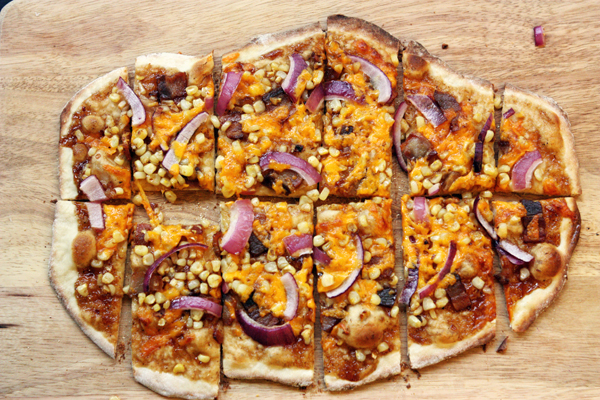 I try to post recipes on this site that are seasonally appropriate for my locale. There are a few oddballs, but for the most part, strawberry dishes hit in the spring, tomatoes are featured in the summer, and pumpkin treats fill the fall.
You might be wondering, then, why I'm giving you this pizza that (at least to me) screams "Summer!!" as we leave the last vestiges of autumn behind and move full-steam into the winter holiday season.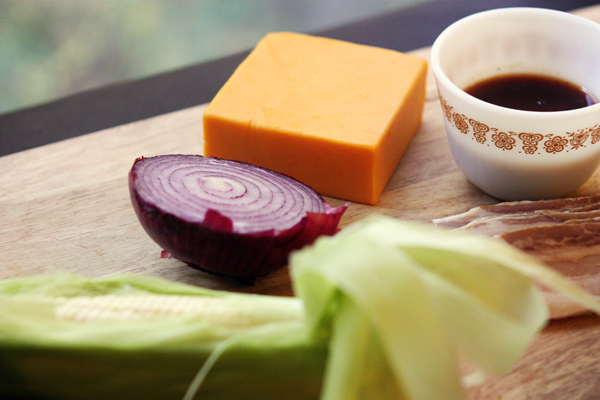 In truth, I feel a bit seasonally confused. I spent the last week in Florida with my family visiting magical places, seeing magical sights, and enjoying 70-degree weather surrounded by palm trees while Christmas carols blared from speakers across the parks.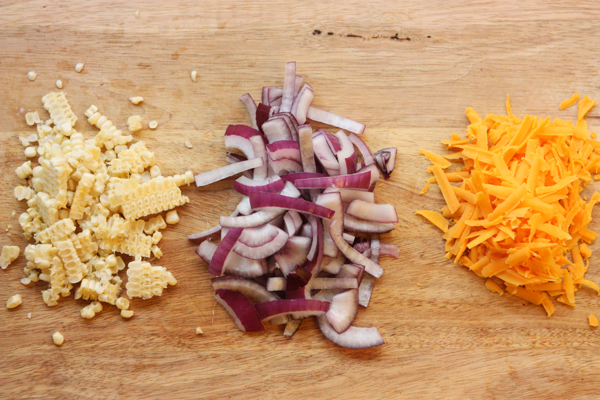 So in celebration of this confusion, I give you this! Barbecue, Bacon, and Toasted Corn Flatbread Pizza. It's a shout out to the last summer produce, the last summer cookout, that many of us celebrated months ago. I used the tail end of the summer's corn to make this pizza, but you can also easily use a can of corn that has been drained.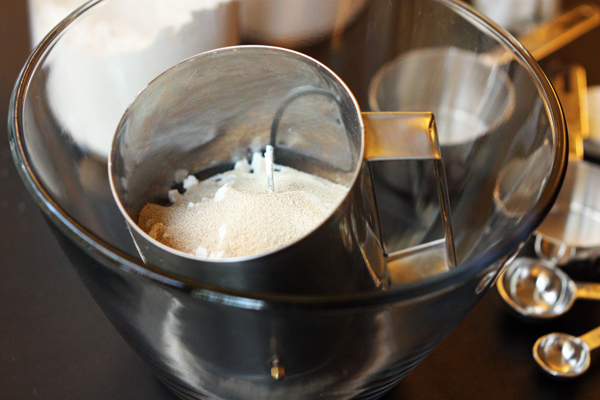 Also, this pizza crust is my go-to recipe for quick, easy pizza crust. My favorite crust is still this one, using from the whey leftover from making fresh mozzarella, but I frankly can't make my own cheese every time I want a pizza crust. This crust is quick to make, doesn't require much time to raise, and tastes fantastic. I use it primarily to fashion thin crust pizza, but you could also roll it thicker to produce a thicker crust.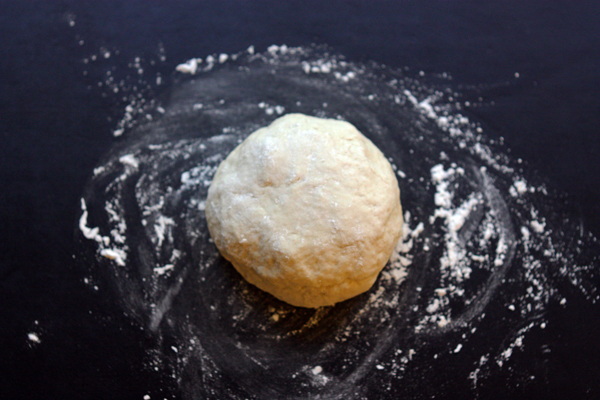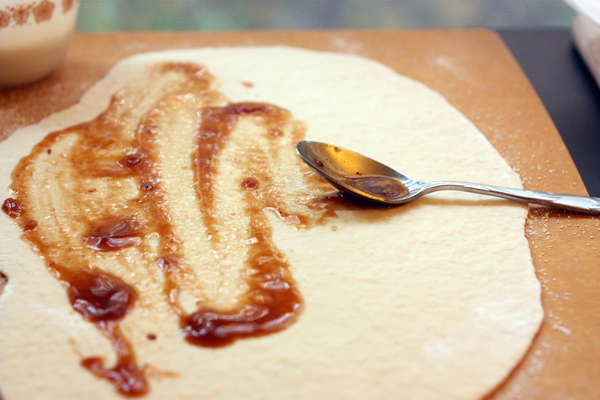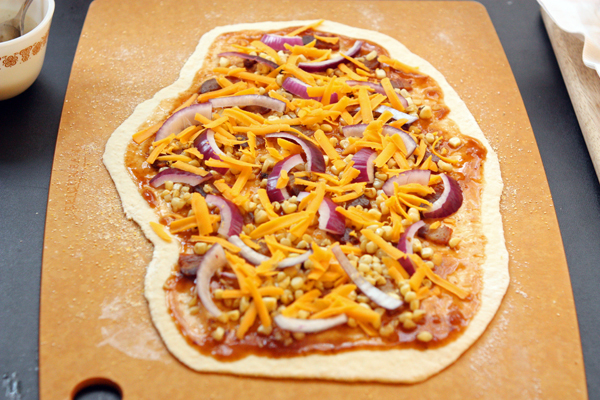 I love using barbecue sauce as a base for pizza. The smokiness of the sauce pairs wonderfully with the bacon, and the onions and corn provide a delightful crunch in every bite. I also abandon traditional mozzarella for this pizza and use a bright orange cheddar. This is not a super-cheesy pizza, mind you. A little bit goes a long way here.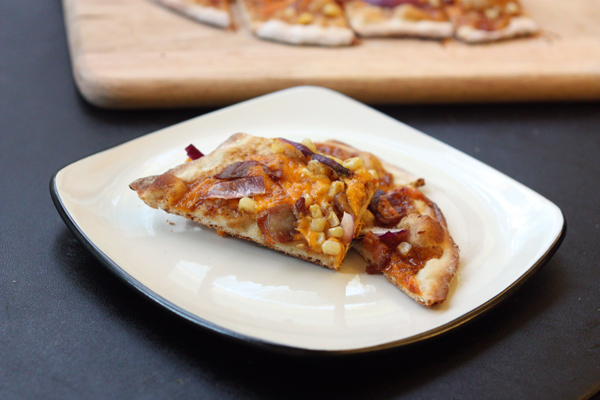 If you can't make a trip to balmy, beautiful Disney World to trick yourself into a summery mood, give this pizza a shot. It's warm, smoky, and it's a great way to feel the warmth of summer in the cold winter months that stretch ahead.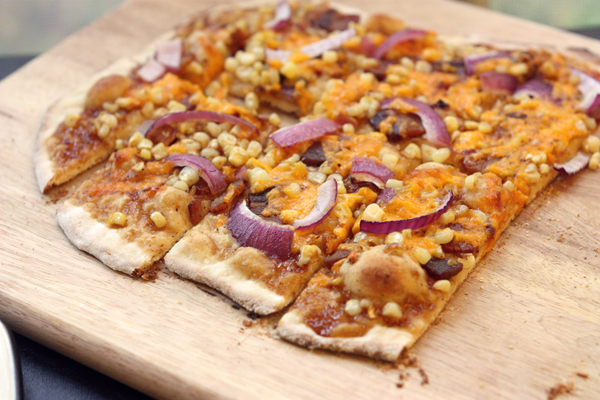 Barbecue, Bacon, and Toasted Corn Flatbread Pizza
Makes two 10-inch flatbreads or one 14-inch thick-crust pizza
2 1/2 c all-purpose flour
1 T instant dry yeast
2 T sugar
1 tsp salt
1 c warm water
2/3 c barbecue sauce
8 oz bacon, chopped into 1/2″ pieces
1 1/2 c red onion, sliced into rings, quartered, and separated
2 ears fresh corn or 1 can corn, drained
1 1/2 c cheddar cheese
If you're using a pizza stone, place it on a center rack in a cold oven. Preheat oven to 425°F. Sift together flour, yeast, sugar, and salt into a large bowl. Add water and mix with a fork until a dough is formed. You may have to abandon the fork and switch to using your hands before a dough is fully formed. Dough should be slightly sticky. Knead lightly on a floured surface for about five minutes. Form dough into a ball and cover with a damp cloth while you prepare the rest of your pizza ingredients.
Grate cheese, chop onions, and cut the corn kernels from the cob. Set aside. Cook your chopped bacon until fat has rendered, then set it aside on a plate lined with paper towels to absorb excess grease, leaving about one tablespoon of grease in the pan. Return pan to the heat and add corn kernels. Cook for 3-5 minutes, stirring frequently, until torn is lightly toasted. Remove from pan and set aside.
Cut dough in half and, working with one half at a time, roll the dough out on a floured surface until dough is about 1/4″ thick. Each half of the dough should yield a rectangular flatbread about 12″x8″. Sprinkle corn meal on a cutting board without any grooves and gently lay the flatbread on the board. Spread half of the barbecue sauce onto the crust, leaving an edge of about 1/2″ all the way around. Sprinkle on half of the bacon, onion, corn, and cheddar.
Open the oven and pull out the rack with the pizza stone. Carefully slide the pizza from the cutting board to the stone using a flat spatula. Bake for 10-15 minutes until cheese is melted and crust is browned around the edges. While first pizza is baking, roll out the remaining dough for the second pizza and repeat the topping process.
Remove pizza to a cutting board and slice into 8-10 pieces, depending on your preference. Bake the second pizza for 10-15 minutes.