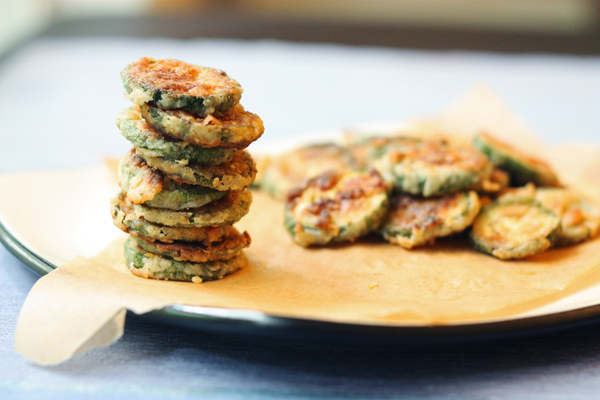 This is your next meal. Or part of it.
This is super fast. This has SIX ingredients. Four of them are already in your kitchen. If they aren't, we need to talk about essentials, people.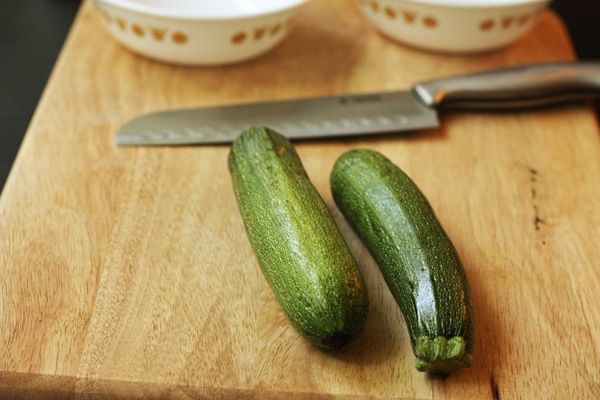 And these are everywhere!
Zucchini is an amazing vegetable. Here, it's in season from late April to early November. It plays well in dishes of most cuisines, roasts like a dream, sautés easily, and makes a mean one of these.
But this is my all-time favorite way to feature this versatile squash.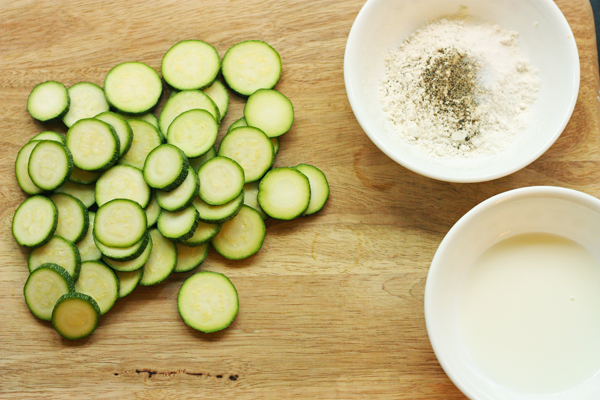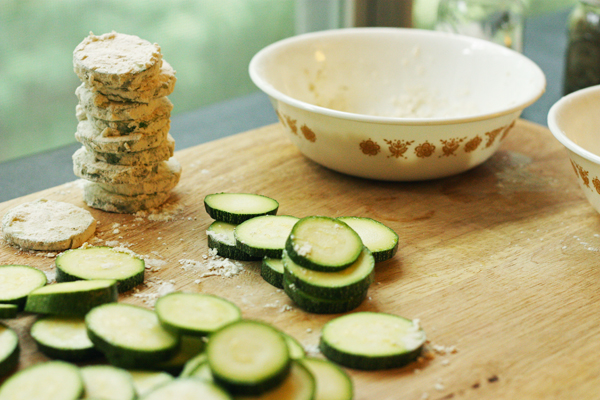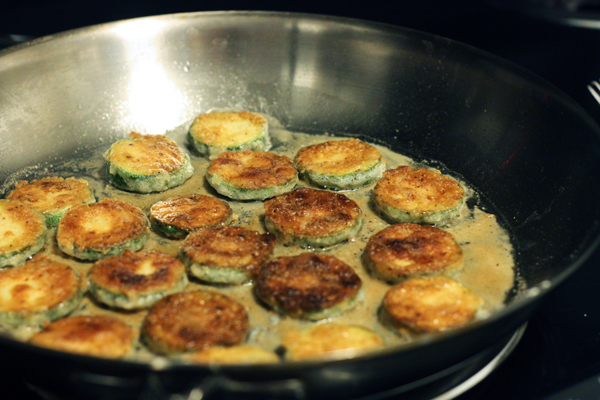 This recipe is one from home. It spells summer nights and open windows and father's day dinner. I grew up eating this as a side dish, but I find it's best when I have to share with no one. Crisp and just a bit salty on the outside, warm and smooth on the inside, these little guys are completely irresistible. If you're  actually intending to serve them to other people, I suggest making a few extra slices… it's fairly normal that half of them disappear before they make it to a serving plate.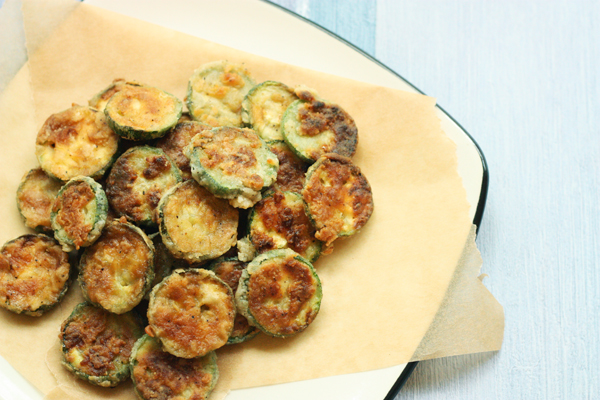 Crisp Zucchini Medallions
1-2 zucchinis
1/2 c milk
1 c flour
1/2 tsp salt
1/2 tsp black pepper
oil
Wash and pat dry zucchinis. Slice medallions of zucchini no thinner than 1/4″ thick. Pour milk into a small, wide dish (I use a cereal bowl). In a separate bowl, combine flour, salt, and pepper. Dip each medallion in the milk, then dip into the flour mixture, ensuring that each side is thinly coated. As you work, add more flour & seasoning as needed (your flour will get really gummy).
Once all medallions are coated, drizzle enough oil into a frying pan to thinly coat the bottom and heat until oil glistens. Add zucchini to the pan forming a single layer. Fry for 4-5 minutes or until bottoms of medallions are golden brown. Gently flip each medallion with a fork and cook until both sides are golden brown. Remove from pan to a plate lined with napkins or paper towels. Continue until all zucchini is cooked, replenishing the oil in the frying pan as needed.
Serve immediately. That is, if there are any left to serve after you leave the kitchen.