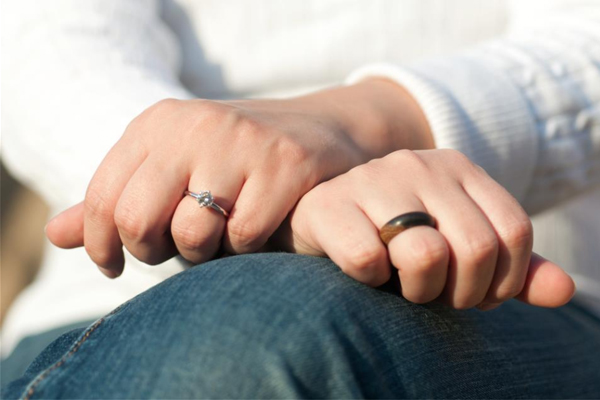 Previously: To Bake a Wedding Cake, Part I: A Prologue
A couple months ago, I introduced you to Sierra & Sean, some of my closest friends who, in just under six months, will be returning to our hometown to get married. A weekend in the mountains with close friends & family, beautiful Colorado autumn, and stellar meals are on the docket for their October wedding: it's going to be a blast. And in addition to participating as a bridesmaid, I'm tackling a wedding project that Sea and I have talked about for years: I'm making their wedding cake.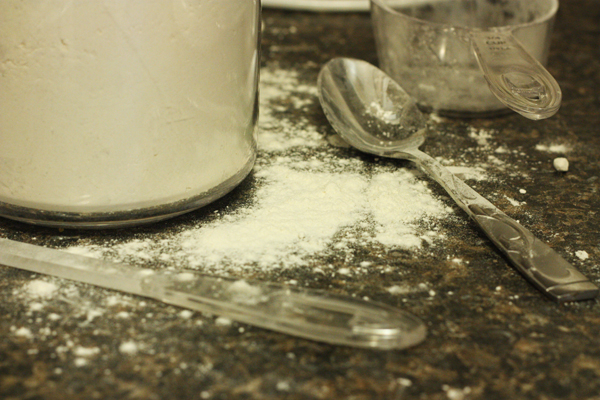 Once the initial oh-my-god-you're-engaged adrenaline and the holy-crap-I'm-making-another-wedding-cake panic subsided, it was time to start figuring out what, exactly, this project will involve. And two Skype "meetings" with the bride and groom later, we're off to a pretty good start.
The Needs & Wants

The first step of this process was to determine what Sierra and Sean need out of their cake. Before our first meeting, I sent them a list of basic questions to get us started, some of them fairly banal. How many people will be at the wedding? Will you be serving a full meal, just snacks, or just cake? Will there be any other desserts? Will this be an evening wedding?
Once we nailed down some of the technical details, it was time for questions a little more fun. What flavors are you interested in trying? What words would you use to describe what you're looking for: elegant? silly? ornate? simple? colorful? white? Are you interested in columns, water fountains, or other structure outside of the tiers? What do you want it to look like? What do you want it to taste like?
The Brainstorming

Our initial conversation was vague, at best, but it gave us the impetus to start trolling the internet for pictures of cake that we liked. We built a board on Pinterest to share ideas, some of which are good, and some of which are… well, silly and purely for entertainment.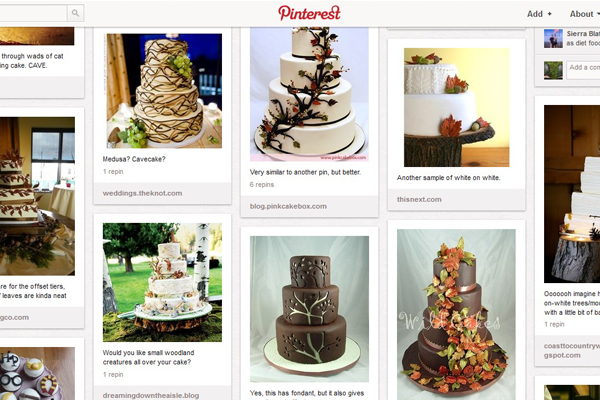 The downfall of this kind of "research" is that we've discovered SO many different directions we could go. We love the idea of incorporating aspen leaves, which explode in a brilliant display of gold every fall in Colorado, but we're concerned the color won't tie into the rest of the wedding palette. I could use natural bouquets of mountain flora to decorate, or I could painstakingly re-create their sugared counterparts. I can aim for elegant simplicity or elaborate sha-zam! , or hopefully, some tasteful fusion of the two.
The "Decisions"

I use the word "decisions" lightly, but we have finally have some tangible notions of how this cake may taste and look. There will be much baking in my house this summer as I test recipes, practice techniques, and finalizing designs.
Here's where we are heading:
How many: there will be TWO cakes: a groom's cake to be served at the rehearsal dinner, and the ceremony cake for the wedding itself
Shape: Round, traditional pyramid shape of three tiers
Size: Groom's cake for about 40; ceremony cake for about 80
Cake flavors to test: pumpkin, almond, "funfetti", butterbeer?; chocolate for groom's cake
Icing flavors to test: buttercream, vanilla, cream cheese
Tentative design concepts: Ceremony cake: alpine panoramic landscapes & Colorado mountain flora; Groom's cake: very tongue-and-cheek re-creation of one of Sean's favorite video games
Topper: ?
So yeah. Lots of practice cakes coming down the pike. In fact, I've already started playing with recipes, as you may have noticed from some recent posts…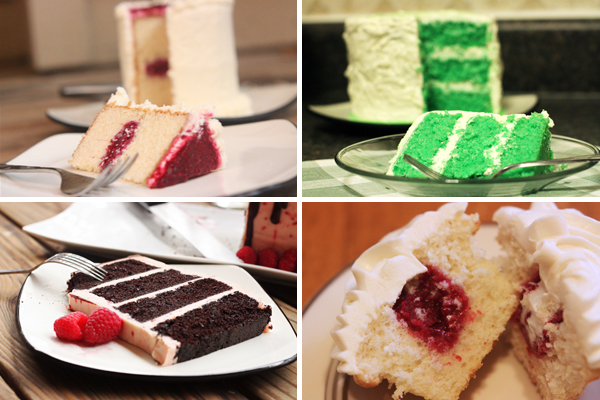 Nothing is finalized yet, but I'm excited that we have made some progress toward some decisions. To be sure, I've had a lot of fun so far, but can I just say that whomever dubbed the phrase "a piece of cake" has clearly never been an amateur wedding cake baker? Yes, I think I will say that.
Coming Soon: To Bake a Wedding Cake, Part III: To Do