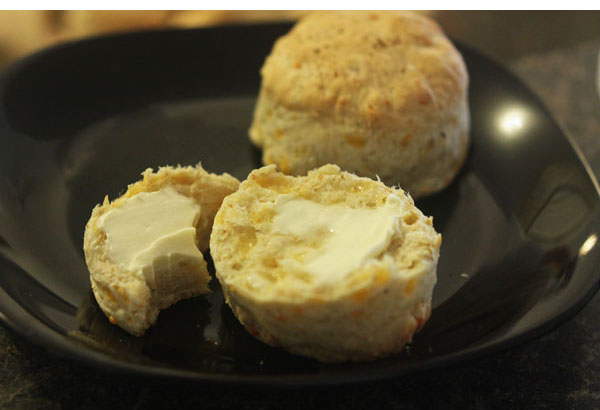 I doubt flying home will ever get old. Stepping off the plane into the cool, breezy mountain air, encountering several people I know (or at least know of) on a quick grocery stop before we head out of town, watching the peaks I've grown up with becoming larger and larger as we drive home.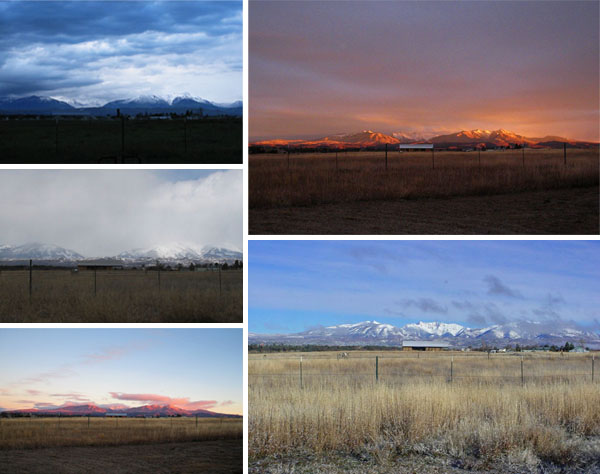 Since I left for college, my parents have sent me pictures of first snows, sunrises, and pretty clouds nestled around those peaks, and I never tire from seeing them. This morning is no different, after a night of fresh snow.
Comfort. Major.
But you know what else is comfort major? Hint: starts with cheddar, ends with biscuits.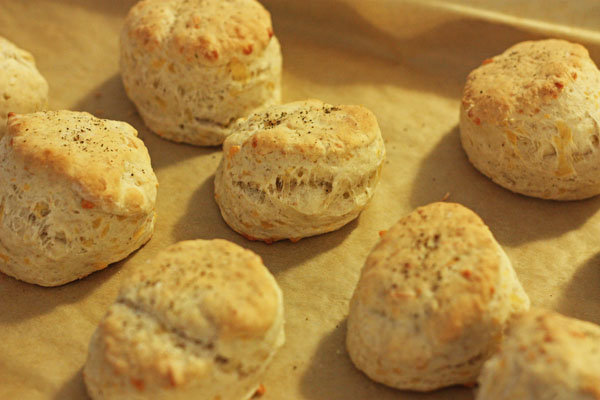 I have used one recipe and one recipe only for biscuits since I discovered it a few months ago, partially because most others require buttermilk. It's an ingredient I rarely have on hand, but after a bit of sleuthing, I discovered that there are easy ways to fake it! Which leads me to believe there will be a bounty of biscuits in the coming months.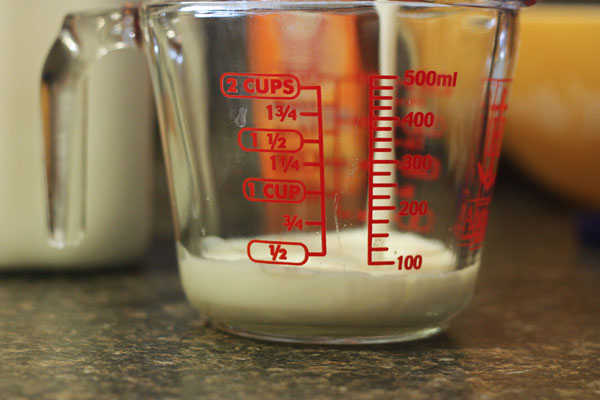 Just a little bit of lemon juice added to milk created the somewhat soured and curdled effect I needed. Win.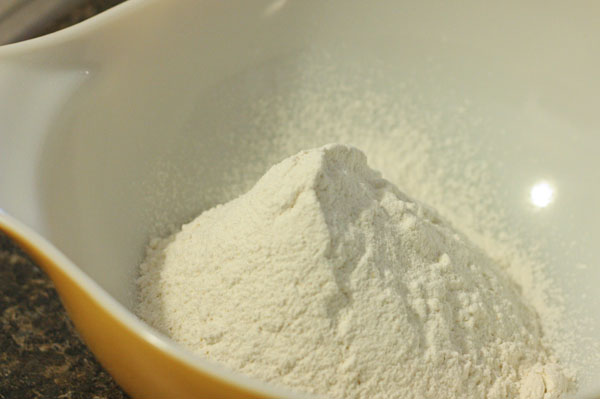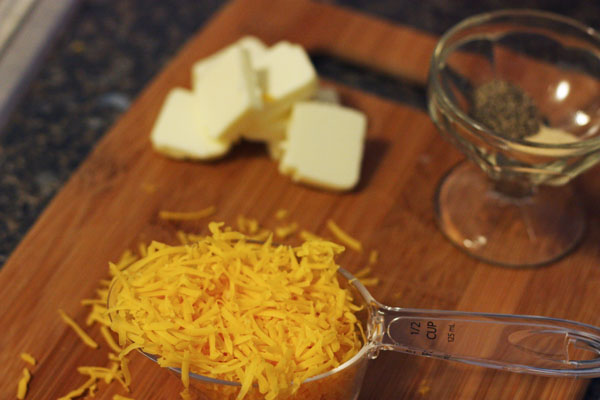 The basic recipe is my grandma's, spiced up with some sharp cheddar, black pepper, and garlic. I prefer a savory breakfast to a sweet one, so this is right up my alley.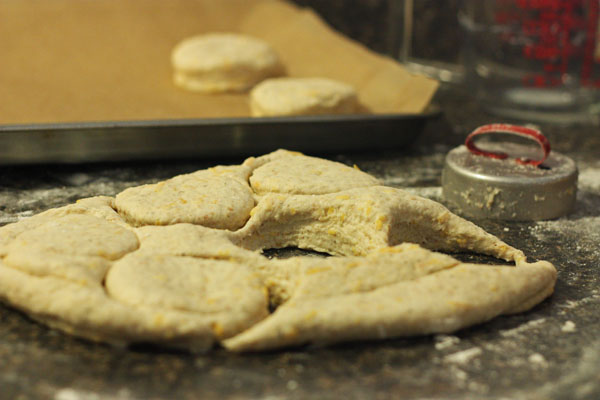 And really, this doesn't have to be limited to breakfast. Red Lobster has firmly established that cheddar biscuits are good at any, and I mean any, time of day, so why not follow their lead?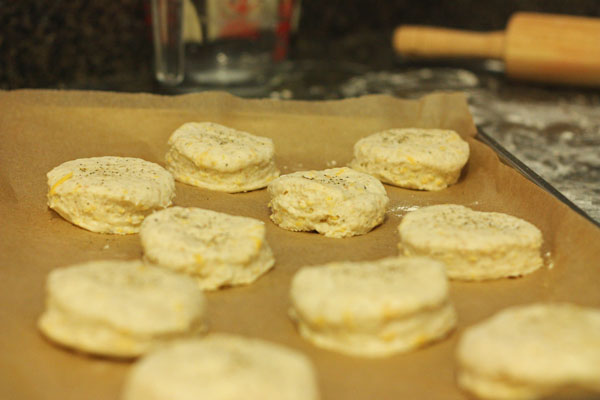 Biscuits are cut, an extra little punch of black pepper sprinkled on the top, 15 minutes or so in the oven, and out come some of the more amazing biscuits I've ever tasted. Fluffy in the middle, crisp on the outside, and dotted with little globs of molten cheese?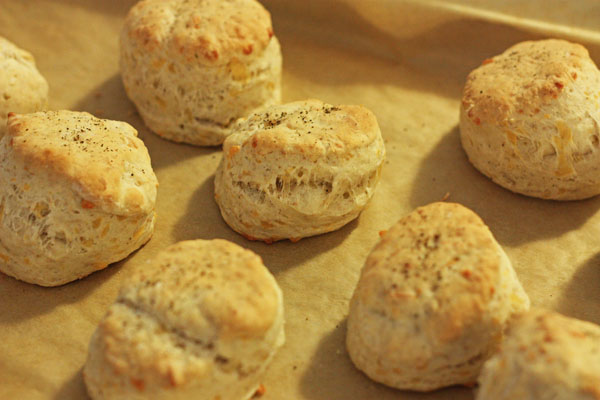 Certainly, a savory delight worth breaking up the holiday bake-a-thon I've been running in the last few days.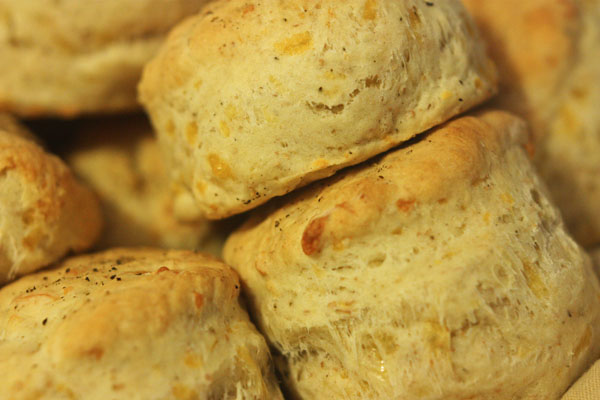 Cheddar Pepper Garlic Biscuits
Adapted from my Grandma's biscuits, inspired by Joy the Baker
1 T lemon juice
1 c milk
2 c all purpose flour
1/3 c whole wheat flour
2 tsp baking powder
1/2 tsp baking soda
1/2 tsp salt
4 T salted butter, cold & chopped into cubes
1/2 tsp black pepper, plus additional for sprinkling
1/2 tsp garlic powder
2/3 c sharp cheddar cheese
Preheat oven to 425 °F. In small bowl, combine lemon juice and milk. Stir and let sit for 3-4 minutes.
Sift together flours, baking powder, baking soda, and salt into a large bowl. Add chopped butter and combine with a pastry cutter or a fork until thoroughly mixed. Add milk mixture (or buttermilk) and mix until dough is slightly sticky. Add pepper, garlic, and cheese and mix until thoroughly combined.
Move dough to a floured surface and knead lightly. Roll out until dough is 3/4″ thick and cut biscuits using your favorite cookie cutter or by slicing in squares with a knife. Place biscuits on a parchment-lined baking sheet and sprinkle lightly with additional black pepper.
Bake for 14-16 minutes or until tops of biscuits are golden brown. Serve warm. Make often.