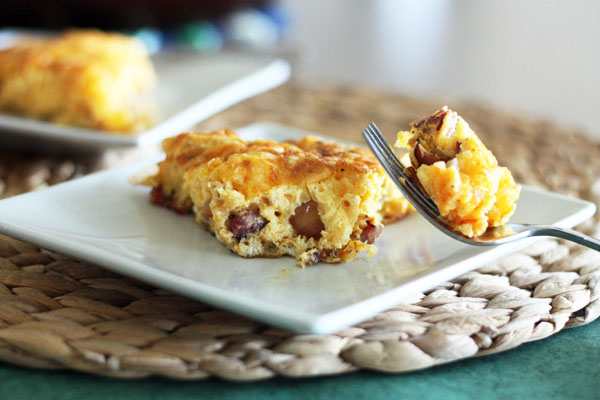 It's funny how things change from when you're little. As a child, I had a very uncomfortable relationship with eggs. With breakfast in general, actually. At the risk of sounding gross, on school days, I frankly couldn't eat eggs for breakfast without the risk of them coming back up. Perhaps it was the 30 minute car drive on windy mountain roads. Perhaps it was the vestige of the tendency for nausea that I experienced as an infant. Either way, it took YEARS before I started eating eggs for breakfast on a regular basis.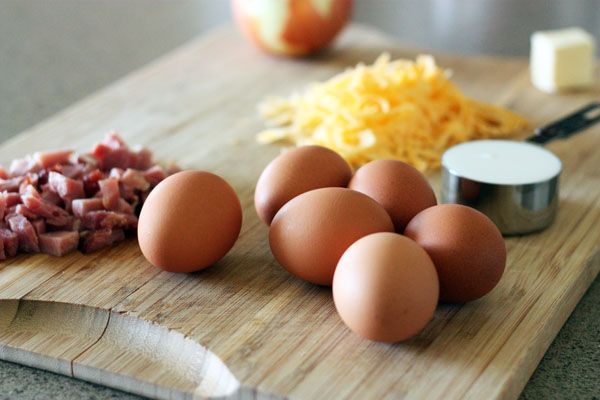 Now, of course, it's almost laughable how much I love eggs. For breakfast, as a mid-morning snack, as a burst of protein at lunch, baked or custard-y in desserts. But I especially like them in frittatas.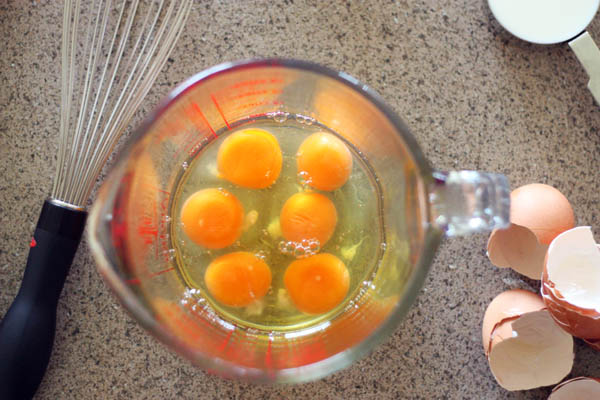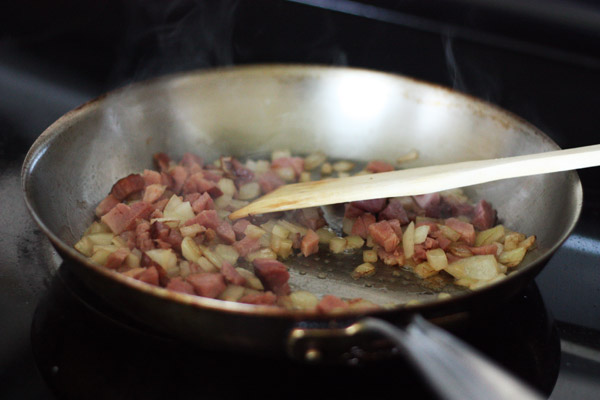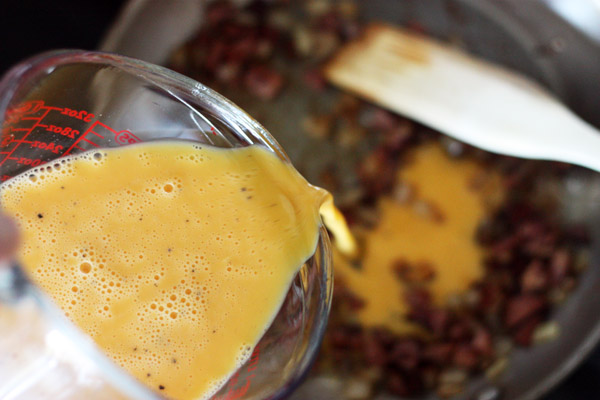 Frittatas provide most of the benefits of a quiche. Sure, you don't get a flaky, golden crust to cradle the eggs, but you can also make a frittata in like, 20 minutes. Quiches are great, but they are not quick.
I also like that frittatas hold up well as leftovers. A frittata made on Sunday will feed me a warm, savory breakfast for most of the coming work week. Alternately, they feed a brunch crowd with minimal effort.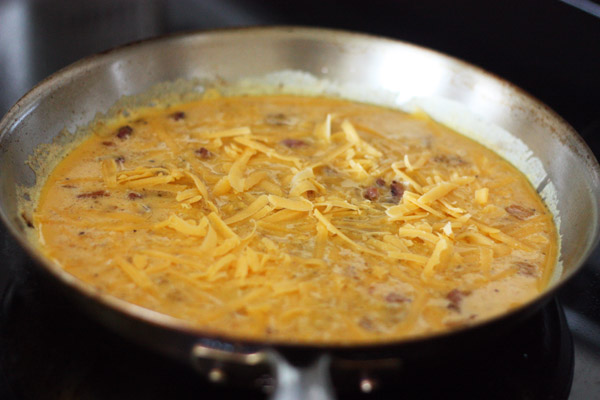 The one key challenge? Not burning it to a crisp. I broil my frittatas so they have a nice, golden-brown top, but a few minutes distraction is enough to ruin your breakfast and, frankly, your day. I literally sit on the floor and watch mine cook to make sure they don't burn.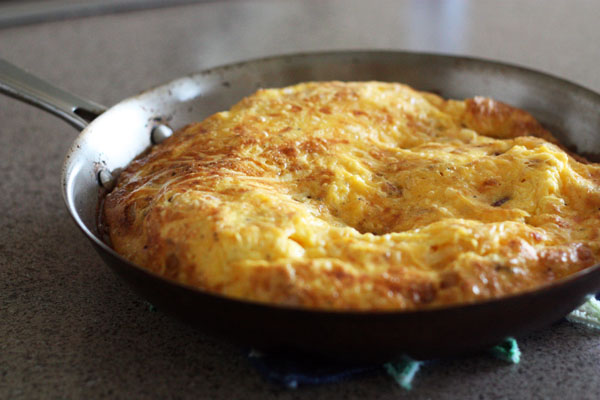 The result? Wedges of fluffy eggs, studded with ham and onion, beneath a crispy layer of hot cheese. Mm. I think I'll go make another.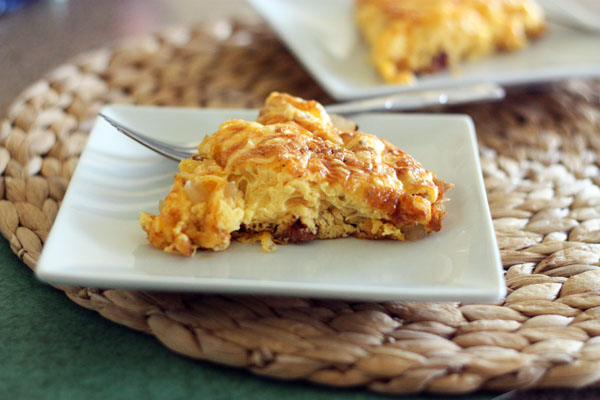 Ham, Cheddar, & Onion Frittata
1 1/2 T unsalted butter
4 oz diced ham
3 oz diced yellow onion
2 oz grated sharp cheddar cheese
6 eggs
1/3 c milk
1/4 tsp seasoned salt
3-4 cranks of freshly ground black pepper
Preheat oven on the broiler setting. Dice ham and onion and grate the cheddar cheese. In a medium bowl, whisk the eggs, milk, salt, and pepper for 3-4 minutes.
Melt the butter in a 10-inch oven-safe frying pan over medium heat. Add the ham and onions and sauté for 5-6 minutes until the onions have softened and are beginning to brown. Spread the ham and onions evenly across the pan. Pour the egg mixture over the ham and onions and quickly stir so they are evenly distributed. From this point on, do not stir the mixture. Sprinkle the cheddar evenly over the top.
Once the edges of the frittata are cooked (they'll be lighter in color and look solid), place the frying pan on a middle rack in the oven. Broil for 6-10 minutes, watching it VERY closely. Stay focused: the frittata will quickly burn if left under the broiler for too long. Once the top is golden-brown, solid at the center, and fairly puffy, remove the pan from the oven and allow to cool for 2-3 minutes. The frittata may flatten a bit during this time.
Cut the frittata into six wedges and serve immediately. This also holds up very well as leftovers.