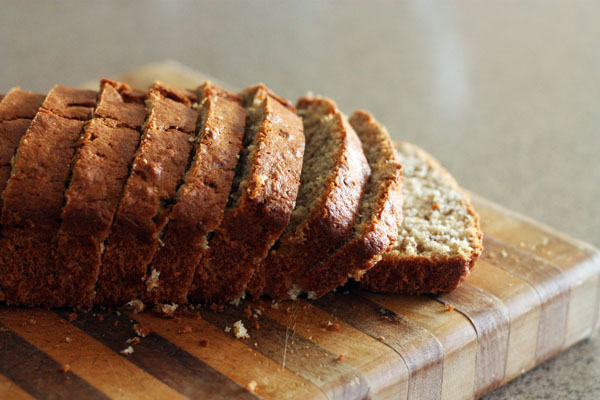 I'm horrified to report that as a child, I didn't care for banana bread. I don't know what about it displeased me, but frankly, I was a fairly picky eater for many years and shunned off a number of foods that I now find delicious. Lately, we've been on a bit of a banana kick in our house, but we inevitably end up with a couple of bananas that reach their prime too quickly and end up getting blacker and more shriveled on the counter as the days go by. Fortunately, the cooking gods have a perfect solution for this problem. As bananas ripen and their sweetness becomes far too over-powering to eat them on their own, they become the perfect mix in for a loaf of sweet, tangy, breakfast bread.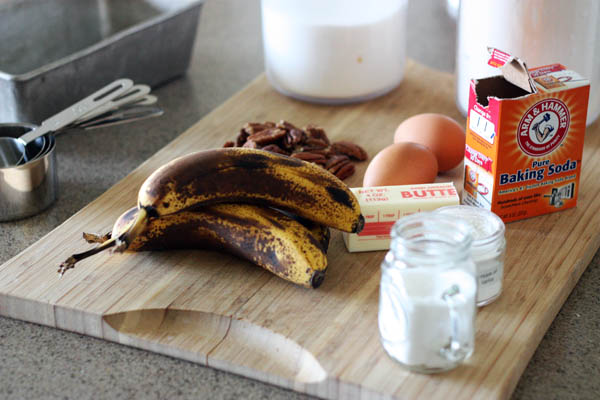 There are a few things I really like about making banana bread. One, I hate wasting food, so I find it extremely satisfying to re-purpose over-ripe fruit to make something new and magical out of them. Two, this old recipe (given to me from my mother, who got it from HER great-grandmother) is extremely straight forward. The ingredients are quite basic, and the instructions are fast and easy. No complicated folding, alternating, sifting, or resting required.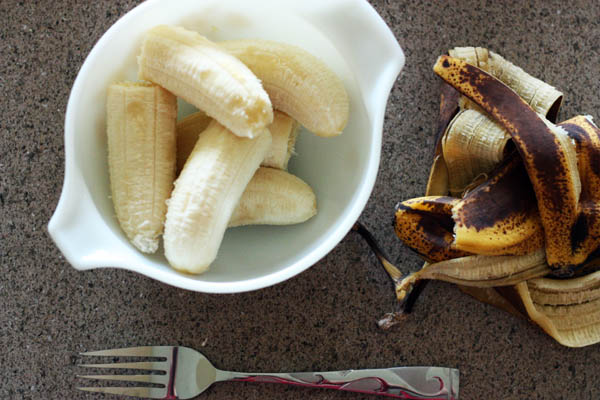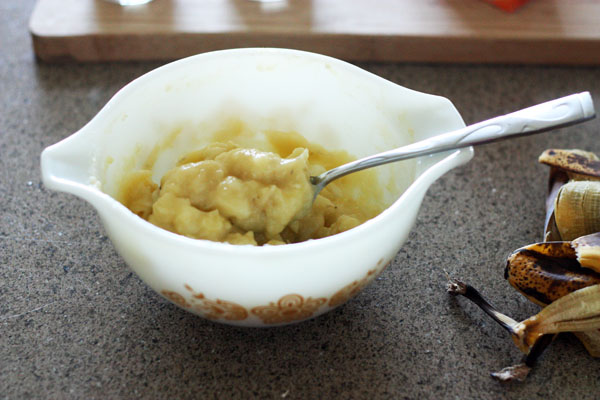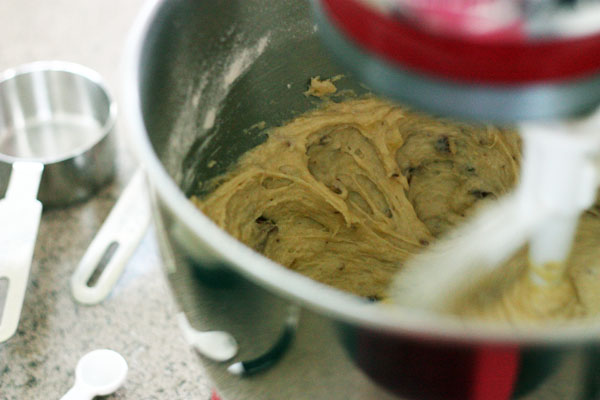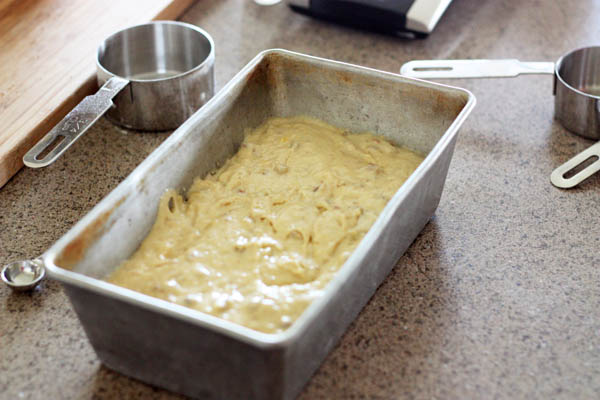 After baking for about an hour, this no-fuss loaf emerges with craggy, crisp edges and a soft crumb that can dress down for breakfast or dress up for dessert.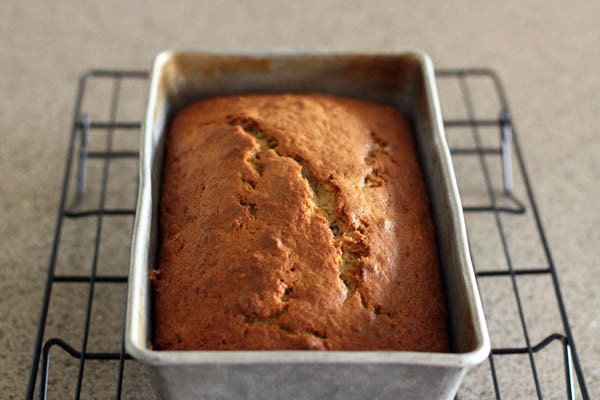 I like mine warm with a little bit of butter, but this is also perfectly acceptable at room temperature with nothing added whatsoever.
It's a good thing I've come around to liking banana bread, because glancing at the fruit bowl on the counter, it looks like I may be making another loaf rather soon.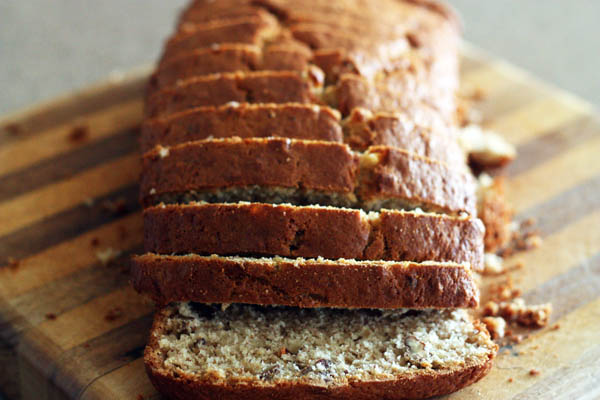 Banana Nut Bread
Adapted from my great-great grandmother Hume
Makes 1 loaf
2/3 c (140g) sugar
1/3 c unsalted butter, softened
2 eggs
1 c (250 g) ripe bananas, squashed
1 3/4 c (240 g) all-purpose flour
3/4 tsp baking soda (use 1 tsp if baking below 3000 feet)
1 1/4 tsp cream of tartar
1/2 tsp salt
1/2 c (60 g) chopped pecans
Preheat oven to 350°F. If you are using a non-stick loaf pan, grease the bottom and sides of the pan or insert parchment paper to make a cradle along the bottom and long sides of the pan.
Cream together sugar and butter until fluffy. Add the remaining ingredients and mix well. Pour into loaf pan and bake for 50-60 minutes or until top is browned and a toothpick comes out clean.
Cool for 10 minutes in the pan, then flip the loaf onto a cooling rack. Flip the loaf over and allow to cool. For soft-edged bread, wrap tightly in aluminum foil while it is still somewhat warm.