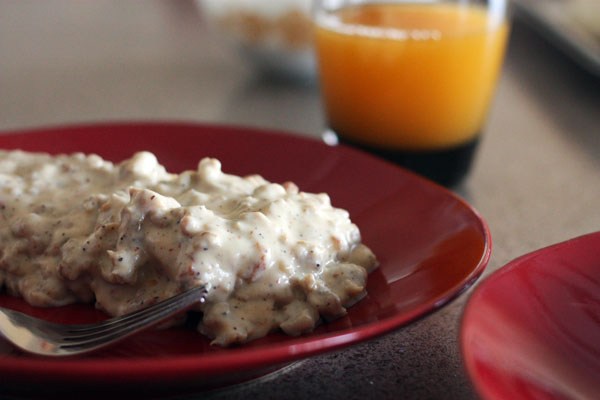 Comfort food, thy name is Biscuits and Gravy. This is usually my first stop on the menu at a new breakfast or brunch joint, and there's no way I want it to be anything other than a soft, fluffy biscuit nestled in a wave of rich gravy and crumbled breakfast sausage. Woe to the trendy places that try to gussy it up.
But this hearty meal is also incredibly easy to make at home. So maybe it's really woe to me for not doing so every damn weekend.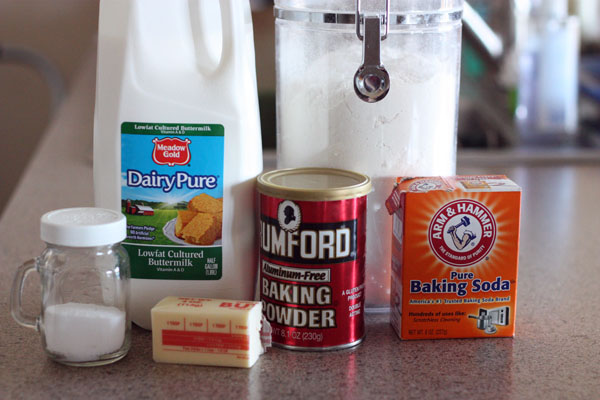 First up, the biscuits. These ones are super easy and super fast. The ingredients are pretty basic, and I keep most of them on hand on a regular basis. No raising, very little kneading, and just a few passes with a rolling pin and we're on our way to biscuit magic.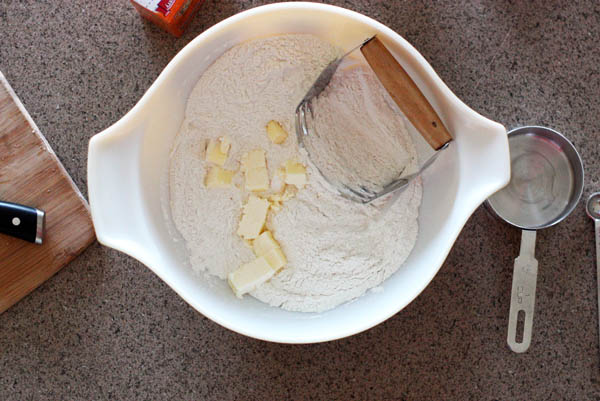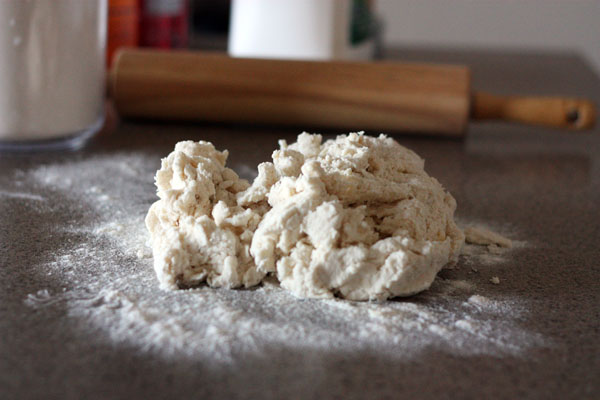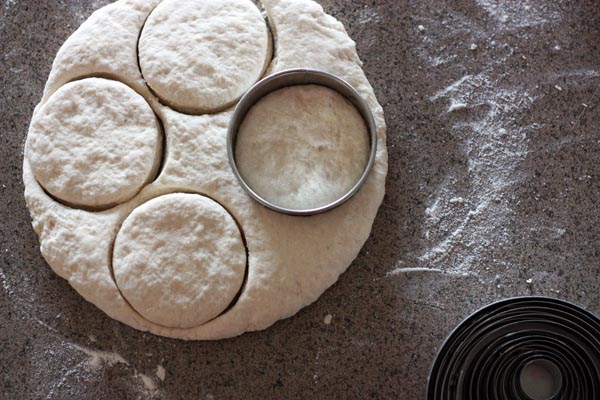 Next, the gravy. Which honestly, is even easier than the biscuits. All it takes is a pound of sausage, some flour and milk, and a little seasoning. I love my gravy a little herb-y, so I like adding rosemary or sage, too.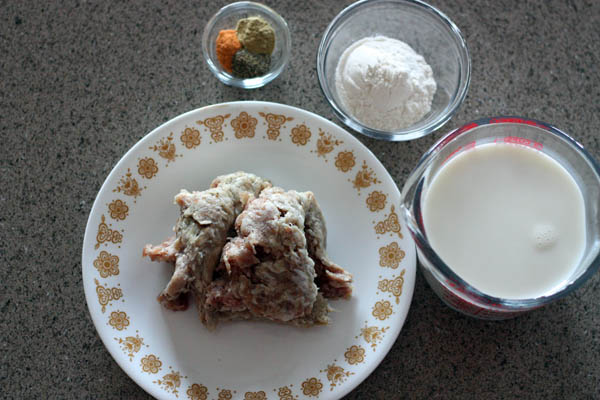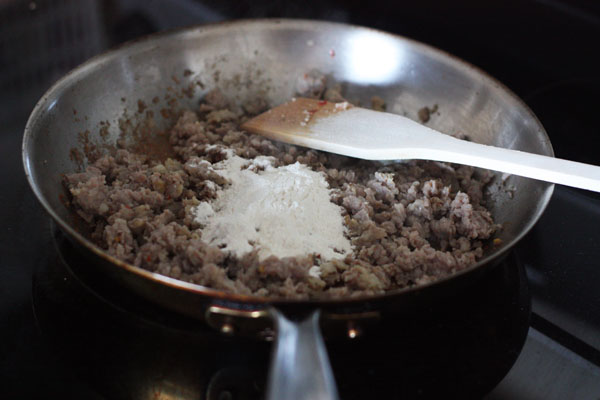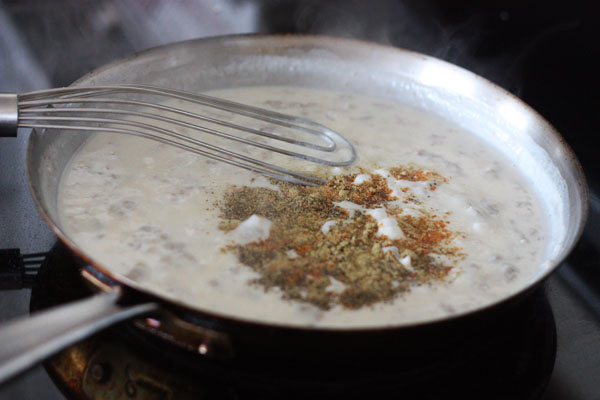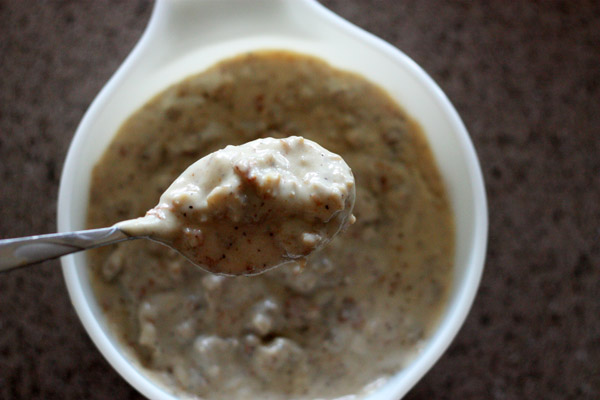 With two recipes so easy to put together, there's really no reason you can't start a brunch place in your very own kitchen. I guarantee you it will be a shorter wait.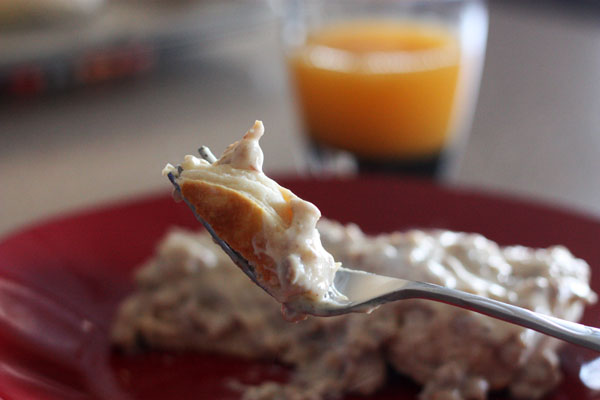 Buttermilk Biscuits
Adapted just a bit from my Grandma's recipe
Makes 5-6 medium-sized biscuits
2 c all-purpose flour
2 1/2 tsp baking powder (2 tsp at high altitude)
1 tsp baking soda (1/2 tsp at high altitude)
1/2 tsp salt
4 T salted butter, cold
about 1 c buttermilk
Preheat oven to 425°F. Combine dry ingredients in a large mixing bowl or food processor and mix with a fork. Chop butter into small cubes and add to the bowl. Cut the butter into the flour mixture using a pastry cutter or by pulsing in a food processor until the mixture is crumbly. Slowly add the buttermilk and mix until slightly sticky. You made need slightly more or less than 1 c of buttermilk.
Place the sticky dough on a floured surface and knead lightly for about 5 minutes. Roll out until about 3/4″ thick. Cut into biscuits using a round cutter, or use a knife if you prefer square biscuits.
Place biscuits on a baking sheet and bake for 12-18 minutes or until the tops of the biscuits are golden brown.
If desired, add a small pat of butter to the top of each biscuit as soon as they are removed from the oven. Serve with gravy, butter and jam, or just by themselves. Store in an airtight bag for up to 4 days.
Rosemary Sausage Gravy
Adapted from The Pioneer Woman
Enough for 5-6 medium-sized biscuits
1 pound ground breakfast sausage
3/8 c flour
4 c milk
1 tsp pepper
1 tsp seasoned salt
1 1/2 tsp ground rosemary
Cook sausage in a large frying pan until browned. Add flour and mix thoroughly so it can soak up any grease. Cook for 1-2 minutes. Add milk and set at medium-high. Stirring fairly constantly, cook until the gravy has thickened to the desired consistency. When it's ready, it should slide off a spoon rather than drip. Add the pepper, salt, and rosemary and adjust seasoning as needed.
Spoon over biscuits and serve.