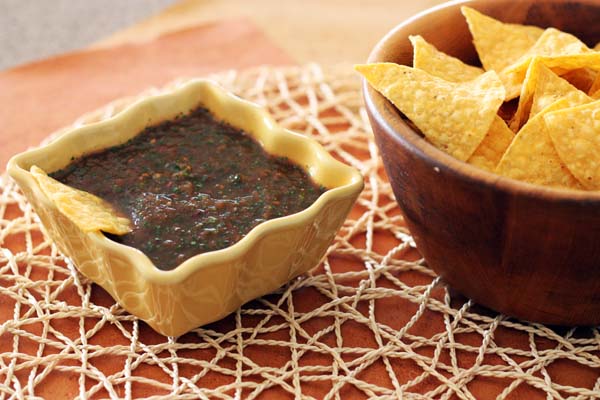 Over the last few years, I've grown out of my delusions of I'm-young-and-can-eat-whatever-I-want and now do boring things like pack salads for lunch and box up half of my pasta when we go out for Italian. Le sigh. But there continues to be one thing that, when placed in front of me, I have absolutely no control or willpower to stop myself from eating.
Chips and salsa.
Whenever I dine at a Mexican restaurant, it's a sure bet that I'll eat my weight in free chips and salsa before my meal arrives. I know that I'm gonna feel like I'm dying within a few hours, but I just can't help it. Too spicy? Doesn't matter, I'll cry through the pain. Not hungry? That's literally not a thing.
Typically, when I make salsa at home, they are collections of diced vegetables and herbs. But sometimes I just want a nice, runny, completely blended, restaurant-style salsa.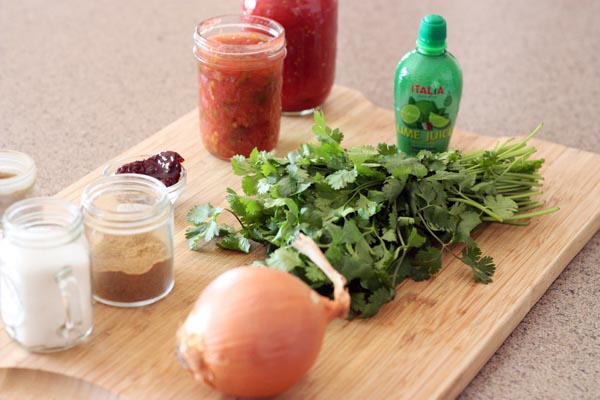 This particular recipe includes a crap-ton of cilantro and a couple of chipotles en adobo. The combination of bright, herb-y flavor from the cilantro and the deep, smoky spice of the chiles creates a unique spin on the classic restaurant salsa.
Perhaps the best part of this salsa is that it's SO FAST to put together. Once the onion and cilantro are chopped, everything else gets tossed in a food processor and whirled into salsa in just a few seconds flat.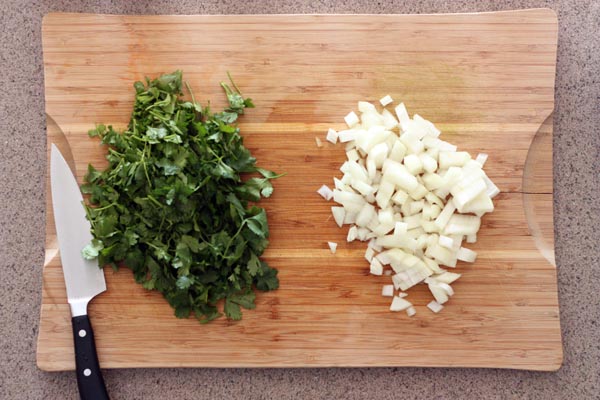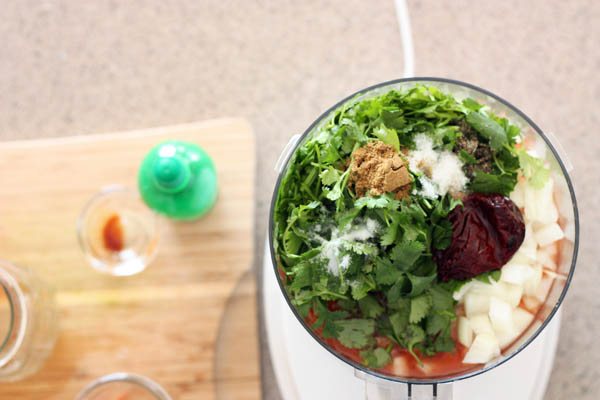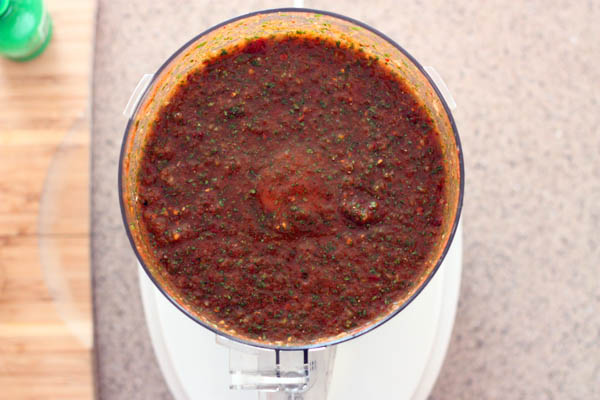 You can eat this salsa immediately, but it's even better after a couple hours of chilling in the fridge.
This salsa makes a great appetizer, and it's great to put out at a party. You could also just get a bag of chips and eat chips and salsa for dinner for several nights straight.
Just an idea…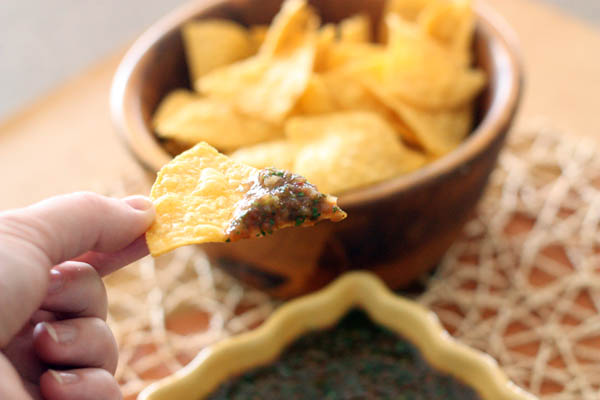 Smoky Adobo Salsa
Adapted from The Pioneer Woman Cooks: A Year of Holidays
1 pint diced tomatoes (or a 15 oz can)
8-10 oz diced tomatoes with green chiles (like Rotel)
1 medium onion, diced
2 chipotle peppers en adobo
1/2 bunch cilantro, roughly chopped with stems removed
2 T lime juice
1 tsp ground cumin
1 tsp salt
1 tsp granulated sugar
1/2 tsp black pepper
Chop onions and cilantro. Combine all ingredients in a food processor and pulse until thoroughly blended. Chill for 1-2 hours and serve with chips. Or on anything you like with salsa, actually.