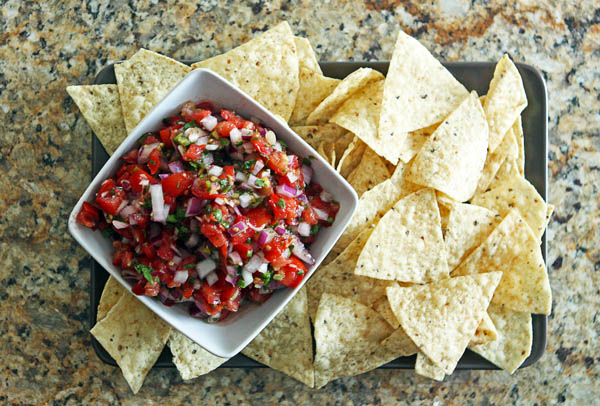 I have a little garden plot in a rooftop garden at my job in Columbus. It's a challenging thing, really, to grow food on a cement slab 30 feet above the ground, but for one reason or another, my tomato plants are thriving. In an effort to keep up with the continuous supply of plump, crimson tomatoes I've enjoyed for the last few weeks, I'm trying to expand my repertoire of fresh tomato recipes. With the first breaths of autumn already trying to make their way into Ohio, I just can't quite stand the idea of peeling these tomatoes and cooking them into a slurry of marinara or bolognese. I started with this, a common salsa where fresh tomatoes are the stars of the show.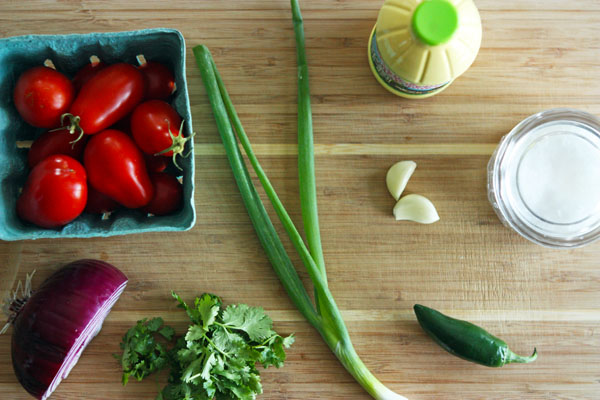 Along with the tomatoes, an array of other fresh veggies add crunch, zest, and flavor to this simple but flavorful salsa.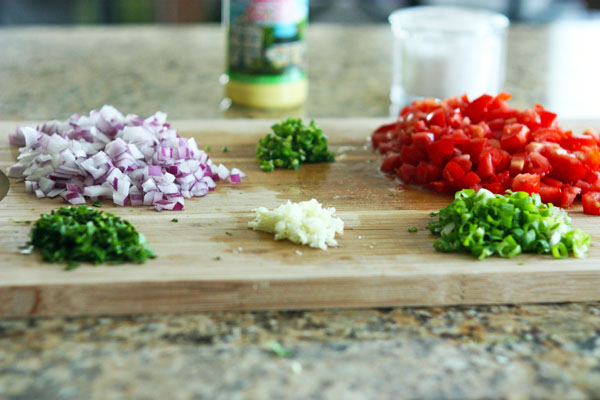 After lots of chopping, dicing, and mincing, this salsa is almost ready to serve. Toss all the ingredients together with a bit of salt and lime juice and sample it on a chip!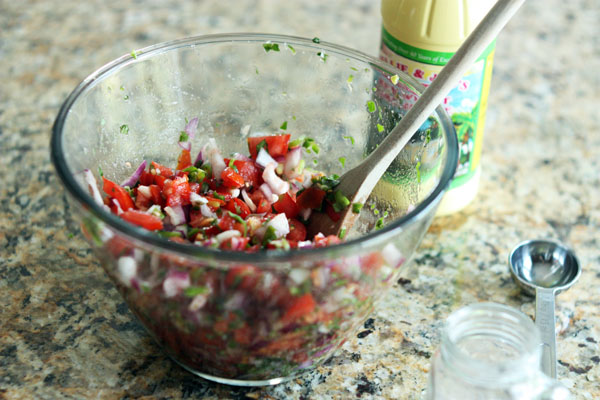 If you can, give this salsa a couple of hours in the fridge to let the veggies chill and the flavors blend. It's delightful on tacos, on chips, in eggs… pretty much anywhere you want a fresh and zesty salsa!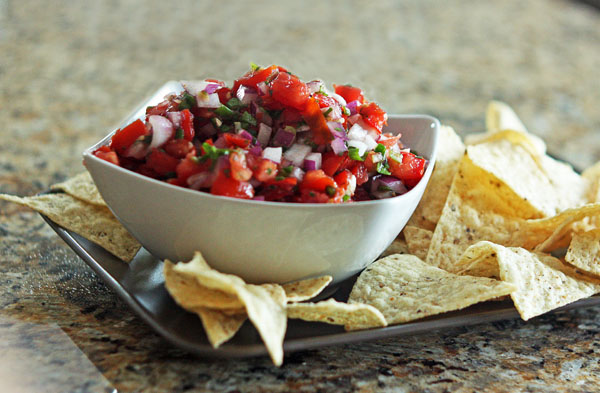 Pico de Gallo
Adapted from AllRecipes
1 pint roma tomatoes
1/2 medium-sized red onion (or 1/4 of a large one)
1 jalapeño
2 cloves garlic
1 green onion
2 T chopped fresh cilantro
1 T lime juice
1 tsp salt
Dice the tomatoes and onion. Slice the japapeño in half and discard the seeds and white lining from one half, then finely chop the rest. If you prefer more heat to your salsa, you can keep all the seeds and lining. Finely chop the garlic, green onion, and cilantro. Add all of the chopped and diced vegetables to a mixing bowl and add the lime juice and salt, starting with half of the recommended quantities and adjusting up for taste.
Refrigerate until serving.