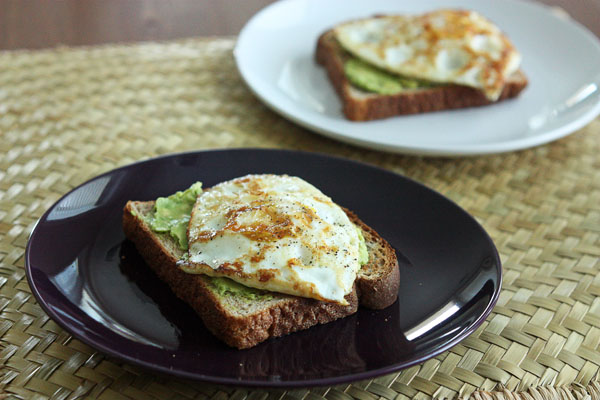 There are so many magical things you can do with an egg. Having grown up with them almost exclusively scrambled, hard-boiled, or whipped into cake batter, I've recently worked on expanding my egg repertoire at breakfast. Sometimes I'll roll them up in breakfast burritos, other mornings I'll toss them on an English muffin, and some mornings I'll make one of these beauties.
But on super-special mornings, I'll buy a precious avocado and smear it across toast to a beautiful, green canvas for a gently fried egg.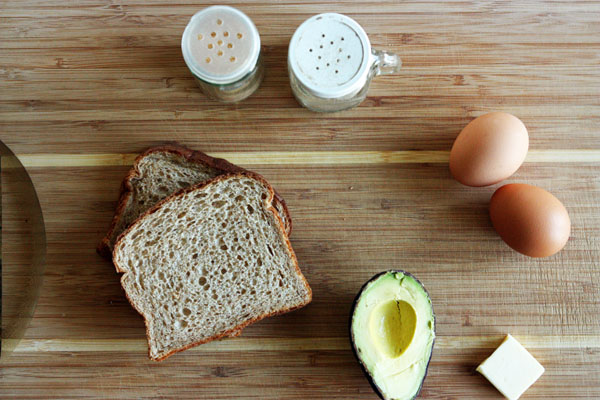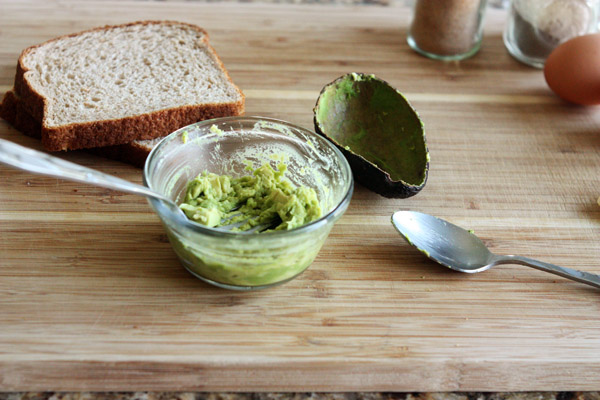 I've loved avocados for a long time, but I was previously skeptical of their ability to translate to breakfast. Lord, I was so wrong. The flavor and texture of the avocado and the egg together are fantastic. The avocado needs no additions, though admittedly, I did try mixing in salsa one day, and while it was delightful, I still preferred it all by itself.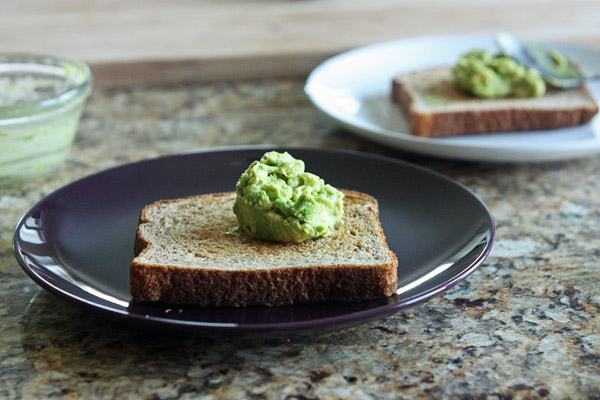 The eggs, while you're smashing avocado, fry gently with their yolks unbroken. If you're not a fan of runny eggs, don't worry, just break the yolks with a fork and cook them a bit longer on the second side for a firm yellow center.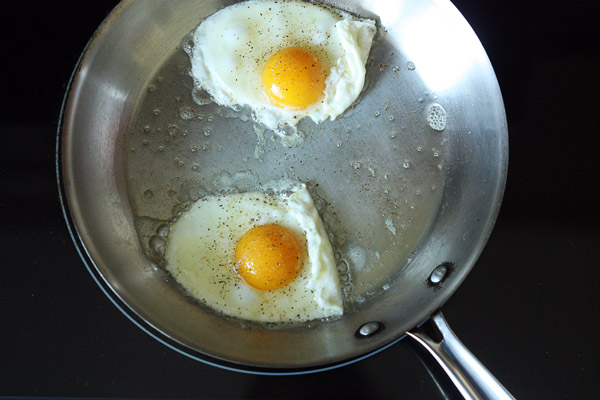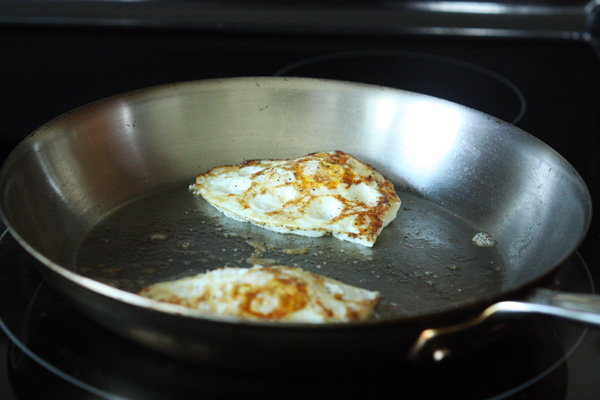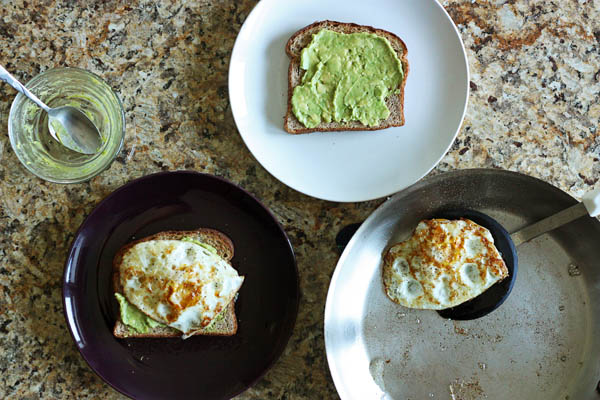 This simple breakfast is super-quick for rushed weekday mornings when you want to pretend, just for a minute, that it's already the weekend. And it's fancy enough even for the weekend. Why go out for breakfast when you can stay in your pajamas and have this?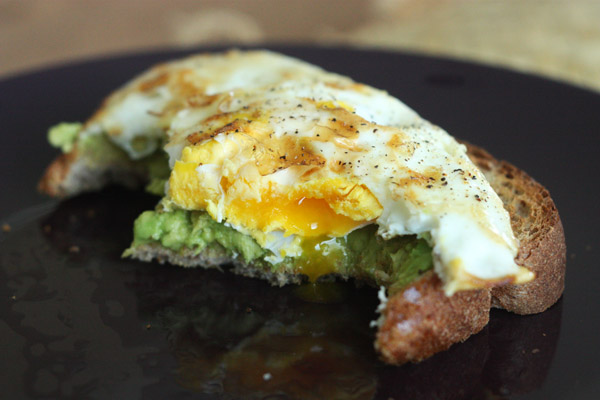 Egg & Avocado on Toast
Makes 2 servings
1/2 an avocado
1/2 T butter
2 eggs
seasoned salt
black pepper
2 slices of bread
Scoop the avocado out of the skin into a bowl. Crush the avocado with the back of a fork until it is mostly crushed. Heat a frying pan  over medium heat. Once warm, add the butter to the pan and coat the bottom of the pan as it melts. Crack the eggs into the pan without breaking the yolks, keeping the eggs separate. Sprinkle lightly with seasoned salt and black pepper.
While the eggs cook, toast the bread and smear avocado evenly over both pieces. After eggs have cooked for about two minutes, flip carefully with a spatula and sprinkle the opposite side lightly with black pepper. After about 30 seconds, gently lift the eggs onto the toasts, placing them on the avocado.
Serve and enjoy immediately.