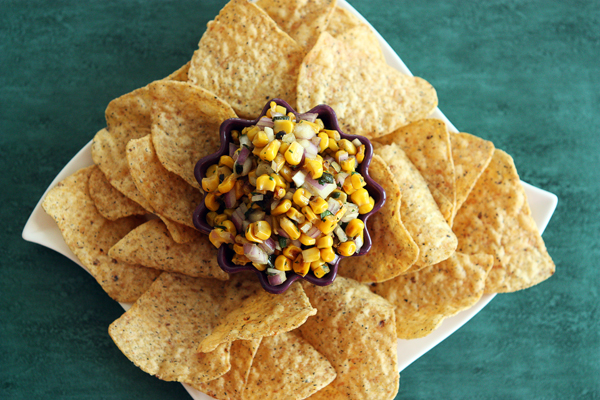 It felt like spring the latter half of this week. The sun was shining, the last of the snow that has persisted in our street for weeks has melted, and it was nice enough to wander about without a jacket. The thrill of the weather finally breaking is one of my favorite moments each season!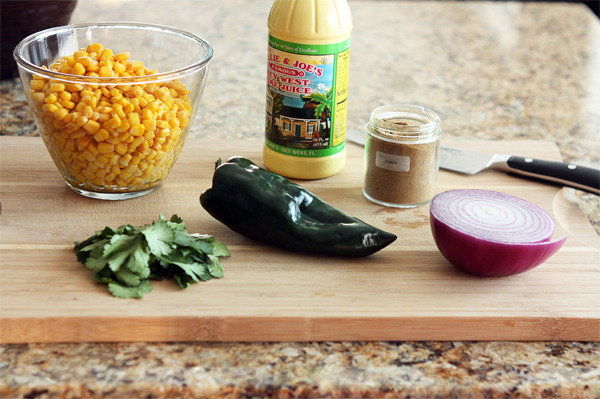 Perhaps associated with the first burst of warm-ish weather, I tend to also get an itch to vacation at this time of year. It might also be years of Spring Break indoctrination, but I suddenly yearn to pack my bags for some tropical adventure! Not that I actually did a lot of that growing up, but the once or twice that we did vacation somewhere warm over Spring Break were enough to permanently spark anticipation every February. Unfortunately, we have no imminent vacation plans for this spring. So! To ease my wanderlust, I've settled by making some charred corn salsa.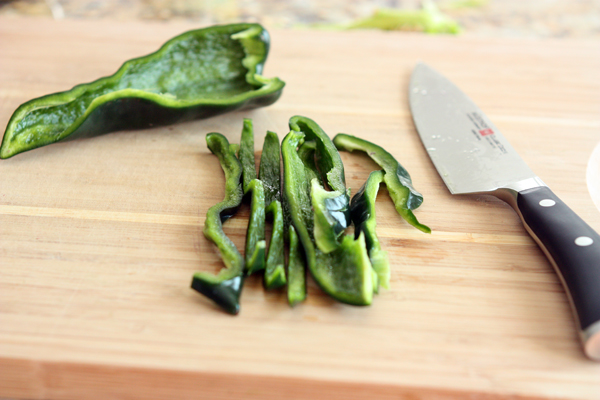 Now obviously, fresh sweet corn on the cob and peppers are not exactly in season in the midwest. I fully admit that. But what better way to pretend it is summer than to dine on some wonderfully summery vegetables?
This salsa is pretty quick to make. Once the ingredients are prepped, the only cooking involved is a little charring of the peppers and corn. In theory, you could even go without this step and mix it all together raw, but I love the smokiness that comes from a little bit of pan-charring.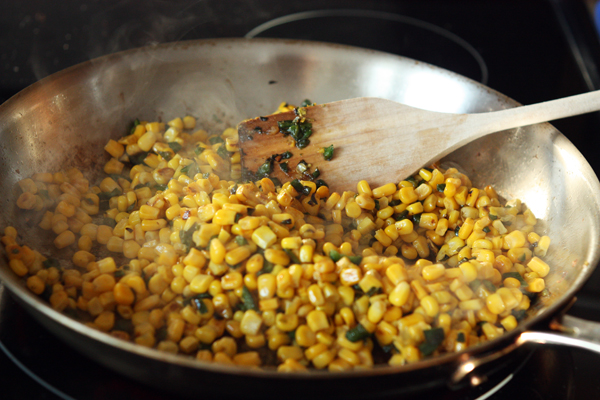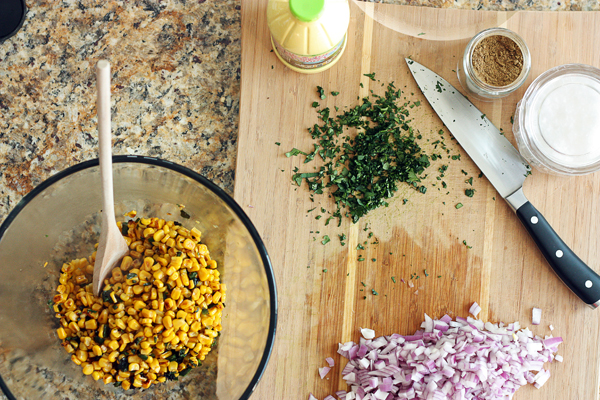 The onions and cilantro, though, should remain raw. They'll provide a delightful bite and lovely color.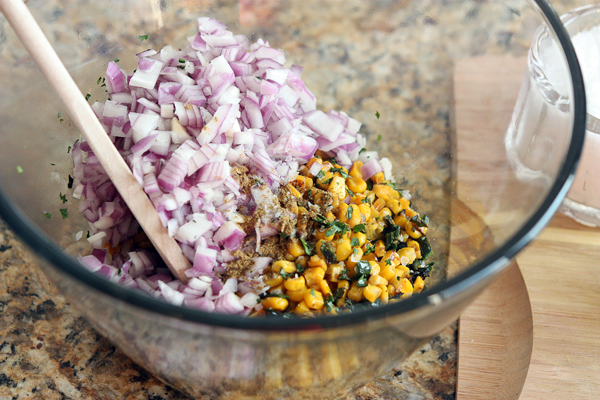 When it's done, I like to chill this salsa for a couple hours before eating it, but you could also eat it while the corn and peppers are still warm. And this isn't just for chip dipping: it makes a delightful filling for quesadillas, breakfast burritos, and omelettes, and it makes a wonderfully spicy salad when mixed with some chopped romaine.
Here's to the return of warm weather!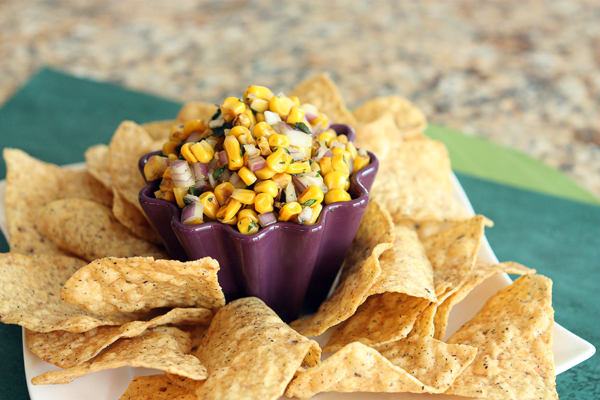 Charred Corn Salsa
Inspired by Chipotle
2 tsp canola oil
1 poblano pepper, seeded and minced
2 cans (or two ears) sweet corn, drained
1/2 red onion, diced
1 T finely chopped cilantro
dash lemon or lime juice
1/4 tsp cumin
pinch or two sea salt
Prepare all ingredients that require chopping or mincing. If using ears of corn, cut the kernels off the cob raw and discard cobs.
Heat oil in a large frying pan over medium heat. Add minced poblano pepper and sauté for 3-5 minutes until the peppers begin to char a bit, stirring once or twice. Add corn and sauté for another 5-10 minutes, stirring occasionally. For the last 3 minutes, turn the heat up to medium high to allow the corn to char, stirring occasionally. Remove from heat and transfer corn mixture to a mixing bowl.
Add onion, cilantro, lime juice, cumin, and salt. Mix well and taste, adding more salt or cumin as necessary.
Chill for 1-2 hours before serving. Delicious in quesadillas, breakfast burritos, omelettes, or simply on chips! Stores for up to 3-4 days in an airtight container.