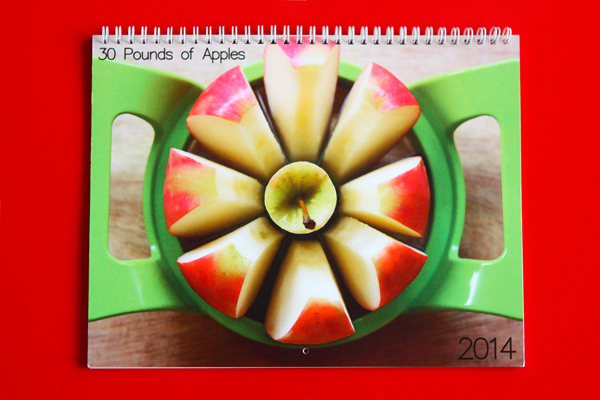 I can't decide if I am more nervous or excited about sharing this with you. So bear with me.
Since I started this blog two and a half years ago, it has been solely a digital enterprise. Oh sure the cooking and the gardening and the eating exist beyond this little corner of the internet, but my writing and photography and recipes live only here. Recently I've been toying with the idea of bringing some of that work to life, creating something that could live on a wall or a desk or a shelf. And no, I am NOT attempting to write a cookbook: I have neither the talent nor the time to take on a project of that scale.
So how about a calendar?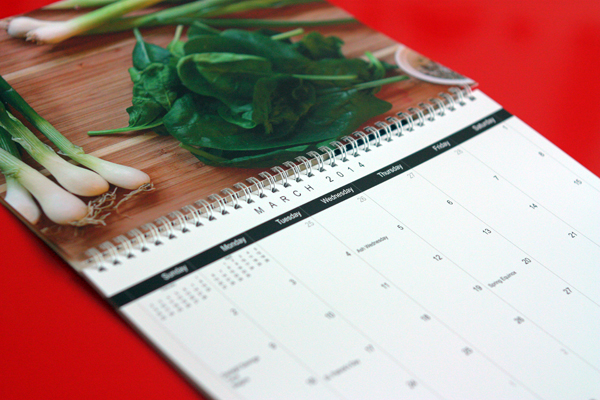 It seems only appropriate: the available local produce marks seasonal changes for me just as strongly as weather and leaves and hours of daylight. I've sifted through hundreds of photos in the last few weeks to find my favorites for each month, and I am thrilled to present the final product to you. I've already received a proof, and I am very happy with the result: thick pages, bright colors, and a clean, simple month design make a good calendar in my mind, and this one has all three!
So if you've ever wanted some 30 Pounds of Apples swag, your moment has arrived.  If you think this looks like something you want on your own wall, or something you want to give to someone else, I hope you'll order one! I really think you'll like it. Everyone needs a calendar, right?
PS:
I also want to give away a copy to one of you. I get so much out of this blog, but my favorite aspect continues to be the conversation, the question-asking, the story-telling from those of you reading. I'm so glad you're here.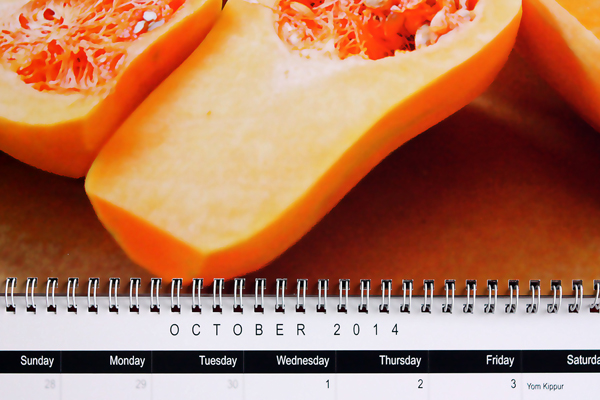 How to Win the 30 Pounds of Apples 2014 Calendar
1. Leave a comment on this post to answer this question: What is your favorite month, and why is it your favorite?
2. BONUS! To enter twice, head on over to 30 Pounds of Apples on Facebook and like the page. Then, come back to this post and leave me a comment saying you liked the Facebook page, and you'll be entered twice. Fancy! (New likes only, but thanks to all the early adopters!)
3. Enter by 11:59pm EST on Monday, December 2. Winner will be announced on Tuesday, December 3.
4. Open to US residents only (sorry to my international readers, shipping is so dang expensive!)