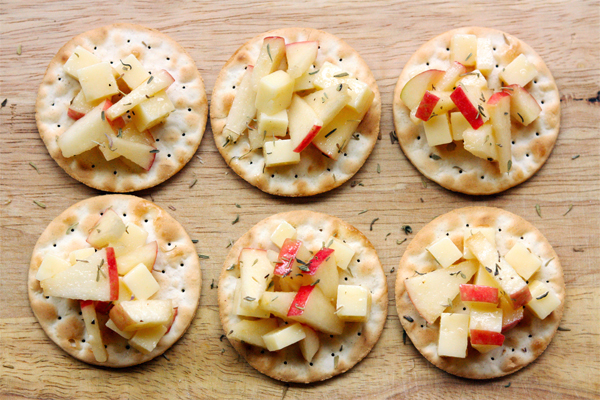 There is rarely a time when, if one is put in front of me, I will turn down a savory bite of something served on a cracker. Whether it's cheese and fruit or creamy dips or thinly sliced cold cuts, if I lived alone and chose to appease only my deepest food-desires, I might never lift a fork to a plate of un-crackered food again.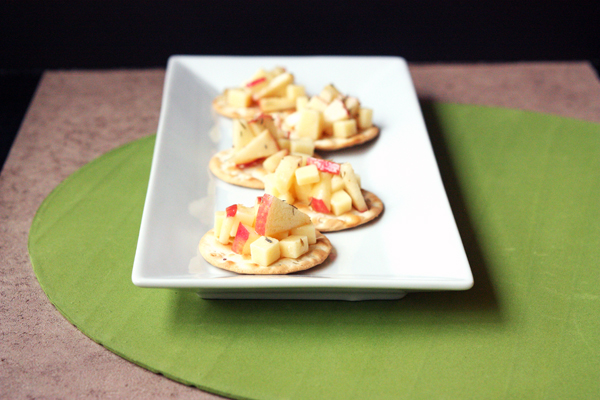 These little bites grew out of a fortuitous collection of ingredients I happened to have on hand after returning home in January. A last hoorah of apples from the fall, a couple packs of crackers I didn't use at my food-filled Christmas party, and a precious gift of maple cheddar from some dear friends who live in Wisconsin.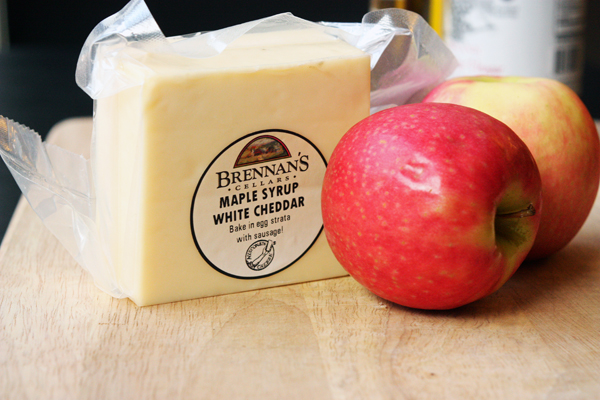 Apple & cheddar cheese are a match made in heaven. The pairing of a sharp, creamy bit of cheese against a sweet, juicy apple would be delicious enough, all on their own, on these crisp little crackers. And I won't lie, I've eaten my fair share of little bites just like that. But these little bites are more than that. The apple and cheddar are chopped into tiny little wedges and cubes with a tangy, punchy dressing.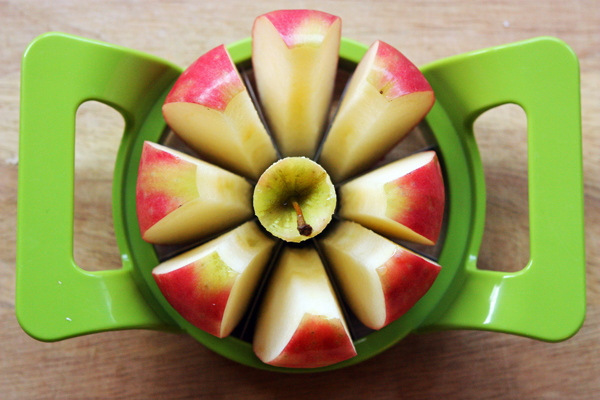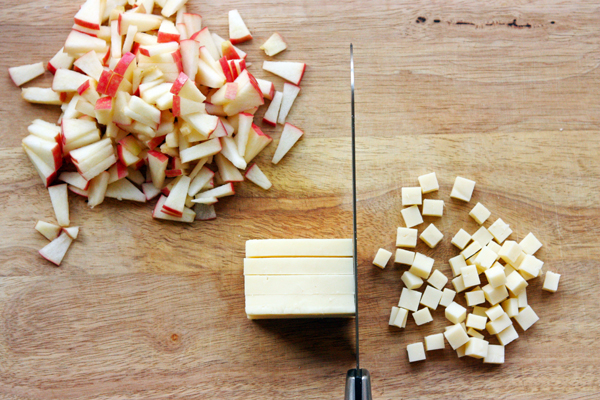 The dressing on this little salad is a lovely little vinaigrette, one that can easily be adjusted based on what you have on hand. I used red wine vinegar, lemon-infused olive oil, honey, dijon mustard, and a little seasoning. If you don't have lemon-infused olive oil, you can use regular with a dash of lemon juice, as I've listed in the recipe.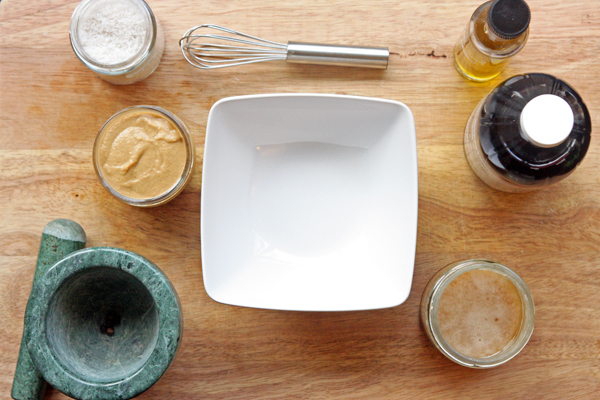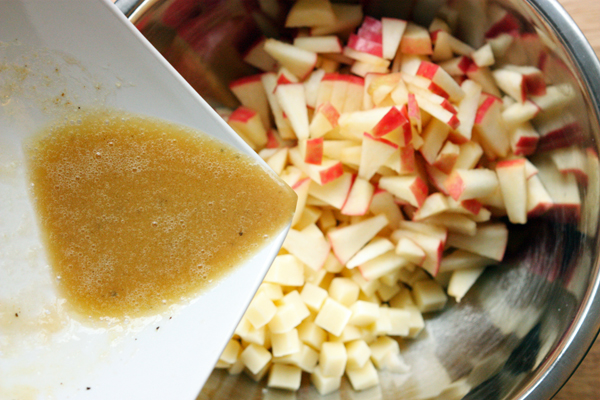 Then it's just a spoonful of the mixture onto crackers. I added a bit of thyme as a garnish as well, for a burst of herby goodness when you take a bite.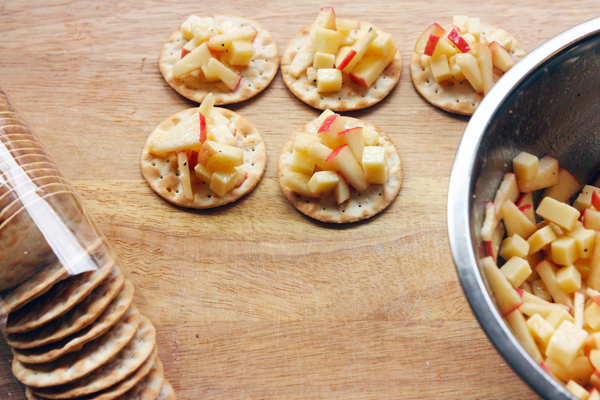 These little crackers would make a welcome guest at any little party, but they make a perfectly justifiable meal if you want to pretend your normal, January dinner is a party. And why not? Party food shouldn't just be left to the holidays, should it?
I think not.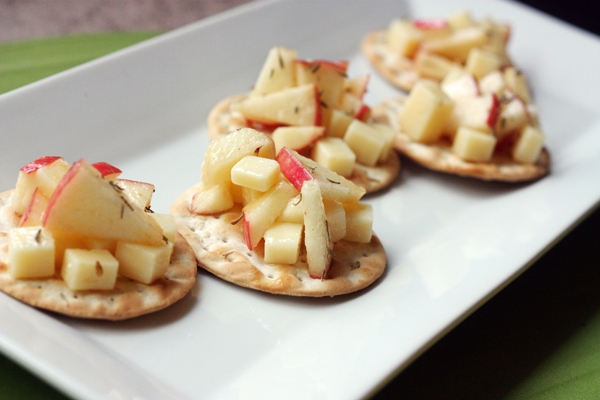 Cheddar & Apple Salad Bites
Adapted liberally from Eating Well
Makes 50-60 bites
1 crisp apple, such as Pink Lady, Jazz, or Honeycrisp
5 oz of your favorite sharp cheddar cheese
3 T red wine vinegar
1 T olive oil
1/2 tsp lemon juice
2 tsp Dijon mustard
1 tsp honey
1/8 tsp salt
1/8 tsp freshly ground black pepper
1/2 tsp granulated sugar
50-60 crackers (I used two sleeves of Carr Water Crackers)
dried thyme to garnish
Chop apple into 16 wedges (the easiest way is to use an apple cutter and then slice each wedge in half), and then chop each wedge into 1/2″ pieces. Chop cheddar into tiny cubes, each one about 1/4″ long. Combine apples & cheddar cubes in a medium bowl.
In a small ball, whisk together red wine vinegar, olive oil, lemon juice, mustard, honey, salt, pepper, and sugar. Pour dressing over the apples and cheddar and mix until all pieces are evenly coated. Adjust seasoning to taste.
Place about a tablespoon of the mixture onto each cracker, making sure you have a good balance of apples and cheese on each one. Place them on serving trays as you go. Sprinkle very lightly with dried thyme and serve immediately.