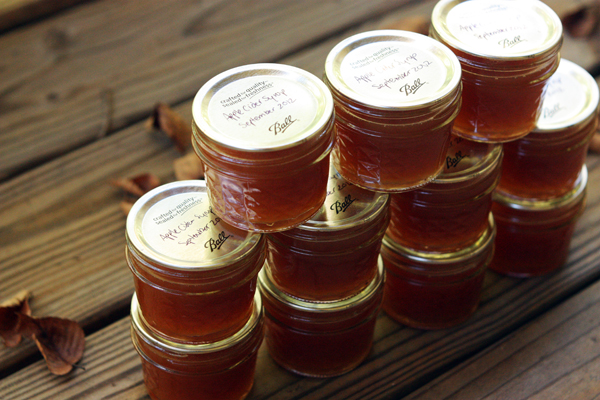 Apple cider. It is,without question, my favorite thing to drink. I'm rather fond of apple cider cold and unpasteurized, straight from an orchard, but I also believe that apple cider is truly at its best served warm, in a cozy little mug, for a soothing drink on cool nights in the fall and winter. From early October to New Years Eve, I need only the tiniest hint of a social gathering to bust out the crock pot and a half gallon of cider and am forlorn when parties I attend elsewhere don't feature this essential holiday beverage.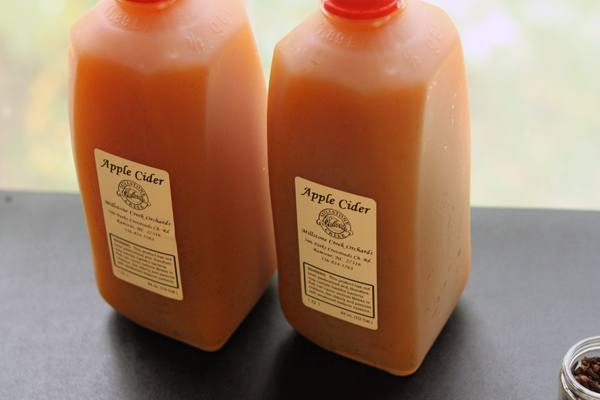 The singular challenge I face with my affection for spiced hot cider? Unless I am hosting a party, I simply need one mugful. I've tried various packets of instant cider mix, but I usually find them far too sweet and not apple-y enough for my tastes. And the Caramel Apple Spice from Starbucks? Tasty, but not good for the wallet. And again with the too sweet.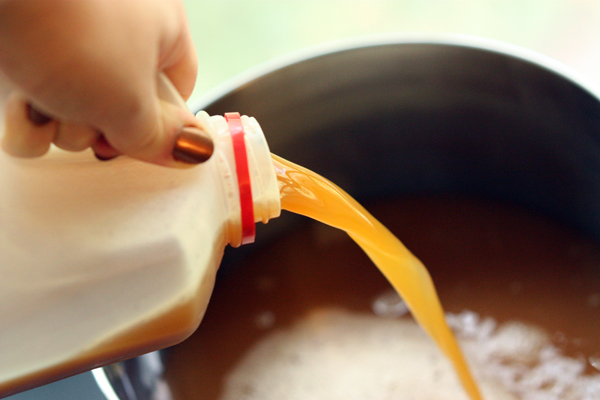 But fortunately, Marisa over at Food in Jars has my back. Last year, after my fall supply of apple cider was gone, she posted this incredible recipe for an apple cider preserve. Not a preserve that tastes like apple cider but is actually spread on toast, but a preserve with which one can make "instant" apple cider all year long! The apple cider syrup, which is essentially reduced and sweetened apple cider, is spooned into a mug of hot water to create a delicious cool-weather drink whether apples are in season or not. I added it to my MUST MAKE NEXT YEAR list and waited, patiently, for this October to arrive.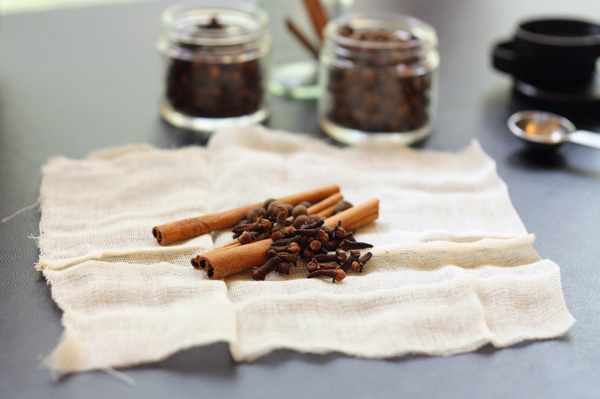 And arrive it has. When I made my annual apple-picking journey in the last days of September, I picked up a gallon of cider and couldn't wait to boil it down into syrup. Added a couple of extra spices as well, but did not want to can them into the finished product. Even when making a crock pot of spiced cider for a party, I've found that making a little baggie of spices tied with kitchen twine makes serving much easier, so I used the same technique here.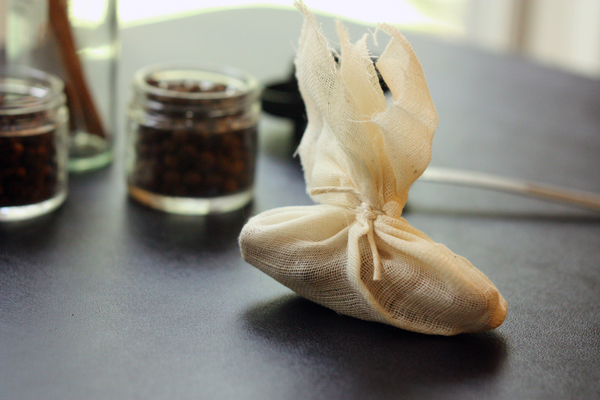 The cider will need to reduce by more than half. Once it does, the spice bag is removed and sugar is added to help it become a syrup. How do you know when you're there? Get. A. Candy. Thermometer. They're pretty cheap at most home goods stores, and I find I use mine for many applications. It is very important to get this syrup to 218°F, but not to 220°F. Below 218, and your syrup will be too runny. Above 220, and it will turn into jelly (which sounds tasty, but not what I wanted). So keep an eye on that thermometer, and keep on stirring!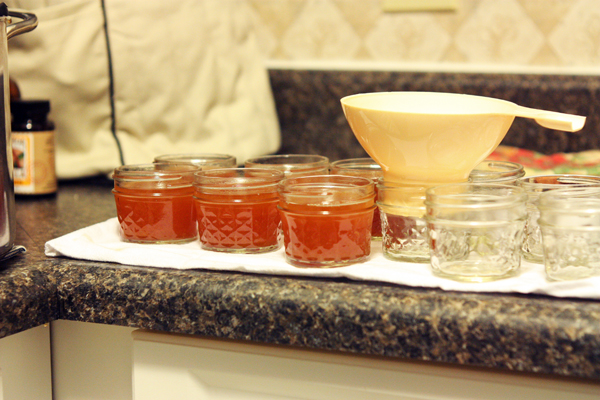 Fair warning: this syrup is not a thick, gooey, maple syrup-y syrup. It's rather thin, actually, more like a simple syrup than anything else. But that doesn't mean you can't use it as a syrup. With a bit of additional thickening (try adding a bit of cornstarch immediately before serving, not before canning) this is a dream over ice cream. It's probably phenomenal on pancakes, or even over pound cake. Add a few spoonfuls to apple pie filling. Dip a doughnut in it.
But for now, I'm gonna stick with my favorite use for it: a way to drink spiced hot cider all year long.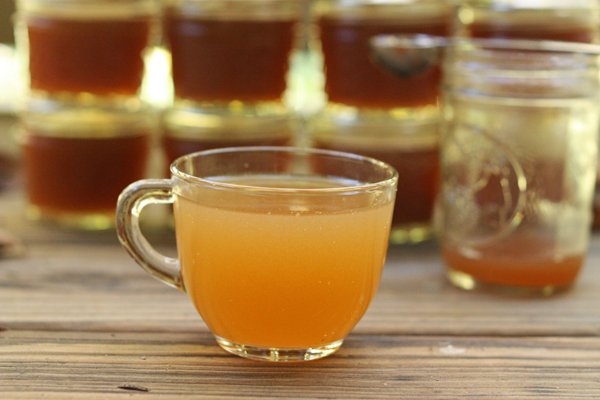 Apple Cider Syrup
Adapted just a smidge from Food in Jars
Makes 3-4 pints (I used quarter-pint jars, but half-pints would be lovely too)
Note: I used fresh, unpasteurized apple cider, and I have yet to try it with pasteurized. As with cold apple cider, apple sediment settles on the bottom of each jar as it sits. Simply shake up the jar before using. It doesn't necessarily make the prettiest jar, but it is mighty delicious.
3 cinnamon sticks
1 tsp allspice berries
1 tsp whole cloves
1 gallon apple cider
2 cups granulated sugar
Wrap cinnamon sticks, allspice berries, and cloves in a square of cheesecloth and tie securely with cooking twine. Pour the apple cider into an 8-quart (or larger) stainless steel pot along with the spice bag. Place pot on the stove over high heat and bring the cider to a boil, then reduce heat to medium high. Allow cider to boil steadily for about 75 minutes, uncovered, until it has reduced by a bit more than half.
Once the cider has reduced, remove the spice bag and discard. Add the sugar to the pot and stir until dissolved. Increase the heat to high and place a candy thermometer in the pot to monitor the temperature. Stirring constantly, bring the mixture to 218°F. Be careful not to reach 220°F, which will cause the mixture to set into jelly when it cools.
Ladle the syrup into sterilized jars, wipe the rims, and place a fresh flat lid on each jar. Spin on the rings until they are finger-tight. Process filled jars in a boiling water bath for ten minutes. Remove jars and allow them to rest for 24 hours before removing the rings and storing.
For Making "Instant" Cider
Heat 1 cup of water in a mug in a microwave (or boil 1 cup and add to a mug). Stir in 3-4 tablespoons of apple cider syrup. Drink up!