Rosemary Wild Rice with Mushrooms & Cashews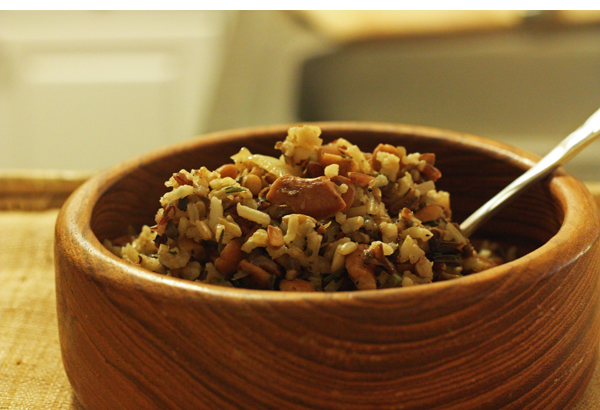 Most days I write prose
But sometimes verse feels better
A break from the norm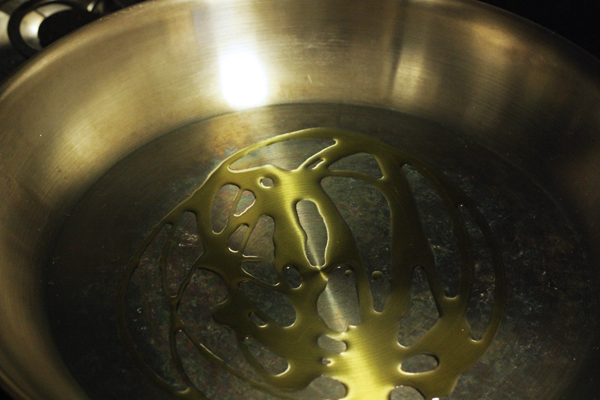 Simple, savory
And makes enough for lunches:
My kind of dinner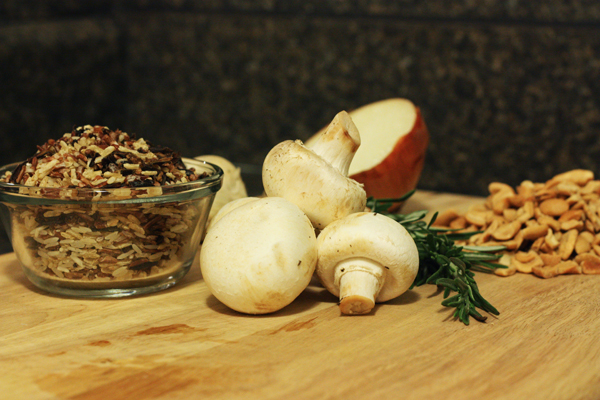 Rice dressed to the nines
Wearing herbs, mushrooms, and nuts
To complete the look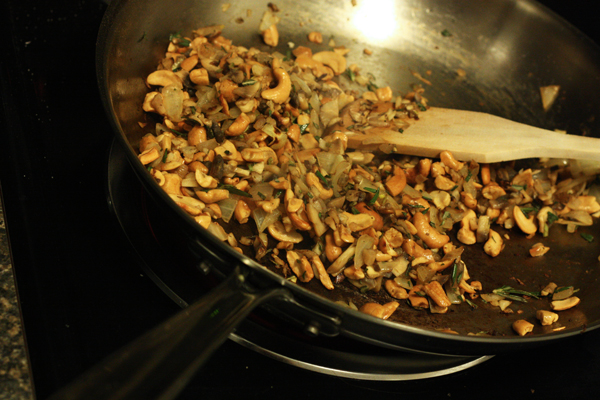 Rice cooks in water
The rest sautés in a pan
Waiting to meet up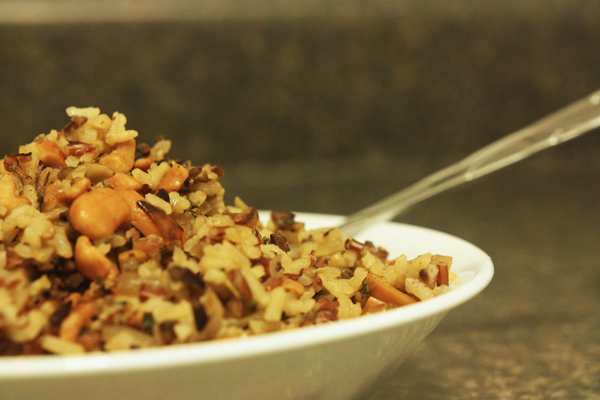 Suddenly, dinner!
Full of texture and flavor
Quite worth repeating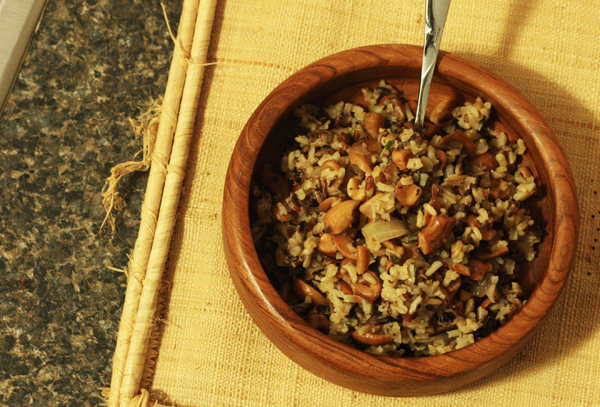 Rosemary Wild Rice with Mushrooms & Cashews
Adapted from All Recipes
Makes about 4 cups
1 c wild rice
1 3/4 c chicken stock
1-2 tsp olive oil
1/2 c onion, chopped
1 c mushrooms, chopped
2 cloves garlic, minced
2 T rosemary, chopped
1 c cashews, roughly chopped
salt & pepper to taste
In a medium sauce pan, combine chicken stock and rice over medium heat. Once liquid begins to boil, stir once, cover, and reduce heat to low. Simmer for 15 minutes.
While the rice cooks, heat oil in a large frying pan over medium heat. Add onion and sauté until lightly caramelized. Add mushrooms, garlic, and rosemary and sauté for 3-4 minutes or until mushrooms soften. Add cashews and sauté for 2-3 more minutes.
Once the rice is cooked, remove from heat and fluff with a fork (there may still be a bit of liquid in the bottom of the pan, and this is fine). Add rice and any remaining liquid to the frying pan and combine with mushroom mixture. Stirring often, sauté for 2-3 more minutes.
Remove to serving bowl. Excellent as a side or even as an entrée.