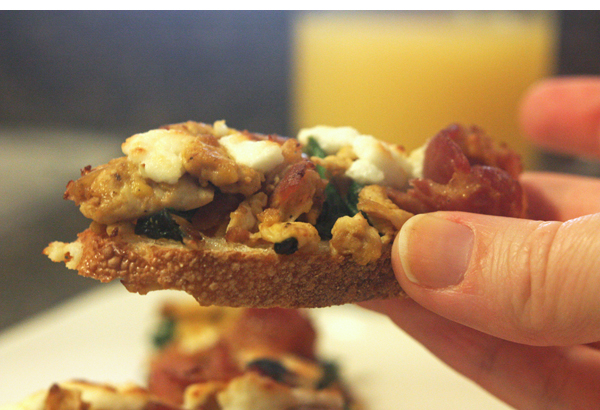 Weekend!
Weekend!
This is one of those rare weekends when I have not a single show to work. I love working in performing arts, but oooooh how I do relish these weekends with minimal events.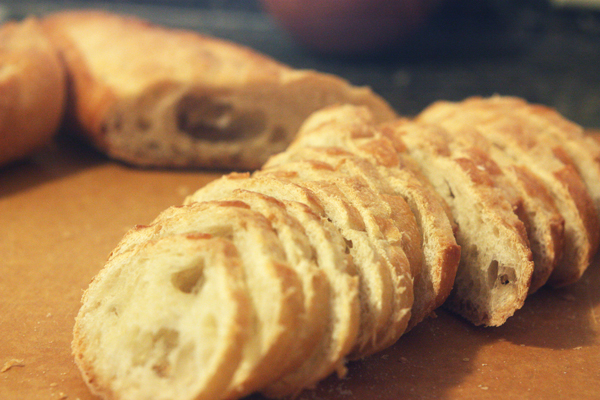 I feel like a superhero the Friday before a full weekend. So many potential things to do… elaborate cooking projects! Sleeping in! Planting seeds! Reading on the porch!
And of course, the opportunity to make fancy breakfasts. Or at least something fancier than a poached egg and an apple, my normal morning fare.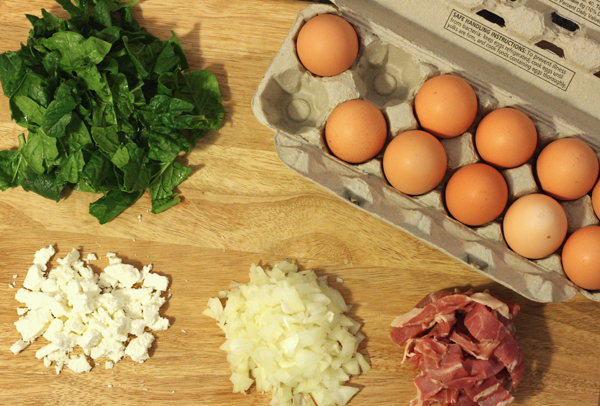 This breakfast was the result of two major factors: my parents were in town and I had the day off, and I also had a baguette making attempts to petrify before my eyes. What better for breakfast (okay, it was brunch, let's be honest) than something to use it up before it died?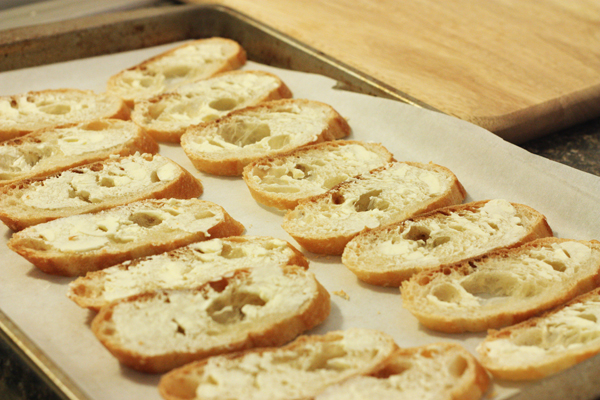 This dish is really, really easy and can support endless variations. You can use any breakfast meat you like, or none at all. Different cheese, add peppers & onions, whatever. This batch features eggs, some country cured ham (a rare sighting at the farmers market, I had to try it!), fresh spinach, yellow onion, and big ol' crumbles of chèvre.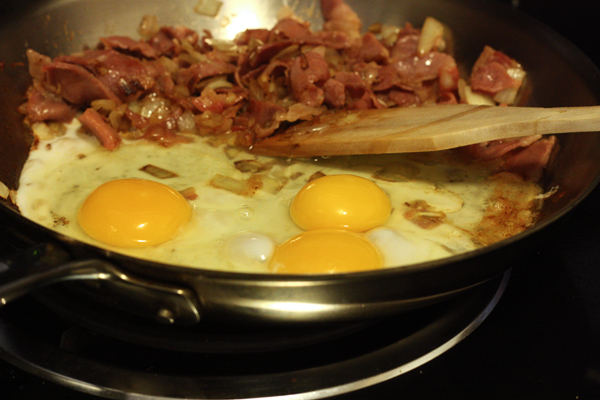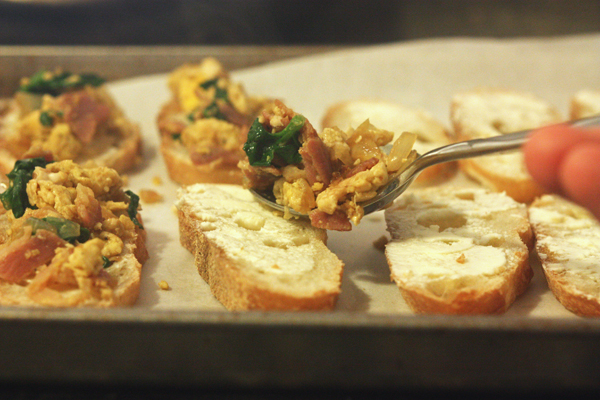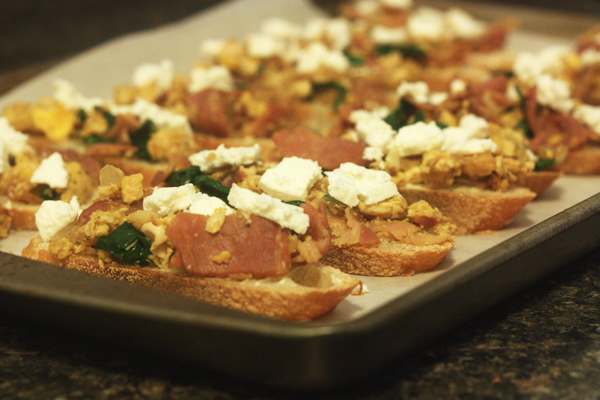 I'm sure we could have eaten these just like this, but what is a crostini without a quick blast under the broiler? Two-three minutes is all it takes, just enough to slightly melt and brown the cheese and let some juices sink into the bread.
And tada! Breakfast worthy of a weekend off.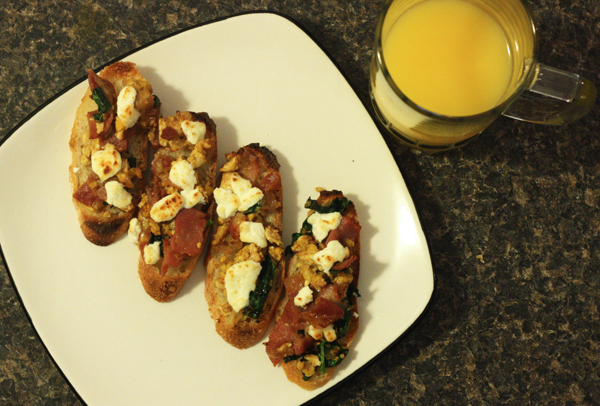 Breakfast Crostinis
Serves 3-4
Note: Obviously, this recipe can be expanded or reduced to whatever size you need. The ratio of topping-to-bread may also be affected by the size of baguette you are using. Just a heads up.
1/2 baguette, sliced into about 16 pieces, each just under 1/2″ thick
1 T butter, plus additional for spreading on bread
3/4 c onion, diced
4 oz country ham, roughly chopped
3 eggs
1 1/2 c fresh spinach, roughly chopped
seasoned salt & pepper to taste
1/2 c chèvre, crumbled
Slice baguette and spread each piece with a thin layer of butter. Place butter side up on a cookie sheet lined with parchment paper and set aside.
Heat a frying pan over medium heat. Add butter and onion and sauté until onions just begin to soften. Add ham and cook for 4-5 minutes until ham is cooked through and beginning to brown. Move onions and ham to one side of the pan and add eggs to the other. Add salt and pepper to taste and scramble eggs, trying to keep the ham and onions out until eggs are mostly scrambled.
When eggs have scrambled enough to hold their shape but are not quite done, mix them together with the ham and onions. Add spinach and mix thoroughly. Cook 3-4 more minutes until spinach has wilted. Taste to check seasoning and adjust as needed.
Heat oven on broiler setting (I have an option for low or high… I use high) while you assemble the crostinis. Carefully spoon as much of the egg mixture onto each slice of bread as you can without it falling off the sides. Once all mixture has been distributed, add chèvre crumbles to the top of each.
Cook under the broiler for 3-4 minutes or until cheese has begun to brown, watching VERY closely. Even an extra 30 seconds can blacken your little creations.
Serve immediately.