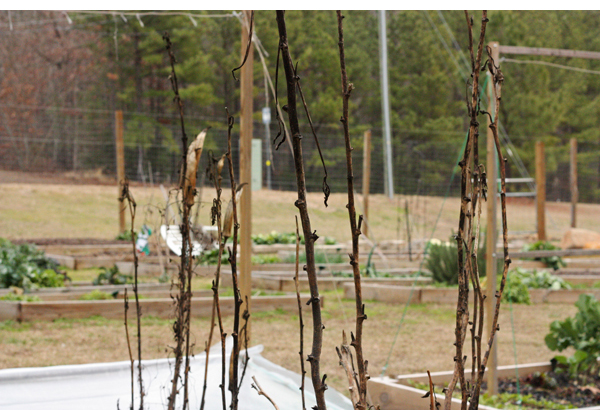 It's been over two months since I toted my camera out to the community garden for an update. The days have been short, the need for watering slim, and I've only marched into the garden with a harvest basket once every couple of weeks.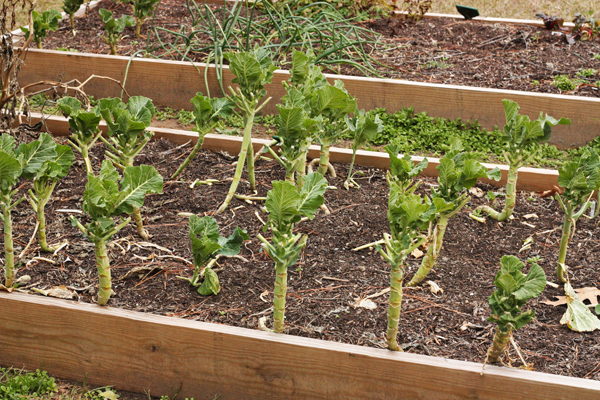 January is a quiet month for many gardeners. Even if snow doesn't fall, the rich soils of most garden plots are firm with frost or support only cover crops. The relatively warmer climate where I currently reside, however, offers more fresh winter produce than I've ever experienced. I grew accustomed to seeing it at the farmers market last winter, but find myself astonished that with minimal gardening knowledge and care, I've been able to harvest lots of vegetables in the last few weeks.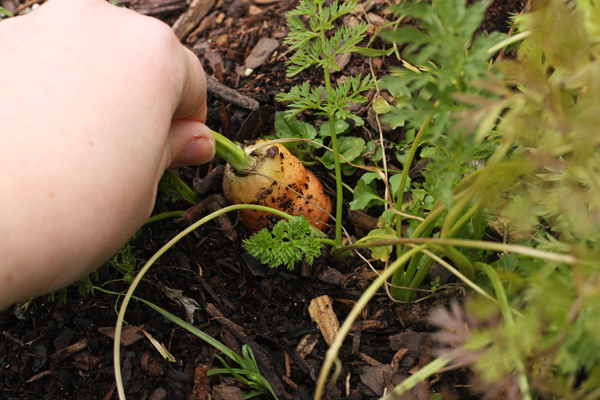 I've been looking forward to harvesting these carrots since I left for my holiday vacation in mid-December. They won't win anything at a county fair, but they taste phenomenal despite a their short, stubby appearance.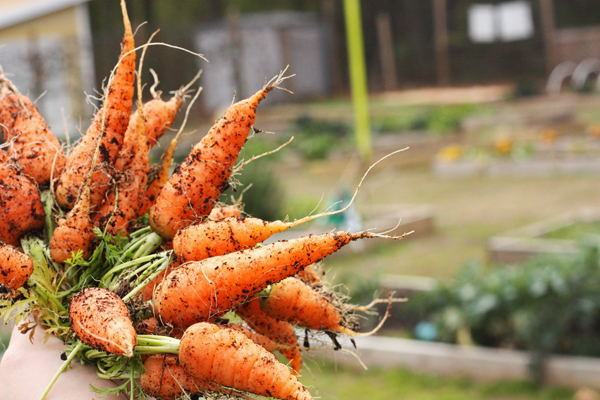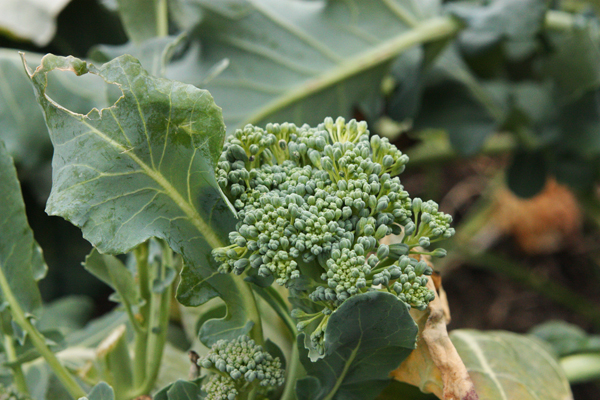 I knew, upon my return from Colorado, that the carrots would be there. But I totally thought the broccoli was done. I had sheared off bushy stalks of it a week or so before I left and expected  some sad, naked looking plants when I came back in the new year, but look! New little florets had sprouted up all over the central stalk, yielding a batch of broccoli that didn't even require chopping when I got home. Low maintenance veggies are their best.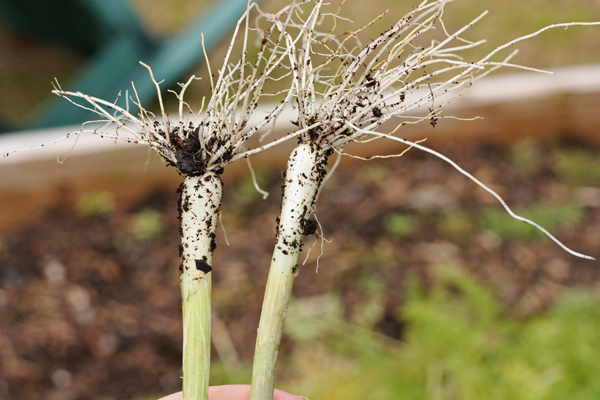 I've been surprised, as well, by the survival of the green onions. Harvesting just a few a week, they should pretty much last me until it's time to plant them again.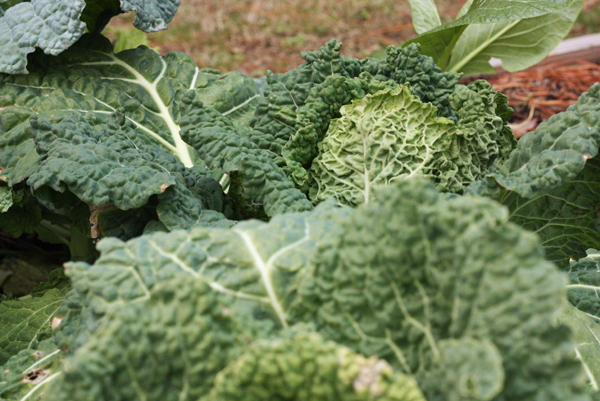 There are still a few funny looking cabbages growing, as well. I have four or five wrinkly Savoy Cabbages still balling up against the chilly night air, but I have NO clue what to do with them once they are ready to harvest. It's on my list of things to learn.
And then there's this guy, my last oxheart cabbage. Which I planted on a whim and really looks more like Audrey II than anything else. Cole slaw?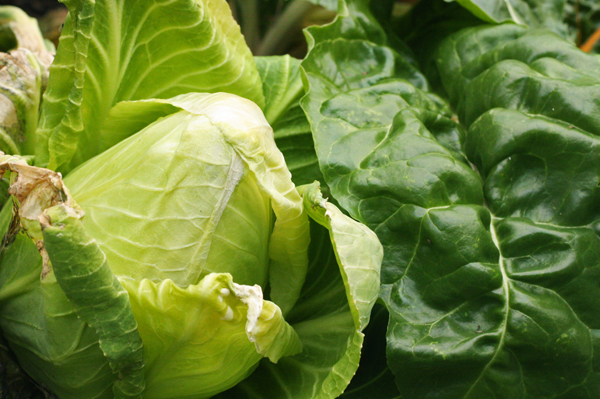 There really is something special about growing your own food, even if it's only a small portion. I savor every carrot a little bit more, appreciate each leafy stalks for its contribution of something edible, and watch in wonder as the January chill still allows for food so fresh. Soon, I'll be planting new seeds, nurturing them to adolescence while the winter still persists, and finishing off the rest of this winter harvest.
In the meantime, however, I'm enjoying every last bite.