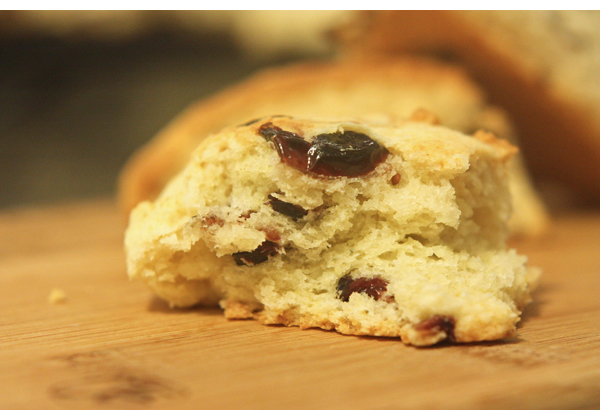 When asked if I could bring scones to a "Ladies' High Tea", I found myself suddenly faced with two questions:
1. What exactly is a Ladies' High Tea?
2. How the heck do I make scones?
Scones are something that I always hear about, that people some to rather enjoy, but that I'd never made before. But what better excuse to learn a new recipe than a chance to share it with new friends?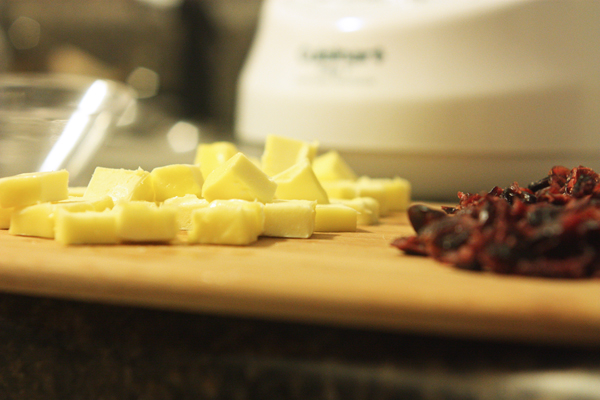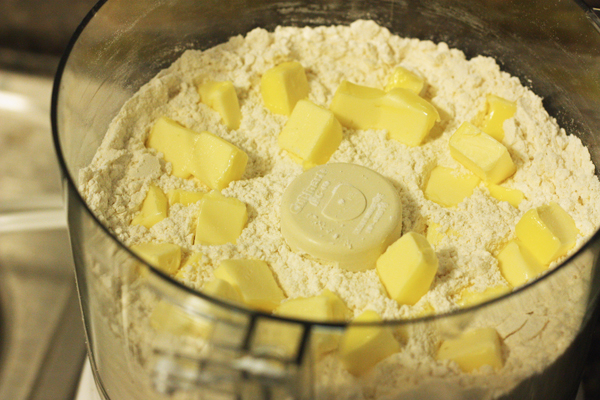 Not really having the time to experiment with several recipes, I began hunting for a recipe that seemed simple, basic, and classic. I was, however, incredibly surprised by the range of this pastry, and have now added many recipes to my list to try in the future. Apple cheddar scones? Blueberry lemon scones? Cinnamon scones?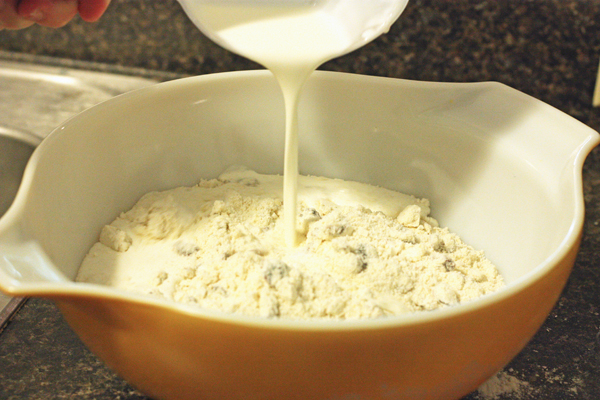 But nevermind that. The truth is that this relatively basic scone recipe more than stands up for itself amongst its fancy kin. The scones were lightly sweet, just a little bit fruity, and perfect for soaking up little bits of butter and jam.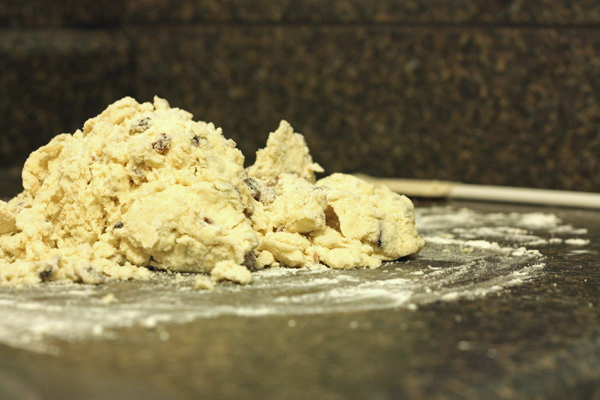 And most pleasantly, the recipe was quite easy to create! I used a food processor (which made it even easier) but this can totally be done with pastry cutter, or even better, a fork!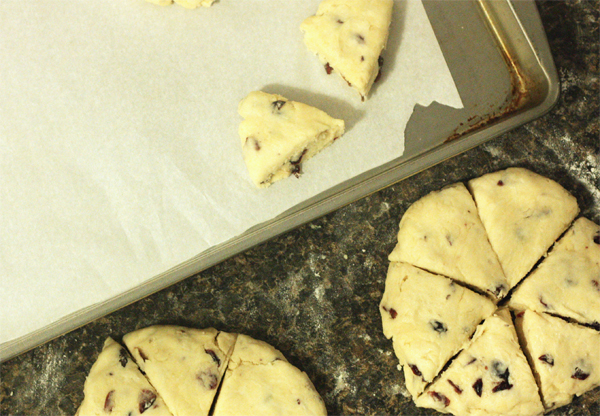 I debated for quite a while about how the scones themselves should be formed. Brad, for some reason, had a shockingly strong opinion that scones must be wedges rather than round or square or dinosaur-shaped. Since he rarely takes such a position on matters concerning pastry, I decided to humor both him and the party host, who had requested small scones, by making small wedges.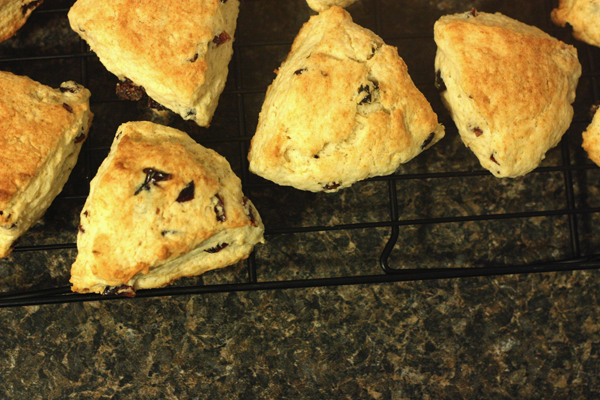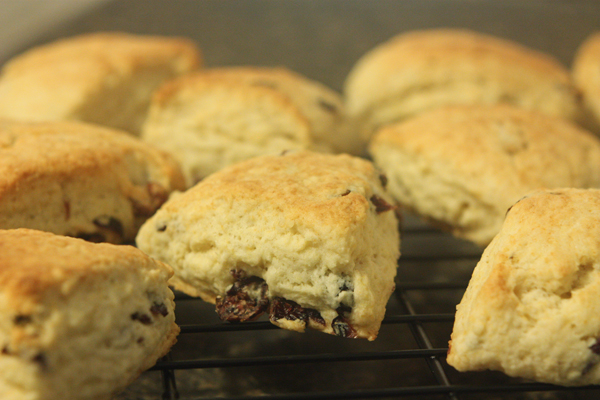 As it turns out, they were the PERFECT size. If they had been the only thing served at this tea, then perhaps larger would have been better, but accompanying delicate cucumber and salmon sandwiches, a variety of teas, crackers with cheese, and creamy nutella & strawberries, they worked out rather well.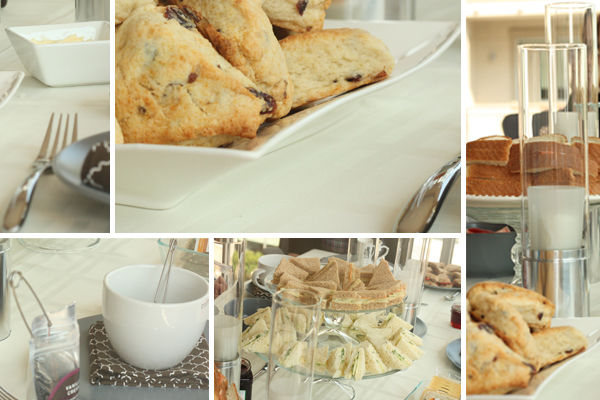 So have some fun! Pull out your pastel clothing (I had to dig for a bit…) a hat if you have one, and as many teacups as you can find, and have yourself a tea with scones!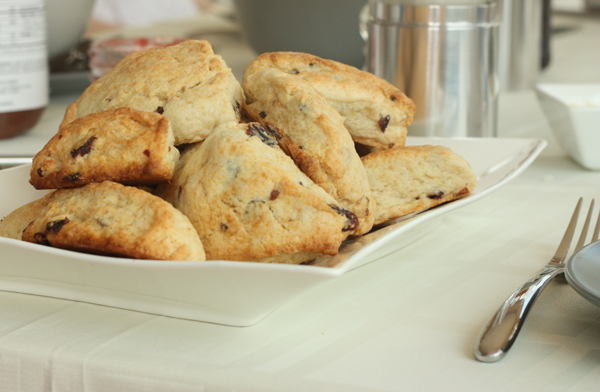 Cranberry Scones
Adapted just a teensy bit from Smitten Kitchen
2 c all-purpose flour
1 T baking powder
3 T white sugar
1/2 tsp salt
5 T cold unsalted butter, cut into 1/2 inch cubes
1/2 c dried cranberries
1 c heavy cream
In a small bowl, soak cranberries in luke-warm water for 20-30 minutes to soften them slightly. Drain well and set aside.
In a food processor or a large bowl, combine flour, baking powder, sugar, and salt. Mix well. Add butter and either pulse with food processor or cut with a pastry cutter until mixtures resembles a course meal. Transfer mixture to a large mixing bowl and pour in cream. Blend gently until dry components have all been moistened. Pour contents of bowl onto a floured surface and knead just until all crumbles are worked into the dough ball.
To make small scones, divide dough into three balls and press into flat circles about 3/4″ thick. Slice each circle into sixths and place wedges onto a cookie sheet lined with parchment paper.
Bake scones at 425 °F for 14 minutes. Briefly turn on broiler on low and broil for 20-30 seconds to gently brown the crusts of the scones.
Cool scones on a rack for a few minutes. Serve warm or at room temperature.