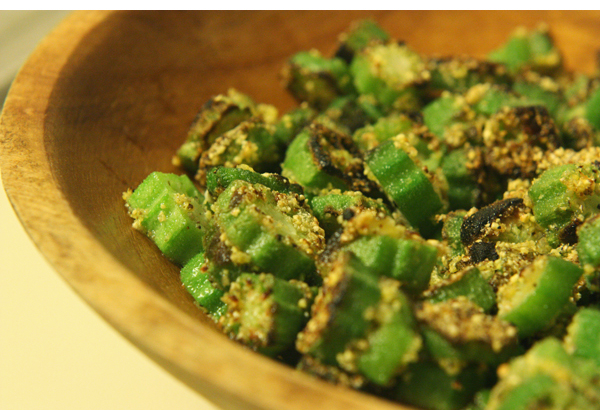 As a kid, okra fresh from my grandparents' garden heralded the end of summer. Shopping for school clothes, first days of school, and a nip in the rapidly cooling autumn air.
That is soooo not the case in North Carolina.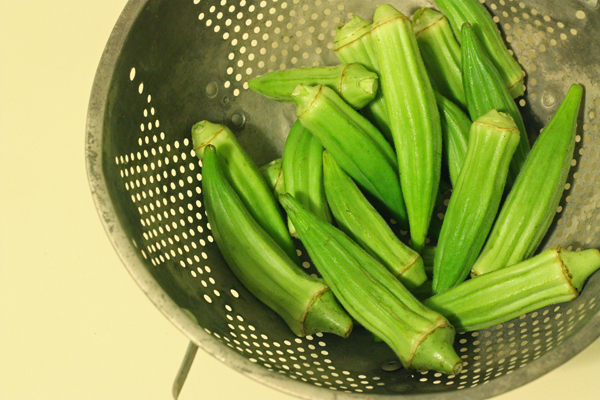 Okra is everywhere here at the peak heat of southern summer. Every season, I look forward to these weird little pods more than almost any other produce, and baskets of them have been overflowing at the market since the middle of June.
And since I'm a grown up (ha) and can buy whatever food I want thank you very much, I eat okra at least a couple of times a week.
YUM.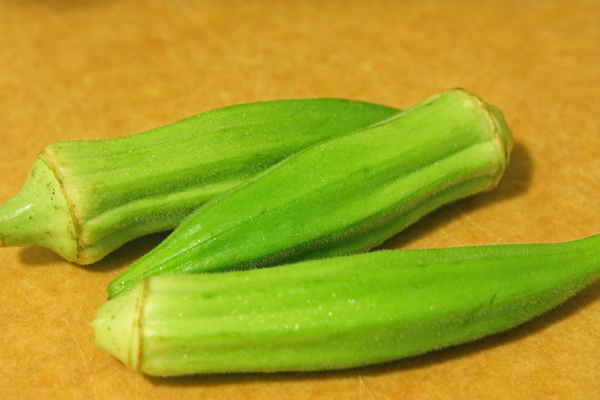 But, though I grew up eating lots okra as summer waned, I know it is probably not a staple vegetable for many of you. Possibly you've had fried okra at a barbecue place, or maybe pickled, maybe even sliced up in gumbo.
And I've tried those. And I've liked them. But this method is, by far, my favorite way to prepare this bizarre little vegetable.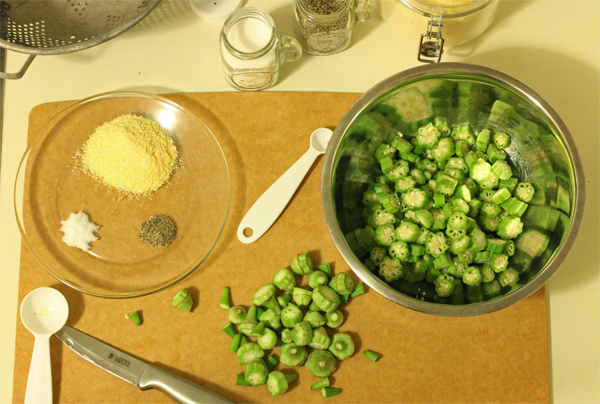 The first time I ordered fried okra from a restaurant, I was perplexed by the batter-encased morsels that tumbled onto my plate. I could barely taste the okra through the golden-fried crust. The "fried okra" I grew up with, and the one I prepare most frequently, is simply seasoned with salt and pepper, lightly tossed with a bit of cornmeal, and sautéed in a tablespoon or two of oil.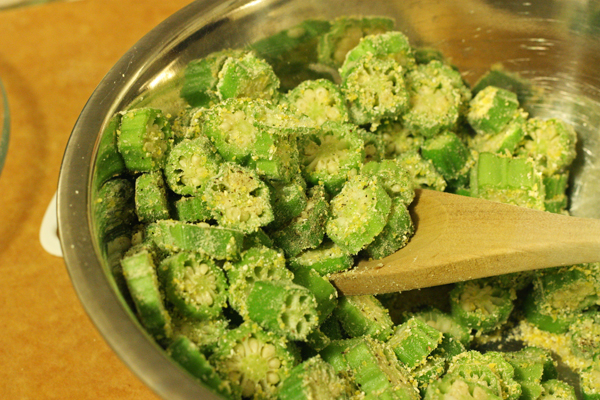 Fresh and green but with a rich earthy flavor and a satisfying crunch, this dish makes an awesome side and an even better late night snack. My mom likes to fork it up with bright red tomatoes, I eat it more like popcorn. Make it yours, and okra may just make it onto your favorites list as well.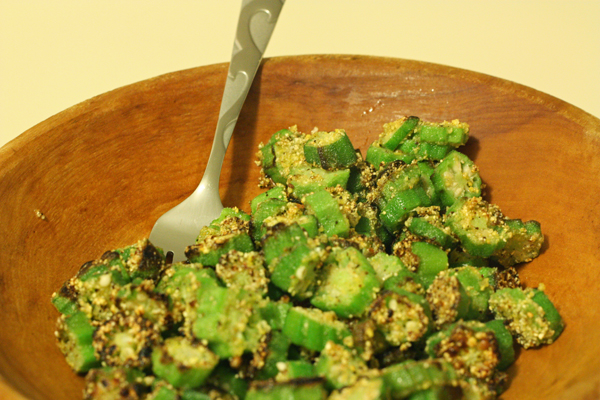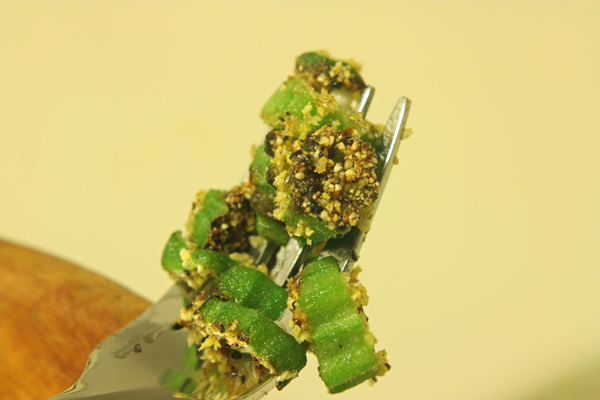 Pan Fried Okra
A finally measured family "recipe" 
1 pint of okra pods
1/4 tsp salt
1/4 tsp black pepper
2 T corn meal
1 T canola oil
Wash okra pods and cut off both the stem and the tip. Slice pod into pieces about 1/3″ thick. In a medium bowl, toss okra with salt and pepper. Add corn meal and toss again.
Heat oil in a small sauté pan over medium heat. Add okra and toss to absorb oil. Sauté okra for 10-12 minutes, stirring occasionally to brown evenly. Remove from heat and let rest for 2-3 minutes. Serve and enjoy the awesomeness.