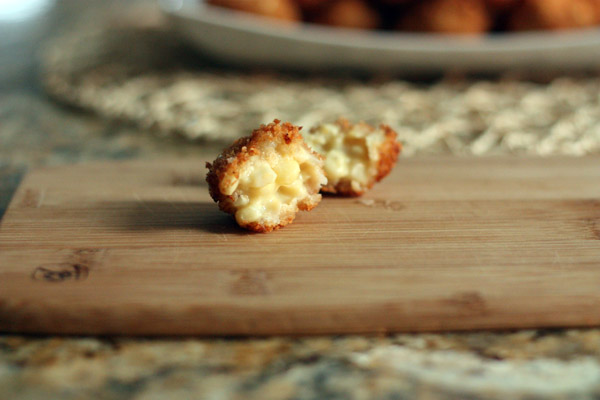 We took a spectacular trip to Oregon the first couple weeks of July. We did the normal vacation things: saw beautiful sites, had outdoor adventures, met new people, and engorged ourselves on all the best food the state had to offer. One delicious meal after another, Oregon pulled out all the stops and left our bellies almost constantly full. On our last night in Portland, we ended up at Montage, a cozy little southern restaurant famous for its mac and cheese and the elaborate aluminum foil animals that enclosed their leftovers.
Their mac and cheese was really good. And the foil animals were amusing. But it was the appetizer that stuck with me: deep-fried gems of creamy corn that we ordered on a whim. I knew immediately I had to re-create them.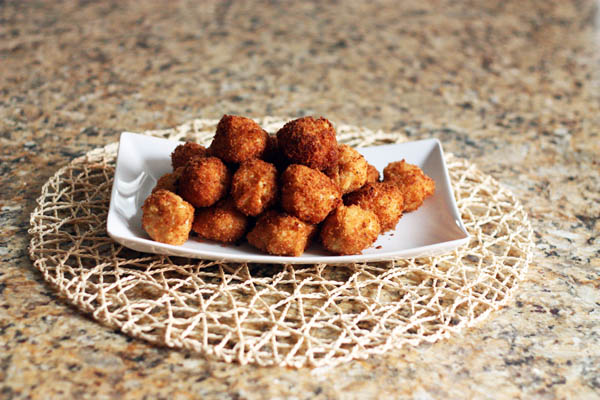 To be honest, I was a little unclear about what a croquette actually was. My experience at Montage, and a previous one at a restaurant in Durham, seemed to suggest that croquettes were deep-fried balls of, well, whatever one might want. Searches for recipes for "corn croquettes" led to surprisingly few results, but I eventually found a recipe with photos that somewhat resembled the ones we'd had in Oregon.