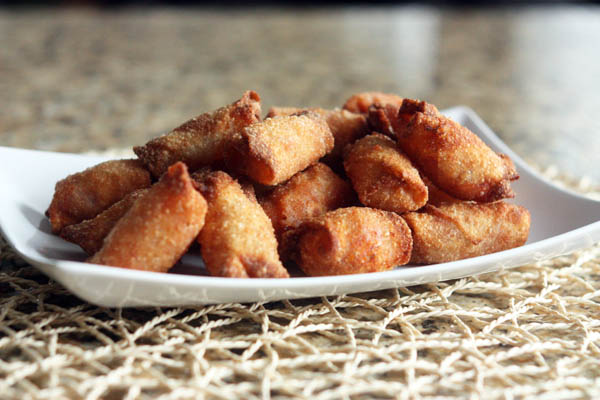 Hey guys! Sorry it's been like, months since I've been here. After a brief website shut down (not a big deal, I fixed it), an October full of autumn festivities and adventures, a November featuring major events at my job, a contract birthday cake, and two Thanksgivings, a December just being its normal insane self, and a January long hours, cold-weather-crankiness, and holiday recuperation, it's finally time: climbing around my kitchen with a camera and sharing tasty treats with you is finally back at the top of my list. No hard feelings, k? Or if you have them, can I fix them with pizza rolls?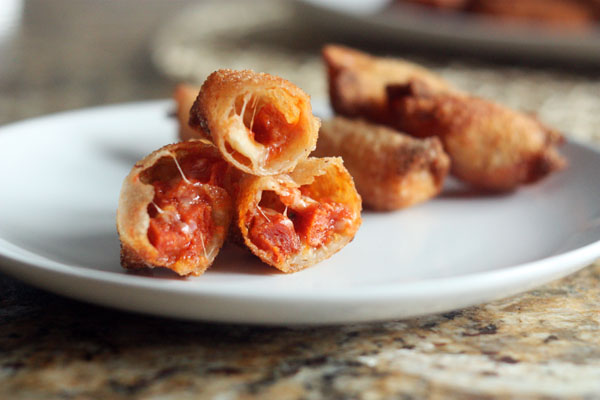 The answer should be YES. I felt for years that pizza rolls were just one of those things that could only be purchased in the freezer section, compliments of food scientists and packaging specialists. But no! You can make your own, and I daresay they are even better than their freezer-burned counterparts. For one thing, you can know exactly what's inside and make that choice yourself.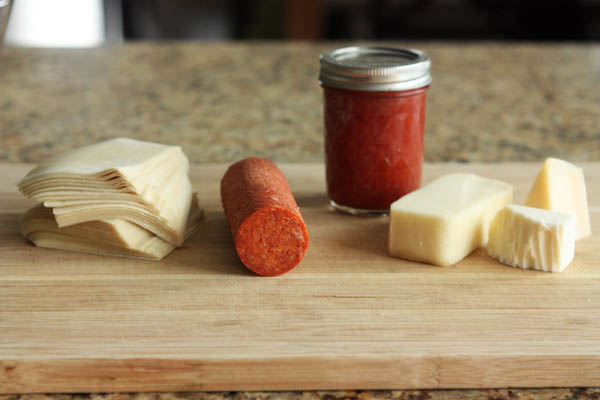 For this, my first foray into homemade pizza roll-dom, I stuck with the basics: pepperoni, zesty red pizza sauce, and the three cheeses I put on all my pizzas all the time always: mozzarella, parmesan, and asiago.