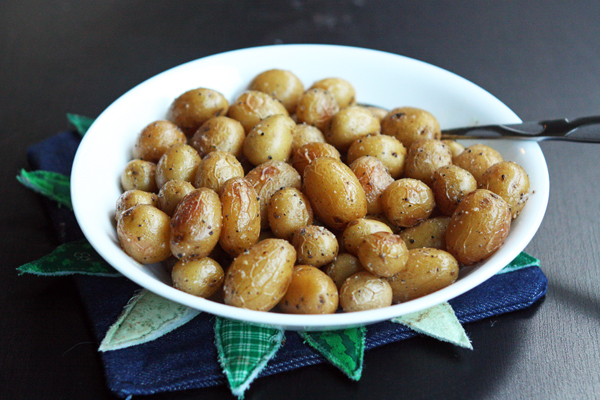 For most people in the US of A, myself included, french fries are the primary way that we consume potatoes. Sure, we eat mashed potatoes at Thanksgiving and heaped atop shepherd's pies, and certainly a fair number of potatoes turn into potato chips. But mostly, we eat fries. I even figured out how to make my own a few months ago, and boy oh boy are they delicious.
But I'd like to propose that we overthrow King French Fry from its mighty throne over potatoes everywhere. I don't want to kick 'em out, just bring them back down on an equal plane with other potatoes.
And in the vacuum, let's make THESE instead.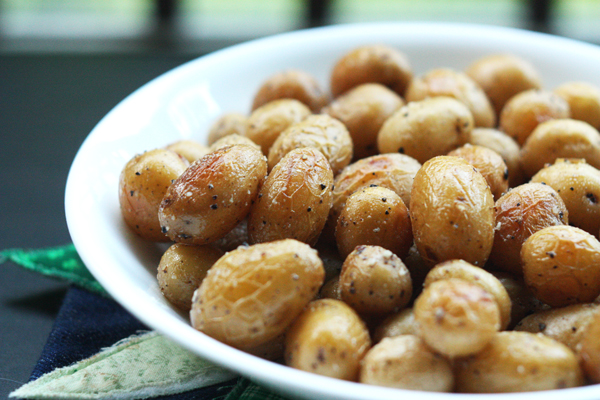 Despite the fact that I grew up enjoying new potatoes from my grandparents' garden every summer, I had never once before this spring considered buying a batch of teeny little potatoes to make at home. My dad was in town to visit so I decided to try out a recipe I'd been eying in the beautiful Smitten Kitchen Cookbook. The author herself (eeeee! I met her!) said that her Flat Roasted Chicken with Tiny Potatoes seems to be one of the more popular among her readers, so with an excellent excuse like company in the house, I gave it a shot. The chicken was delicious, but it was the potatoes that stole my heart.