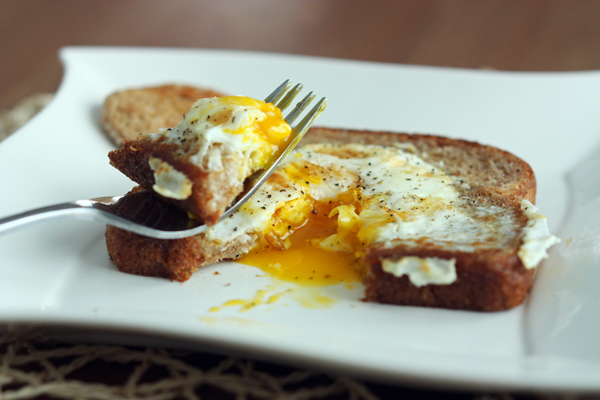 It's entirely possible that I'm the last person to arrive at this party, but these days I find I really, really like soft-cooked eggs. Growing up I thought I only liked scrambled eggs, hard-boiled eggs, and deviled eggs (who doesn't?) but recently, I've discovered the pleasure of the slightly runny yolk.
And THIS, it turns out, is the best way I've found to enjoy it. I feel a little generous even calling this a recipe because it's SO quick, SO easy, and amazingly, deliciously good.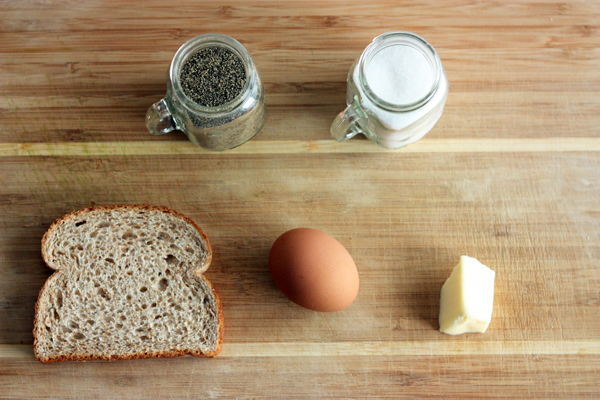 I've seen this recipe with a number of different names. Egg in a Hole, Frog in a Hole, Egg in the Middle… but the principle remains the same. You take a piece of bread. And you punch a hole in it. And then you put an egg in the middle and cook. Simple!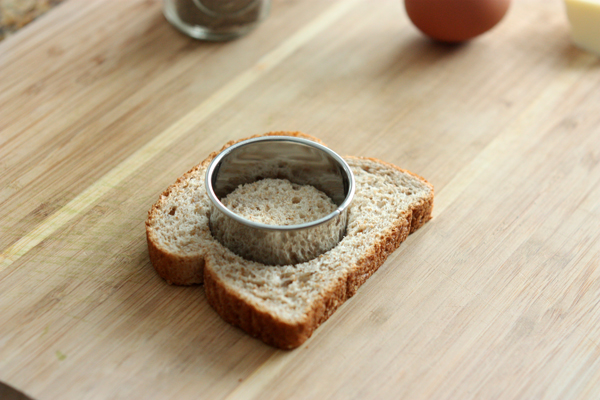 I like using a round cookie cutter for this, but you could get cutesy and use a heart, a square, or whatever shape you want. The important thing is to not make it too small. Trust me, if there isn't enough hole, the egg will just overflow and not cook and you won't be able to flip it and all will be ugly for your breakfast.