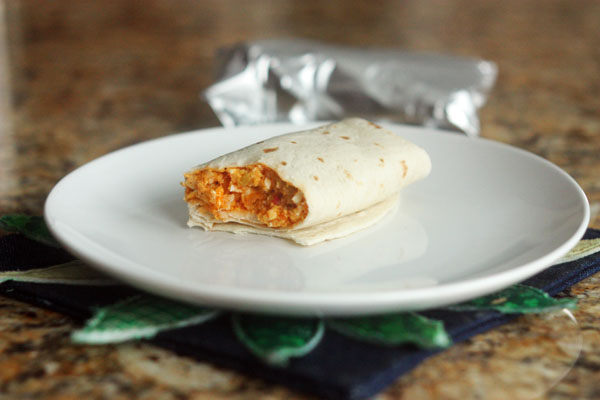 When I moved to Columbus last January, Brad and I encountered a major first: we began working on the same schedule. With my former life in theatre and Brad's many years of graduate and then law school, we always operated on schedules that left us with very few hours that we were both at home. But now, both working very regularly-scheduled jobs close enough that we actually carpool, we suddenly found ourselves facing a dilemma: who has to get up first?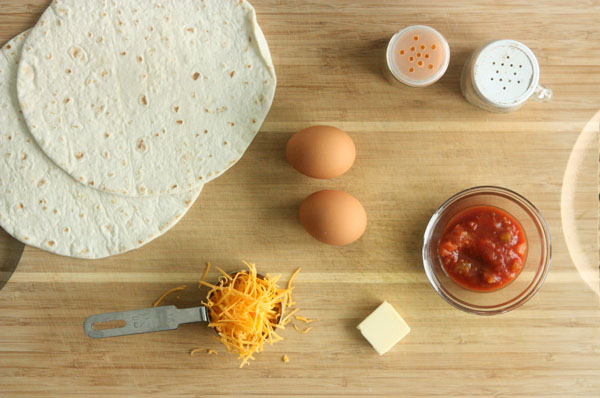 For lots of reasons, I was the lucky winner to set my clock earlier and use the shower first. I like to pack my lunch in the morning, I blow-dry my hair, I could daudle around a bit. And one day, for a treat, I made us a hot, freshly-cooked breakfast. It wasn't a major affair: there were no biscuits, no gravy, no French toast or quiches. But it was hot, it was savory, and it was DELICIOUS.
It was this breakfast burrito. Don't be afraid! These take about 10 minutes to make, start to finish, and they take fairly basic ingredients. Sure, you can gussy up a breakfast burrito with sausage, bacon, peppers and onions, all kinds of things: but the basics are utterly delightful and allow for quick, weekday breakfasting.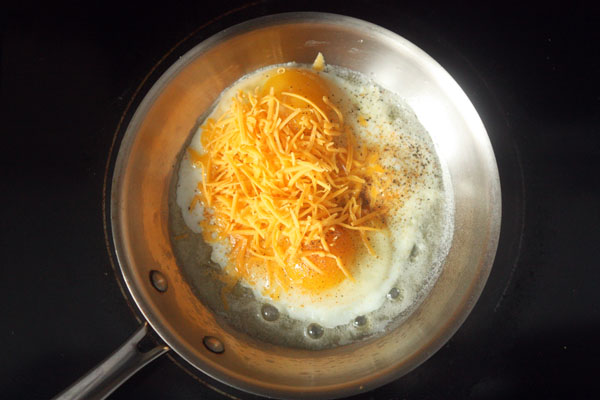 Read on »