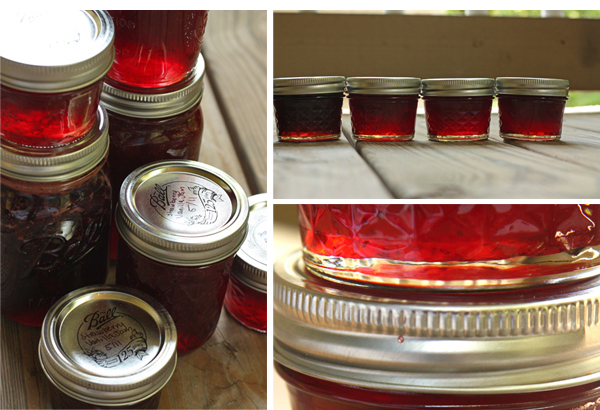 The berries have been picked, sliced, sugared, and cooked. Each jar has announced with a satisfying little pop! of the lid that it is sealed and ready to be stored until it is opened, its contents slathered onto someone's breakfast. Maybe mine, maybe yours.
The final step in my eight-flavor experiment in strawberry jam (who knew there was so much variety?) was definitely the most relaxing: the tasting! Sampling each variety was hugely important, you see. I mean, how else could I tell you which ones worked and which ones didn't? Trust me, there was no other reason to open so many jars of jam at one time.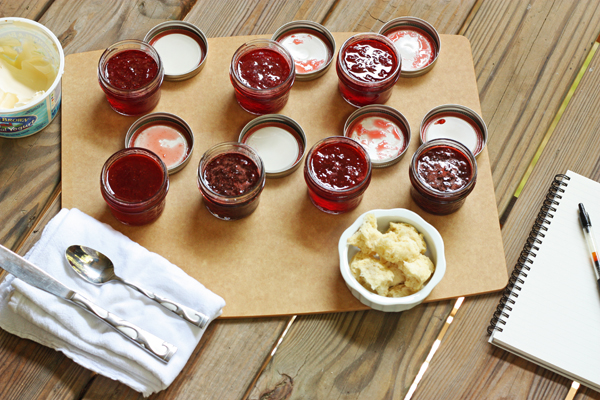 I made a date of it. Made some biscuits, sat on the balcony, even grabbed a notepad to record my initial reactions to each jar. It was fancy. I may or may not have pretended I was a snooty judge on a Food Network show.