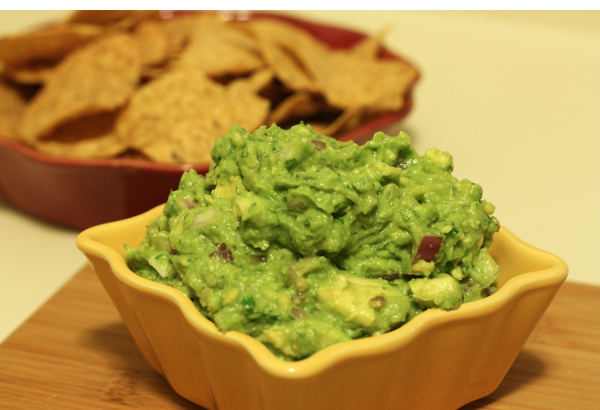 I find the phrase "holy guacamole" somewhat misleading. Holy things are revered. They are viewed from afar. They are stored in stone cathedrals and world museums.
They are never scooped onto chips, dolloped onto quesadillas, or spooned directly out of the bowl.
By these guidelines, this is decidedly unholy guacamole.
Cinco de Mayo was as good of an excuse as any to buy avocados and make my favorite electric-green dip. I generally try to limit my produce purchases to those grown locally, but the convergence of both a holiday AND a dinner invitation were enough to merit an exception.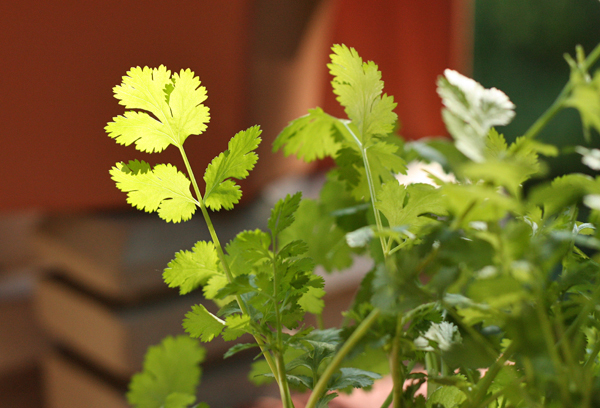 The cilantro on the porch, however, was ready to harvest! After researching HOW to harvest cilantro without killing the plant and preventing future growth, I went to the balcony armed with scissors and a bowl and voila! Really fresh cilantro!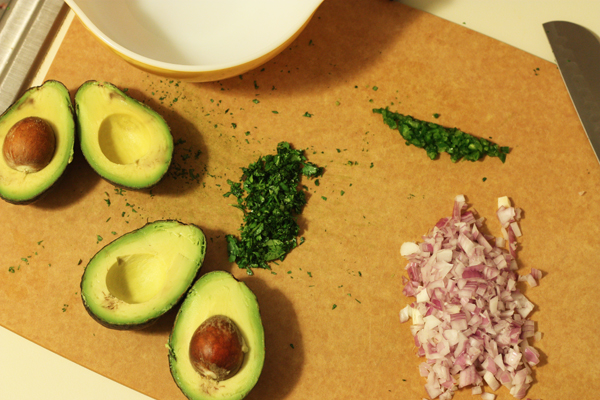 Guacamole is one of those things that can be prepared "perfectly" in a million different ways. Some guacs are smooth and creamy, some are chunky and spicy, some have tomatoes, some don't. Personally, I'm in the no tomato camp. If I want tomatoes, I'll eat salsa from the other dip bowl, thank you very much.