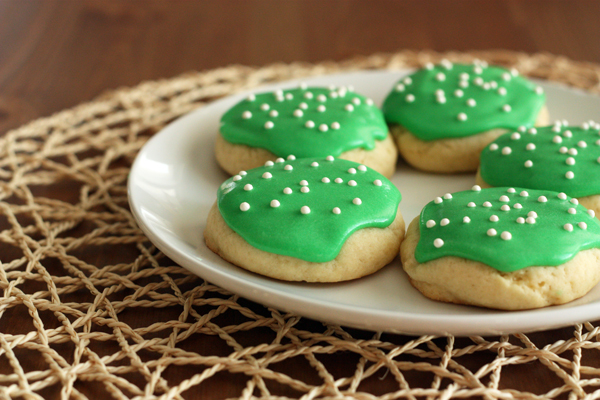 As someone who bakes rather a lot of cake, it might surprise you to know that I actually don't bake many cookies. If you invite me to a dinner party, you're more likely to answer the door to find me carrying a teetering stack of tender cake layers, smeared with berries and whipped cream, than a plate of half a dozen cookies. Well, I should clarify: I make a LOT of chocolate chip cookies, as it is Brad's favorite and one recipe that I could likely make in my sleep. No, I haven't posted that recipe here yet, but I promise I'll remedy that situation soon.
In the meantime, though, I desperately want to talk about this cookie.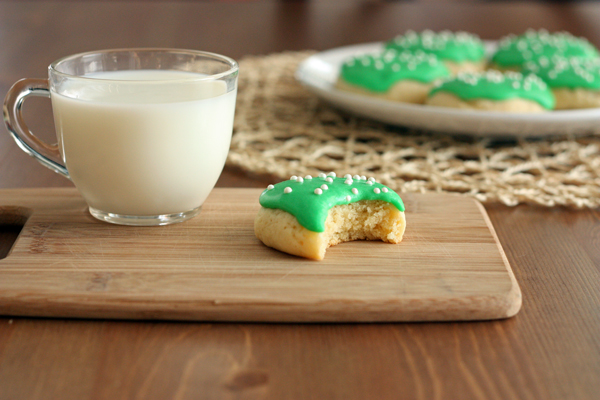 If you've ever enjoyed one of those Lofthouse cookies, or the grocery-store knock-offs, this recipe is for you. Not only are these cookies SHOCKINGLY easy to make, but they are soft and fluffy and flavorful and cute and everything you want them to be without the weird sugar-y aftertaste of their inspiration.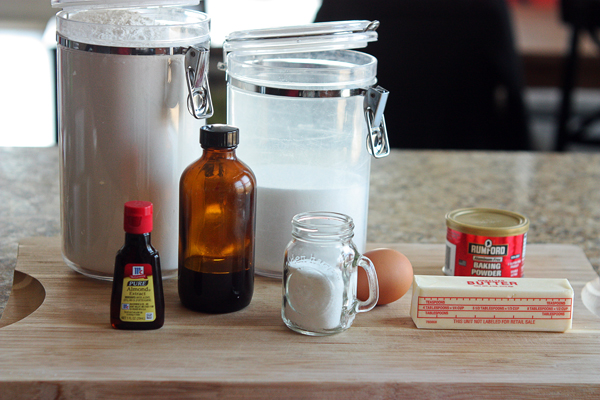 We start with a pretty basic array of ingredients. Flour, baking powder, and salt combine to form the dry set, butter and sugar cream together to form the base, and egg, vanilla, and just a bit of almond extract wrap it all up.