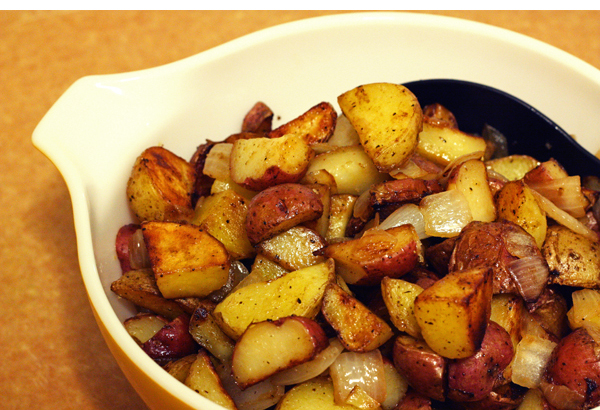 Last week was one of those weeks.
Those weeks where you have approximately enough energy to get to work, get home, and go to bed. Those weeks when you develop a vicious summer cold and have five (five!) high school graduations to house manage.
Those weeks where the most exciting thing you cook is a pot of spaghetti, which is then scooped hastily into a lidded dish to give the illusion of a balanced lunch.
Do you have those weeks?
Fortunately, this lack of energy didn't fully hit until after my parents headed home from their visit to North Carolina. And you know what having company means? Breakfast! And not just my normal dish of yogurt. We're talkin' hot, homecooked, fills-you-up-until-dinner breakfast.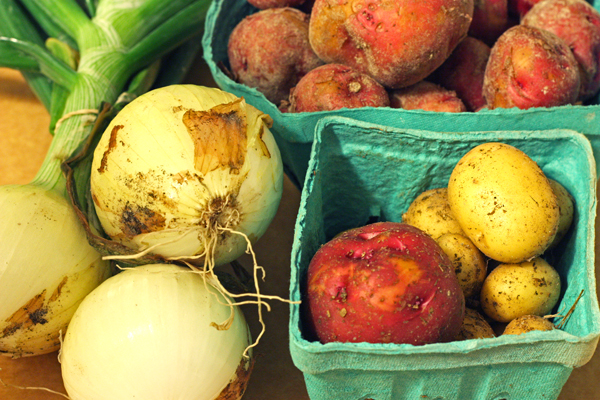 Baking potatoes are fine and dandy, but the first new potatoes to find themselves suddenly exposed to the sunlight in a shovelful of soil are some of the most fleeting treasures of a summer harvest. Tender, moist, and thin-skinned, new potatoes coupled with a maturing spring onion make for one awesome breakfast.