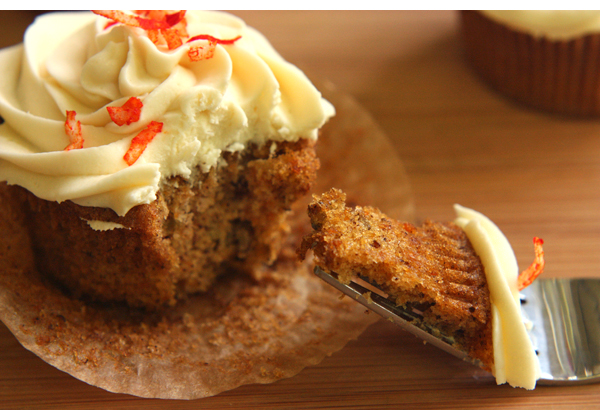 I'm not exactly sure when I made the transition from thinking I hated carrot cake to eyeballing it with lust at bakeries. It seems to be one of those desserts with distinct factions: the lovers, the haters, and the folks who are mostly there for the cream cheese icing. I was somewhere in between those last two.
But whatever triggered this change in taste has permanently embedded carrot cake on my list of desserts to make whenever carrots find their way into my fridge.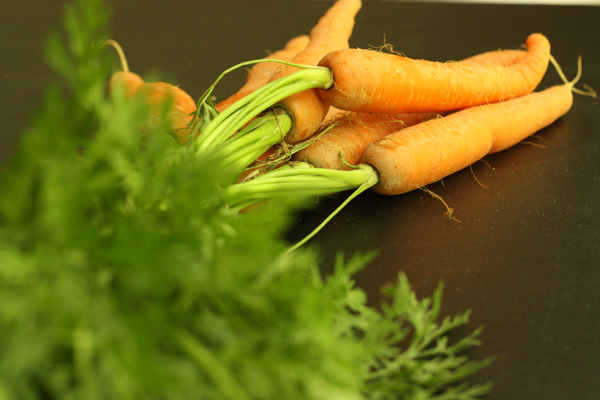 For some reason I've always strongly associated carrots with fall harvests, not spring ones. Perhaps it's because they are orange and fit oh so nicely into the autumn palette. I'll be honest, there are lots of "when food grows" ideas that I've had to re-address after moving here. We arrived last August, and I kept waiting… and waiting… and waiting for carrots, storage onions, and potatoes to appear. A couple of vendors had carrots for about two weeks in early November, but that was it.
Recently, however, tables at the market have buckled under the weight of carrots so fresh the dirt still clings to them.
There are SO many recipes for carrot cake out there. Some with pineapple, some have apple sauce, some with a wide range of semi-exotic spices. I decided to try a family favorite from one of my dad's cousins. It's simple, but according to my mom it's "soooooooo good!" Direct quote.