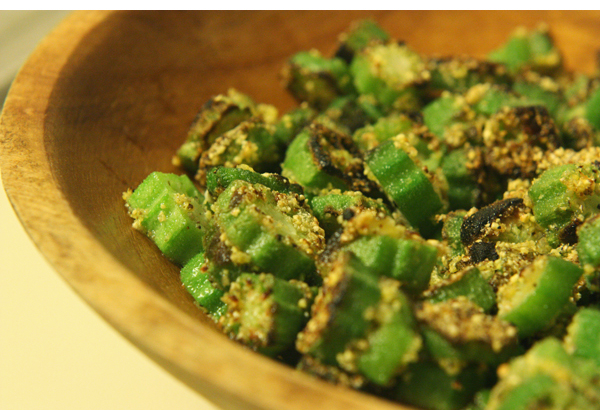 As a kid, okra fresh from my grandparents' garden heralded the end of summer. Shopping for school clothes, first days of school, and a nip in the rapidly cooling autumn air.
That is soooo not the case in North Carolina.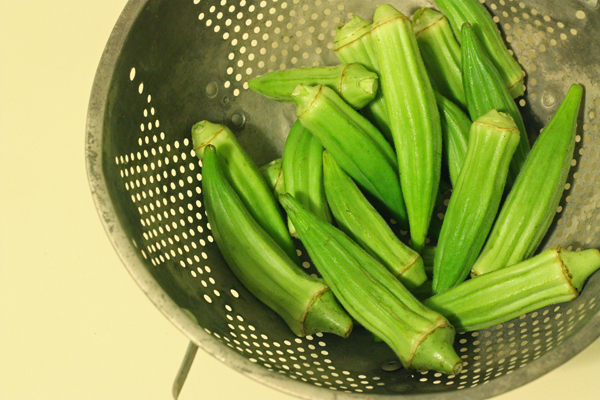 Okra is everywhere here at the peak heat of southern summer. Every season, I look forward to these weird little pods more than almost any other produce, and baskets of them have been overflowing at the market since the middle of June.
And since I'm a grown up (ha) and can buy whatever food I want thank you very much, I eat okra at least a couple of times a week.
YUM.