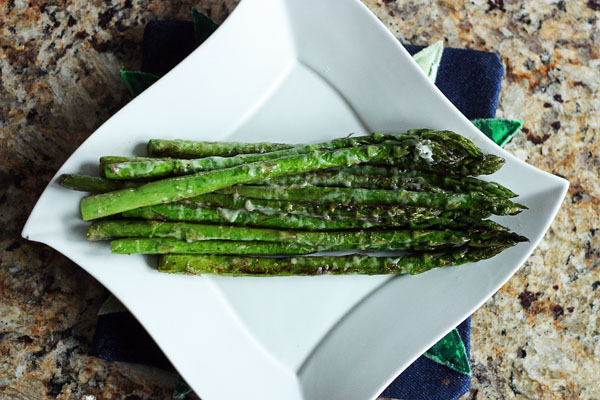 After such a long and unpleasant winter, I've been really, really savoring the return of warm weather. The twiggy trees outside our apartment are now lush with foliage, the sun is up when we awake and its light lingers in the sky long after we've arrived home from work, and laundry goes so much faster since sweaters and jeans have been replaced by tank tops and light, swishy skirts. 'Tis the season of sunglasses and short haircuts and flip flops and farmer tans (the only kind of tan I get, thank you).
But above all else, 'tis the season of local produce, each week appearing in more abundance and variety at farmers markets around the city. And though leafy greens tend to be the very first fresh items available, the truest harbinger of the coming summer bounty is the mighty asparagus spear.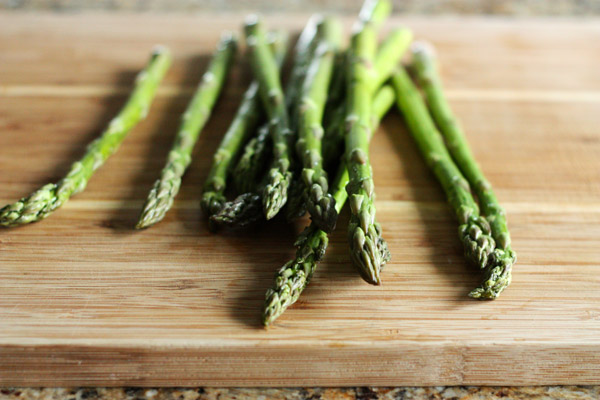 These tender shoots are the rock stars on the local produce stage, producing a short-lived but iconic album every year to their adoring fans. For a brief moment, there is a glut of asparagus, piled high on market tables for eager customers to sort through, seeking the perfect stems. And then, just as suddenly, the harvest is over. This year, during these short lovely weeks of asparagus, I stumbled across this simple recipe that has quickly become my favorite.