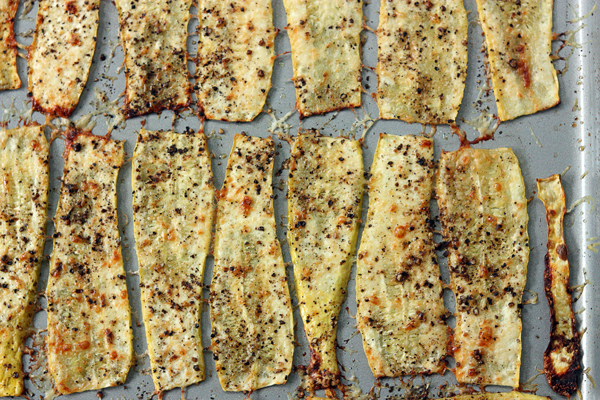 Summer produce is just the best, isn't it? Each week, I have to hem and haw and force myself not to buy everything I lay my eyes on. It's so easy to literally have my eyes bigger than my stomach… or my weekly menu.
But squash is something I buy every week when it's in season. Sometimes zucchini, sometimes yellow squash, mostly both. And most summer meals in our house, coincidentally, contain these delicious and prolific veggies, so I try to mix it up and try new methods to cook them. This one is one of my new favorites.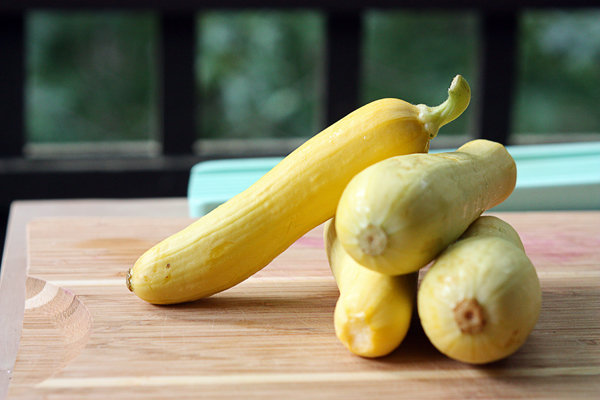 Adding a bit of parmesan and pepper to thin strips of squash turns them into long, skinny chips of a sort. To help with that long and skinniness, I use a mandoline, a tool that I resisted for years (why not just use a knife) but now adooooooooore.