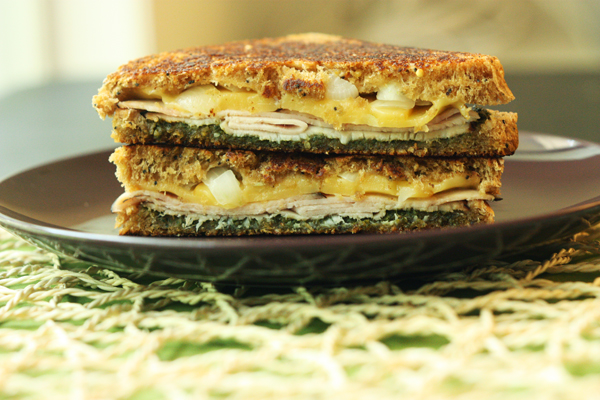 I feel just a teensy bit ridiculous about this post.
This post is about a sandwich I made.
Not a pretty dessert, not an elaborate entree: a sandwich.
But this is real life and sometimes in real life, I need a sandwich. And since this one was phenomenally good, I thought you might need this sandwich also.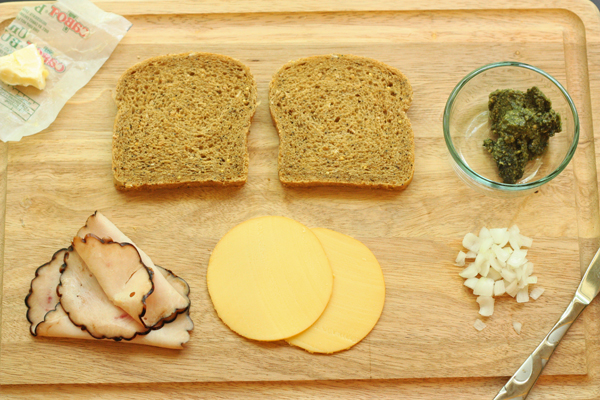 This sandwich is inspired by one I enjoyed on a recent trip to a small town in the rolling mountains of Western North Carolina. My friend Abbe and I each ordered a turkey-gouda panini, which was literally just turkey and gouda – a tasty combo on its own – but we both agreed that it might be even better with… something. We just weren't sure what.