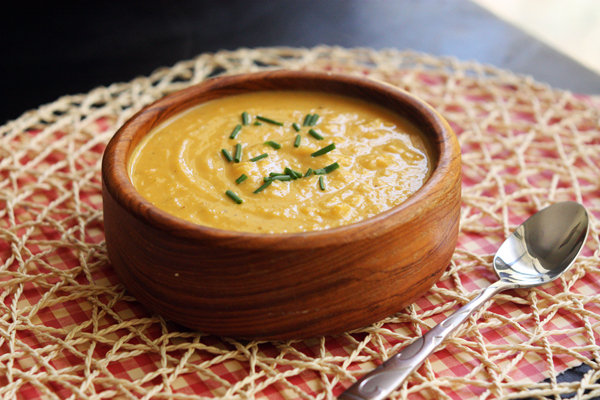 I've talked rather a lot in the last few months about the wedding in early October for which I traveled across the continent, stood up as a bridesmaid, and baked the groom's cake & wedding cake. What I haven't talked quite so much about is the wedding I attended the week after as, quite blissfully, simply a guest.
Just a few short days after I returned from my whirlwind week in Colorado, Brad and I headed north to Washington DC for wedding #2. Though we stayed in the city with a friend who was also on the guest list, the ceremony itself was about an hour outside the city at a quaint little vineyard nestled in the rolling hills of Northern Virginia. It was a beautiful, clear evening, though the chill of autumn had definitely arrived. And while the wedding party raced against the sun to capture all their photos, the rest of us took advantage of the occasional & delicious delivery of appetizers throughout the cocktail hour.
Our favorite? Shot glasses full of brilliant orange sweet potato soup. Since we were shamelessly stalking the catering staff for more and subsequently tilting each glass back to drain every last drop, I knew I must try to recreate it at home.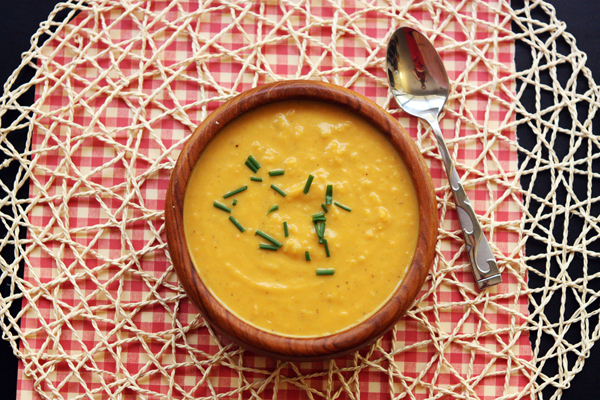 This soup is another super-thick, veggie-packed, warm and filling delight. Its the latest installment of my recent obsession with soups (I've made no less than five large batches of soup this fall) and it's certainly one I'll make again. It begins, of course, with sweet potatoes, and is supported by a smattering of other vegetables.