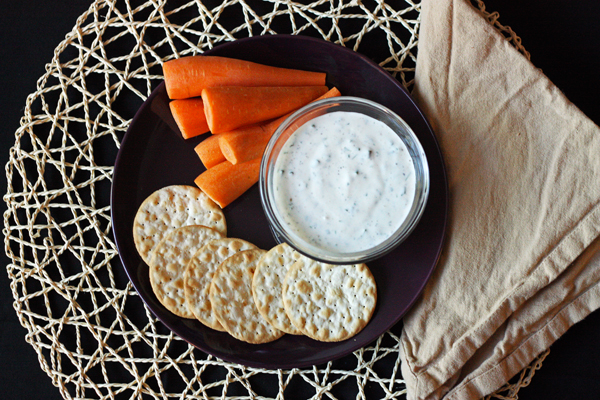 Raaaaaaaanch dressing!
Is there nothing it can't improve?
Obviously a delicious dip, for veggies, chicken wings, chips, crackers, french fries, pizza (?)… but ranch is also a tasty mix in for mashed potatoes or even pasta, an excellent salad dressing, and of course, a pizza topping. I have no idea if its popularity extends to other continents, but in the USA, ranch dressing is king.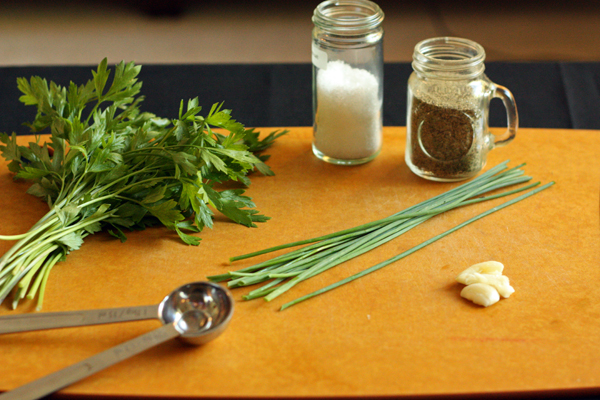 Now I know that most people probably have a favorite brand (or brands) of ranch. For many of us, this might be the one we had in elementary school but don't know the name to. There's a gazillion varieties in the grocery store. I have on occasion, in an effort to expand my ranch dressing horizons, tried branching out and away from the Kraft and Hidden Valley I grew up with. Sometimes, these are successful ventures, and sometimes, they are gross.
This week I ventured VERY far and tried my hand at homemade ranch. I've always been curious about doing so, but honestly, it's difficult to justify buying a quart of buttermilk when all I need is half a cup. This weekend, however, I had the fateful alignment of both buttermilk AND sour cream in my fridge for other projects, and with fresh parsley and chives in season, the time was ripe.