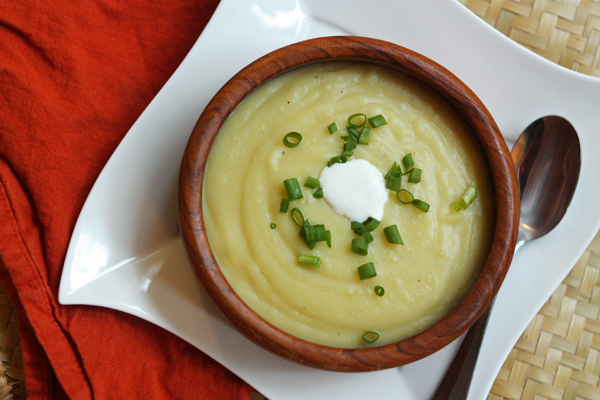 Happy December, friends! I feel like the super-late date of Thanksgiving has caused December to sneak up on me even more rapidly than usual. For me, December usually equates to a significant uptick in baking, candy-making, and gift-crafting that keeps me in the kitchen late into the night breaking up toffee and tying ribbon around pretty little boxes of mulling spices before packing them gently in bubble wrap and shipping them to friends and family across the continent.
And as much as I might like to convince myself that I can survive on party mix, mini cheesecakes, and pomegranate salsa, I work really hard to make sure I also have some real food in my fridge to sustain me. Something, warm, easy to prepare after late nights of baking, and filling enough to get through the busy days. To keep cooking to a minimum, I often turn to soups.
I had a bit of a soup explosion last fall and posted A LOT of them on the site: Butternut Squash Soup, my Favorite Chili, Sweet Potato Soup, Colorado Cape Cod Chowder, and more. This year I've been repeating many of those soups, but I did discover a simple potato leek soup recipe that I HAD to share with you.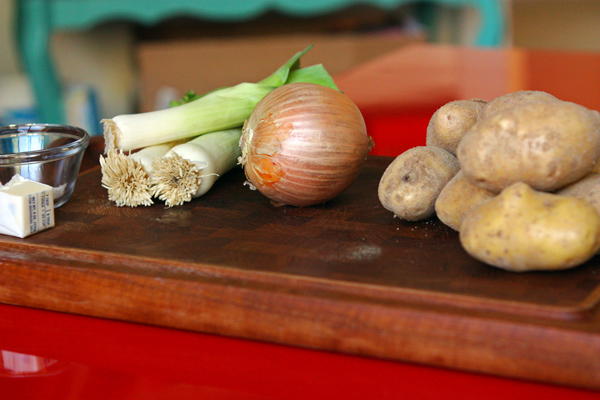 Like so many soups, this one has fairly humble components: potatoes, leeks, and an onion make up the base, and a little butter, salt, pepper, and cream bring it all together.