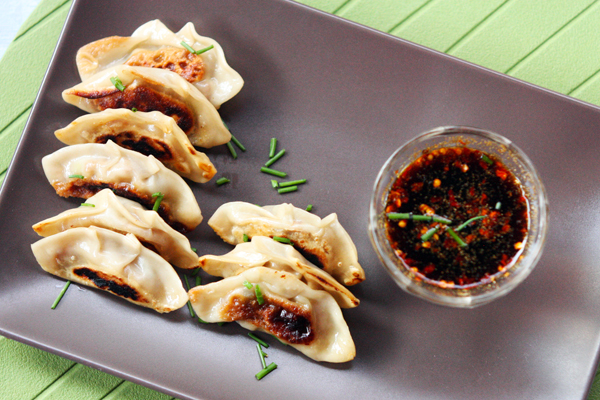 I told you on Thursday, when I posted this Ginger Apple Chutney, that I would have a recipe utilizing it that would blow your dang socks off. This, my friends, is it.
I must be honest: until about one year ago, I never so much as ordered potstickers or Chinese dumplings as take-out. I thought they looked, frankly, kind of gross. So sad and pekid compared to the seemingly superior fried wontons farther down the menu.
Oh, how times have changed.
Suddenly, I've become obsessed with these tiny pouches of savory filling. I order them whenever I find them on a menu and often abandon any pretense of planning to order an entree, simply doubling up on potstickers. As someone who loves ravioli, finger food, and anything dippable, I really can't say why it took me 25 years to see the salty, potsticker-y light.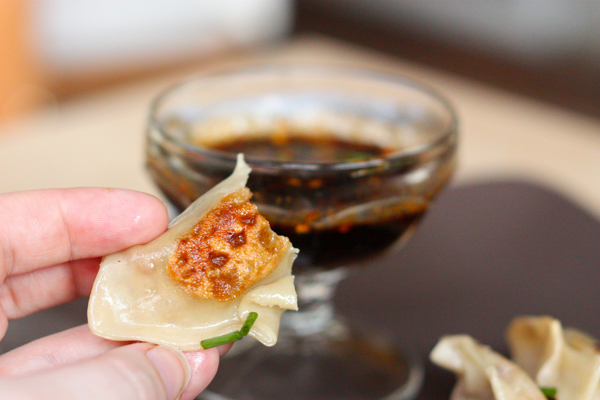 And what better way to truly embrace the potsticker than to make them from scratch? Having found this fantastic recipe for filling, I also wanted to try my hand at making homemade wonton/potsticker wrappers. That's just sort of what I do here.
While it is a bit time-consuming and I totally understand if you want to buy yours from the store, I urge you to try it at least once from scratch, especially if you have a pasta crank. These homemade wrappers are soft, not at all rubbery, and can be made in any size that you want (though I found a 3-inch diameter to be absolutely perfect).
Like most doughs, homemade wonton wrappers start with a sifter full of flour, some warm water, and a fork.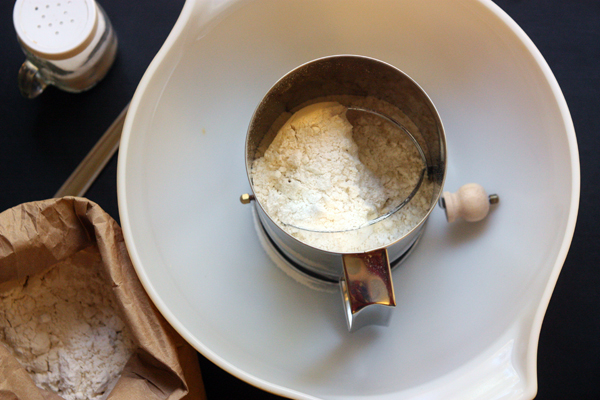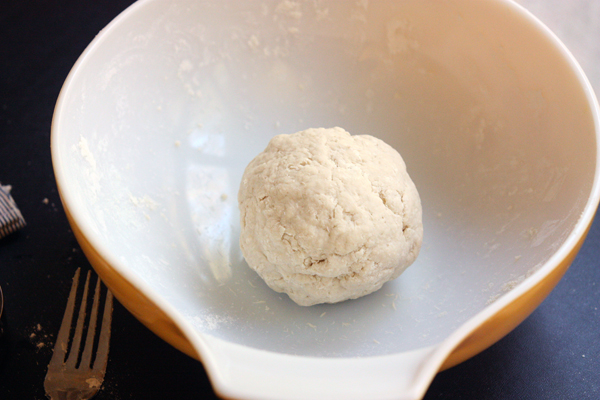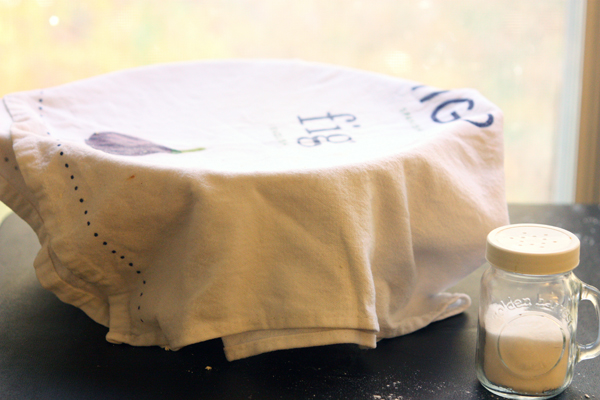 Once the dough is mixed, barely pliable due to its low moisture content, it needs to sit for a while. Just cover the bowl with a damp cloth so the little moisture that IS in this dough doesn't escape.