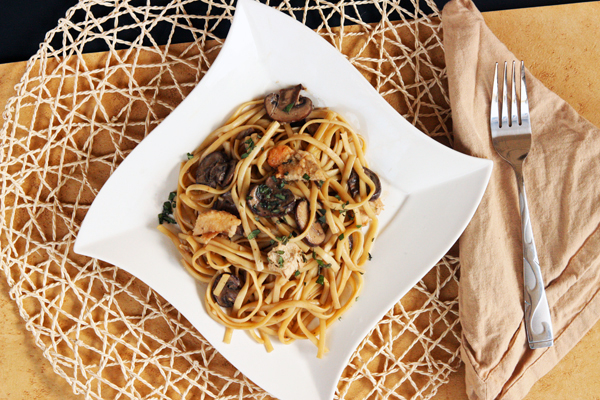 I've grown tired, lately, of regular pasta sauce. Not of pasta, mind you. I crave that all the time. But these days, every time I sit down to make or order a pasta dish, I try to find something that is not marinara or alfredo.
While traipsing about the internet, I ran across a recipe for chicken marsala, which I've eaten at restaurants but never cooked myself. The thick, tangy brown sauce, full of mushrooms and drizzled over chicken, looked wonderfully decadent, and I started wondering how it would taste on pasta. It seemed it might be just the breath of fresh pasta-sauce-air that I was looking for.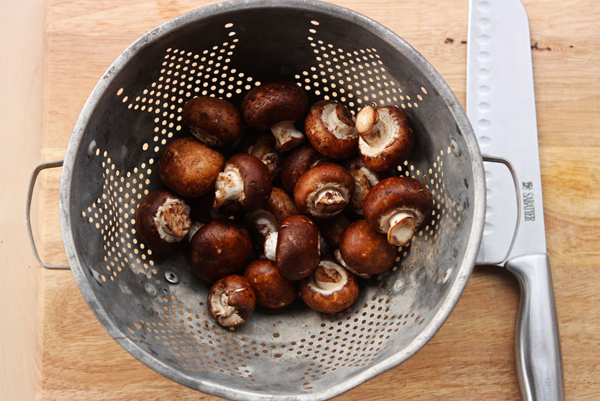 For those of you out there who love chicken marsala, you won't be surprised to hear that this dish starts with a large pile of mushrooms. You can use any variety you like, but I love using creminis. Even though they ultimately get drowned in brown sauce, they're just so dang pretty when you clean and chop them up, aren't they?
And the other half of chicken marsala? The chicken, of course! Chicken breasts are sliced in half to create thin, fast-cooking filets. I dredged mine in a mixture of flour and parmesan cheese to create a golden-brown, slightly crunchy coating.