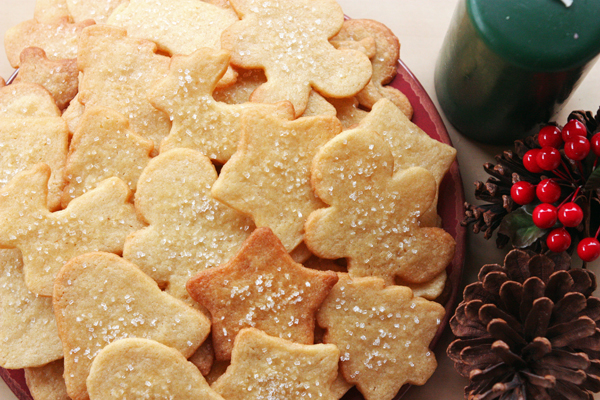 I've got cookies on the brain today. And in the fridge, actually. Today my sister and I are baking the sparkly, classic sugar cookies we've been baking (and eating) every Christmas for most of our lives. Each year seems to have its own theme though. There was the year of 1000 fish when we found a tiny fish-shaped cookie cutter in our eclectic mix of shapes. And the year of multi-cultural gingerbread people. And one year when I believe we used the smallest cookie cutters we could find to create a gazillion bite-sized stars, trees, and bells.
I'll always love my mom's classic sugar cookie recipe. It tastes like tradition and family gatherings and anticipation for what Santa might put under the tree. But I must admit: these cookies, based on a recipe I've been eyeballing for a while, are definitely worth repeating. And while I only make classic sugar cookies at Christmas, these maple-rockin' ones qualify for year-round baking.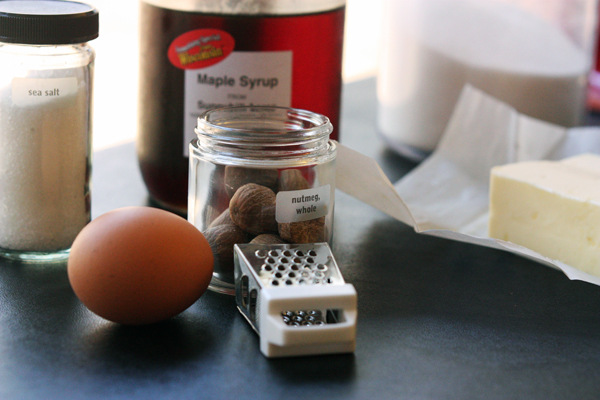 The stars of this little cookie show are maple syrup, nutmeg, and sea salt. I'm not certain I've ever tasted cookies so magical and complex in flavor before. I also added a bit of cinnamon to bring even more seasonal flavor to the mix, but the combination of sweet maple and the occasional punch of salt make each bite a pleasure.