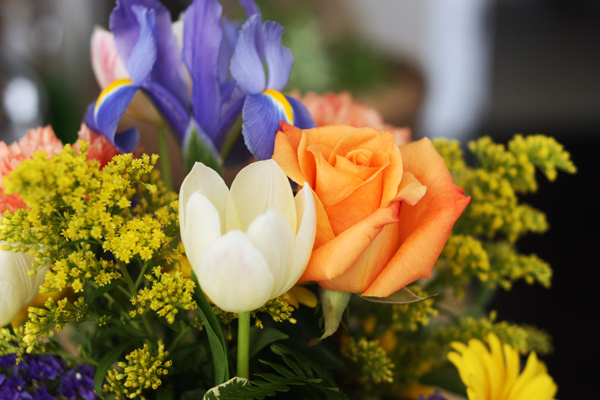 I have enormous respect for the power of marking a year, whether it's a birthday, New Years, an anniversary, or a blogoversary. Anniversaries of any kind give us the chance to stop and think about how we've spent our time in the last revolution around the sun and what we plan to do in the next one. April 22 marked my three-year anniversary of this blog, and it sort of sneaked up on me. It turns out that I haven't logged in to this site in over a month, due primarily to a significant case of writer's block. And photographer's block. And kitcheneer's block.
The truth is I have struggled over the last few months. Despite the fact that I work fewer hours, have more days off, and enjoy a kitchen filled with natural light, I've found myself groaning over the notion of cooking even familiar meals and not in the least bit interested in climbing atop a step stool angling for a shot. The muse that once perched on my shoulder whispering words, recipes, and stories into my eager ears seems to have folded her arms and sealed her lips. I've become increasingly frustrated that I can't seem to get back into the productive rhythm to which I had grown so accustomed in North Carolina and have spent a lot of time trying to figure out why. Did I really manage to pack up everything I owned but forget to bring with me my inspiration, my drive for sharing this locavore's story? Is it still sitting on the counter in my dimly-lit kitchen, or perhaps hiding in the grass next to my ever-fertile community garden plot?
Or did it survive the move after all, frozen but intact despite this deeply unpleasant winter, but is simply too nervous to peek its head out for fear of another frost?