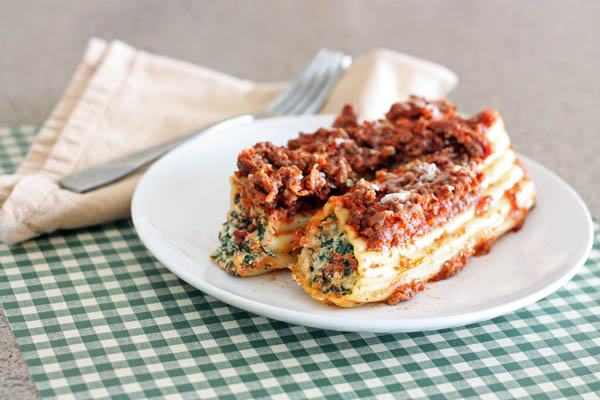 Do you like Italian food? Do you like food that is kind of like lasagne but not exactly like lasagne?
Do you like making a multi-step meal that involves scratch-made sauce and hand-filled pasta?
Do you like leftovers that last for days and only get better with time? Do you like perfectly delightful combinations of pasta, cheese, spinach, and meat sauce?  Do you like noodle tubes filled with magic and topped with awesome?
If you answered yes to any of the above, then this is a recipe for you!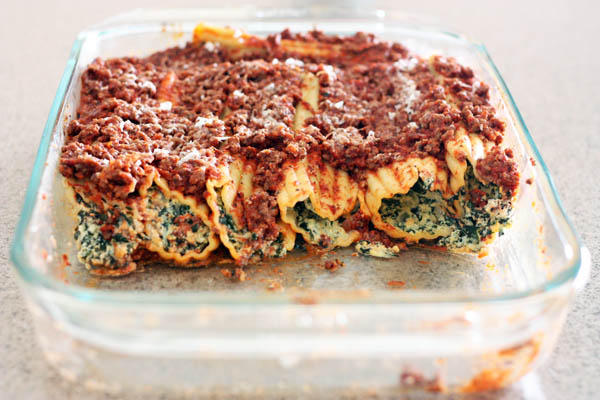 I started making manicotti a couple years ago when I was home for Christmas. My mom, a long-time lasagne maker, decided to mix it up and buy manicotti shells instead for a family dinner. I volunteered to help, and though it was a lengthy process, I genuinely enjoyed stuffing a cheesy, spinach-y goo into the shells. Since then I've tinkered with different recipes, and I finally landed on the right balance. Like, a year ago. But it takes a long time to make already, so I hadn't yet talked myself into taking the time to photograph the process. Not to mention, I keep making it in the winter when I have little evening light for shooting photos, soooooo.
Sorry for the delay!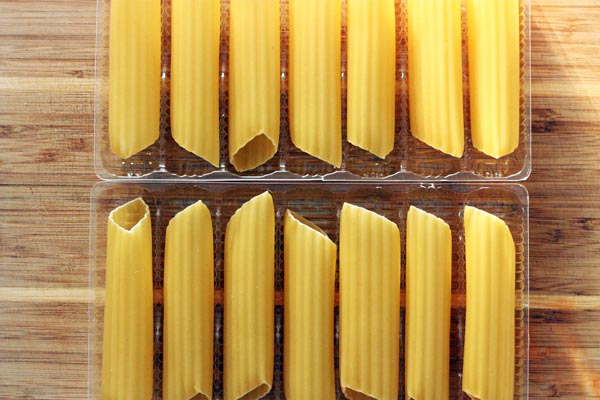 A warning: if you're looking for a quick week-night dinner, this is not the right choice. It could be if you decide to use frozen spinach instead of fresh or pre-made pasta sauce. But where's the fun in that?