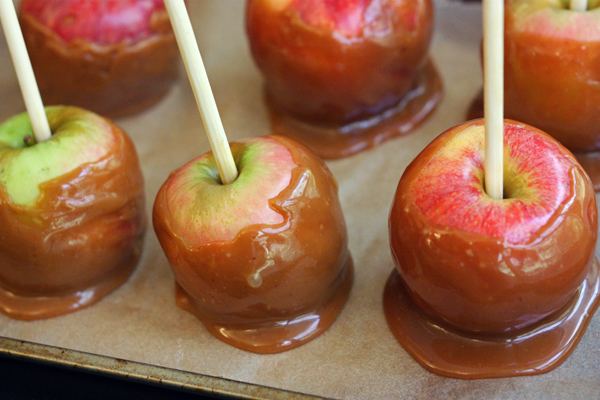 ATTENTION STORES EVERYWHERE:
I love Christmas, I really do. But I'm not ready for it. Not for candy canes and glittery pine cones and red ribbons on the ends of the aisle. I'm not ready for the ghost and goblin decor to be heaped haphazardly on a clearance rack by the checkout while pine boughs and Santa hats flood in from the back room. It's Halloween this week, thank you very much, it's Thanksgiving in a month, and there are several beautiful weeks of autumn between now and then.
And for you big-budget stores, I'm really not ready for jingle bells and dancing elves to adorn your circulars & commercials.
So in defiance of the ever-earlier Christmas season, I offer these treats that scream "Halloween!" loudly enough to drown out the dancing elves, at least for the next few days.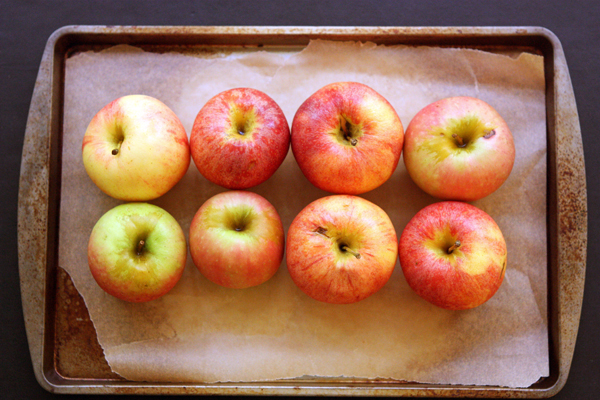 I speak, of course, of caramel apples. It's no wonder this treat is a classic: a tart, crisp apple enrobed in a sheen of chewy honey caramel is one of the greatest joys of fall. These apples are Pink Ladies, my favorite variety, and they hail from this year's annual apple-picking trip, which has become a cornerstone of every fall for me (my little blog is named after it!)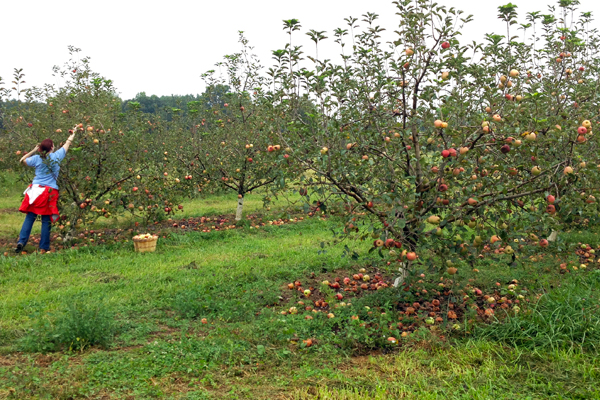 Photo from Monica B.