This Thanksgiving, I'm not cooking Thanksgiving dinner. In fact, I'm not cooking anything. Instead, I'm joining eleven of my family members in Florida for several days in Disneyworld and Universal Studios!
But this is a food blog and food blogs in the United States simply MUST address Thanksgiving. I'm thrilled to say that Sierra (if you don't know her by now, here's a little intro) has volunteered to guest post one of her most precious Thanksgiving recipes! Sadly, I didn't get to eat any of this gorgeous dessert, but I'm anxious to give the recipe a try when I return from the Sunshine State.
I hope you enjoy Sierra's post, and I wish you all a Happy Thanksgiving!
Pumpkin Chiffon Pie, by Sierra H.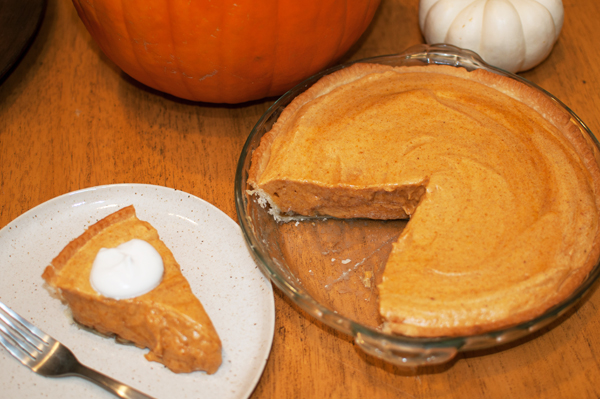 I know we just met, but I'm going to tell you a secret. This is something that I have hidden deep inside for as long as I can remember, and it weighs on my mind every Thanksgiving season.
I hate classic pumpkin pie.
There, I said it. I'll eat it, but I'd almost just as rather eat pumpkin-scented lotions and candles. If you've been following Kristi's chronicle of wedding cake baking, then you'll know that I adore pumpkin, but the hard, dense, often over-sweet classic pumpkin pie just isn't my thing.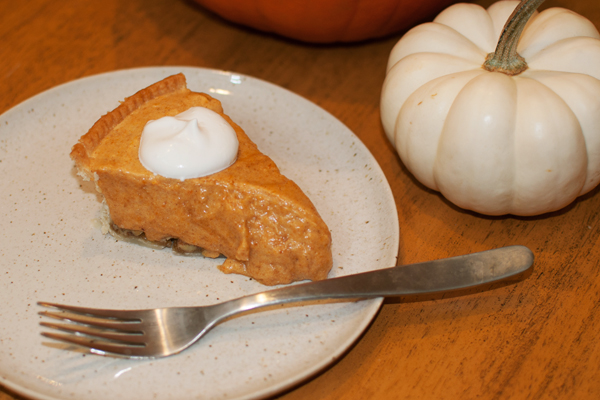 It isn't pumpkin pie's fault. The blame belongs squarely on the shoulders of one lady: Grammy LoLo. My father's mother, Grammy LoLo (you can call her that, too, by the way, everyone does) gave us the tradition of another kind of pumpkin pie: one that is light and airy, pumpkin-filled, and gorgeous light orange with just a teeny bit of pure whipped cream to make it the perfect end to a holiday meal (or a stunning post-Thanksgiving breakfast). In our house, we always just called it The Chiffon, and it had a special place in the Thanksgiving preparatory kitchen, often the day before the real craziness began.