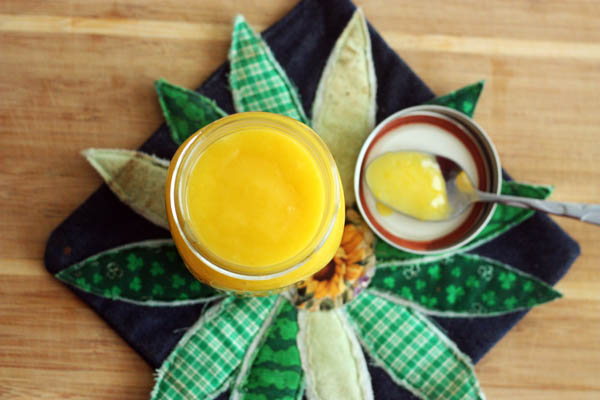 On our brief trip to California a couple weeks ago, I had a few goals: relax, spend a day in Disneyland, and visit a local farmers market to buy come citrus. I am pleased to say that I achieved all of the above. The following weekend I spent the majority of my time in the kitchen getting to know citrus in way I never really have before. Aside from acidifying canned goods, or zesting the occasional lemon cookie, I've never really thought about citrus as an ingredient before. Sure, I've had my fair share of lemonade, orange juice, and grapefruit halves, but when I found myself pondering the best way to use five pounds of lemons, I had no idea where to start.
It only took a few minutes of consulting my favorite cookbooks and cookblogs to see the overwhelming consensus: lemon curd seemed to be square one for entry into the lemon-y baking world.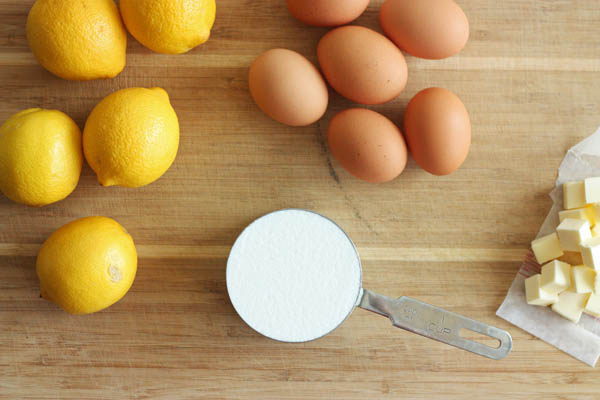 And to be honest, I had NO idea what lemon curd was. I couldn't recall tasting it, though in hindsight I now realize that almost every lemon-y dessert I'd had probably used lemon curd as a base. Lemon curd, it turns out, is the happy marriage of lemons, sugar, butter, and eggs. Somewhere between the consistency of a jam and a pudding, curd can be made with any combination of citrus, though lemon seems to be the most popular.