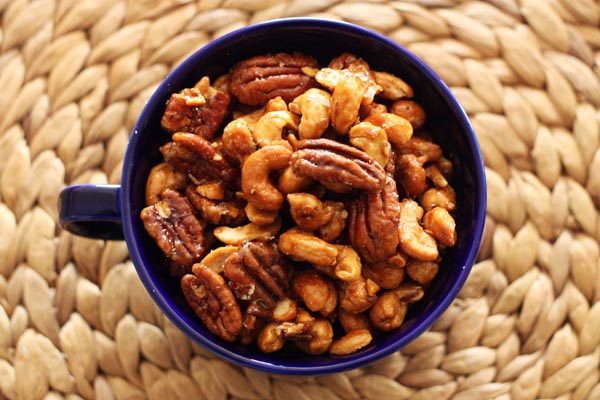 I realize that I'm a few days late for writing a post about an easy party snack that takes very little effort, is tremendously delicious, and is great for sharing since it is HIGHLY addictive and calorie-dense. My bad.
But lucky for us, there are more reasons to celebrate and indulge coming right up. Valentines Day! The Olympics! Saturday!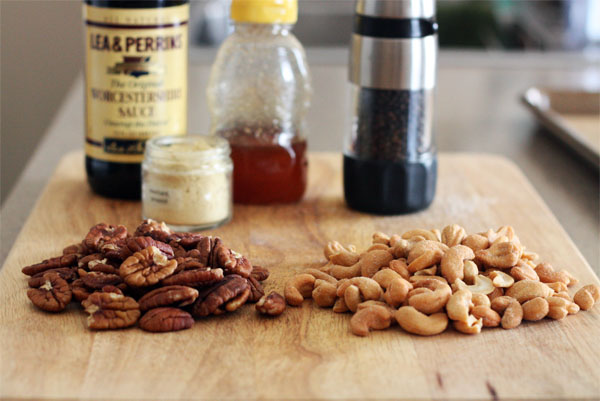 If you don't have a good roasted nut recipe in your arsenal, this is an excellent candidate. I've previously relied quite heavily on these little gems, but I'm glad to now have another that doesn't scream "HOLIDAYS!" quite so loudly. You can use any mix of nuts you like: I had planned to only use cashews and tossed in pecans on a whim, but I now think I like the pecans even more than the cashews.