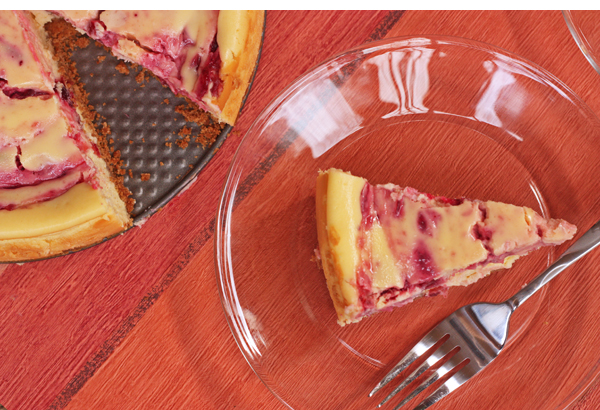 I haven't really addressed the food-elephant in the room of this time of year.
Thanksgiving!
This year, the gathering around our Thanksgiving table was rather small, just little old Brad and me, in fact. But that didn't stop us from preparing a full-scale Thanksgiving feast. There was cornbread stuffing (well, dressing), broccoli casserole, warm cream biscuits, mashed potatoes, a three-legged turkey with no wings, smooth brown gravy, mini pumpkin cream pies…
and cranberry sauce.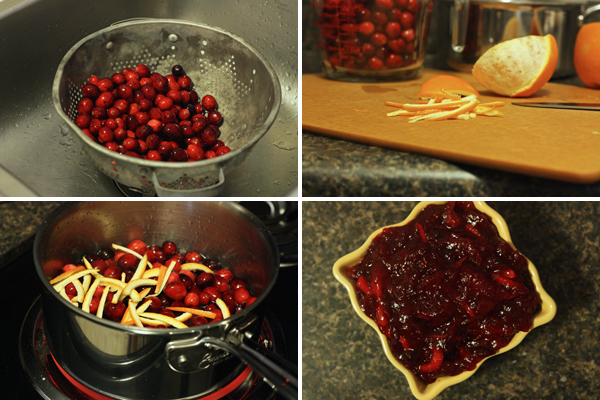 For me, cranberry sauce as a kid was one of two things: a can-shaped block of cranberry plopped on a small serving dish, or my grandma's favorite cranberry salad. I was never a particularly big fan of either. But as usual, Deb over at Smitten Kitchen piqued my curiosity to try a homemade, incredibly simple cranberry sauce, and I doubt I'll ever go back. It's tart and lovely and full of little orange peel surprises all the way through.
Cranberry and orange are two of my favorite holiday flavors, and when combined, they only improve one another. So instead of making a teeny tiny batch for our teeny tiny guest list, I opted for the full batch so that I could play with the leftovers.
But what to make?