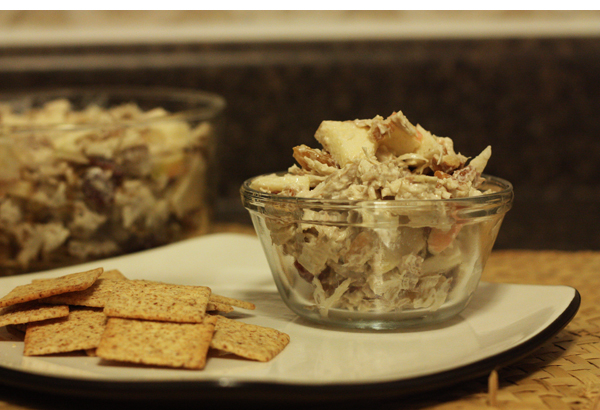 Let's take a minute to talk about real life.
Some days, there is time to make fresh pasta. Fancy desserts. Elaborate multi-course meals.
Most days though, it's all I can do to get out the door in the morning toting a breakfast and lunch, and on show days, dinner, so that I can avoid the oh-so-tempting bounties of college food available at work. Especially in January, when fresh food is somewhat difficult to come by and most of my cravings are for something warm and filling.
But I've found an answer. An answer to the winter blues, the I-don't-feel-like-cooking doldrums, and the whoa-we-have-so-much-leftover-turkey-from-the-holidays reality in my freezer.
Sierra's turkey salad.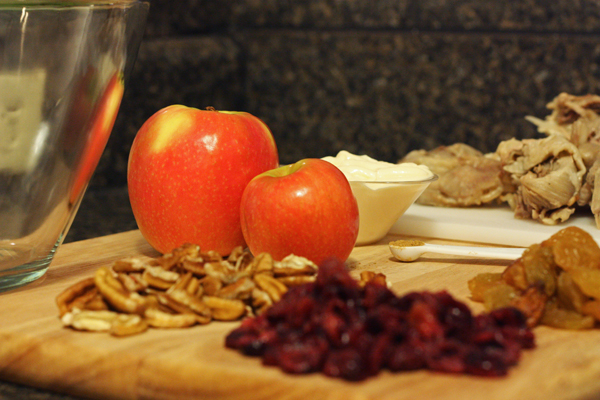 I know I'm probably way late catching this train. I've never really been a fan of chicken salads and won't come within ten feet of tuna salads, so I suppose I thought turkey salad would be equally unpleasant. I. Was. Wrong.