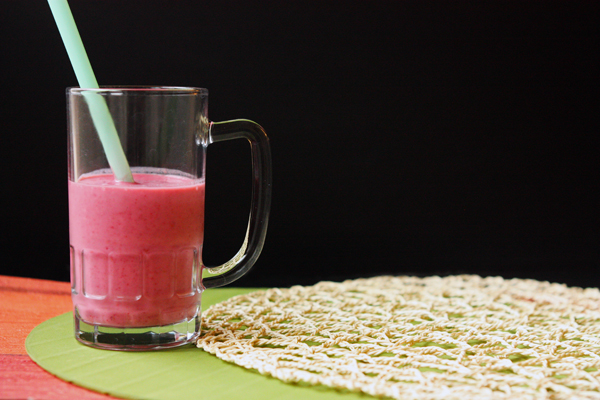 Not to add to the din, but I feel like I've seen a ton of smoothie recipes popping up in the food blog universe. Despite the typically chilly weather outside, I'd wager a guess that January is the number-one month for smoothies, juice cleanses, and salad-eating.
And even I have this conflict. The desire both for thick, warm soups that shut out the cold of January but also for light, fresh meals that taste like the spring and summer to come.
Plus, Santa brought me an immersion blender for Christmas, and what better way to break it in than by crushing the heck out of some frozen raspberries?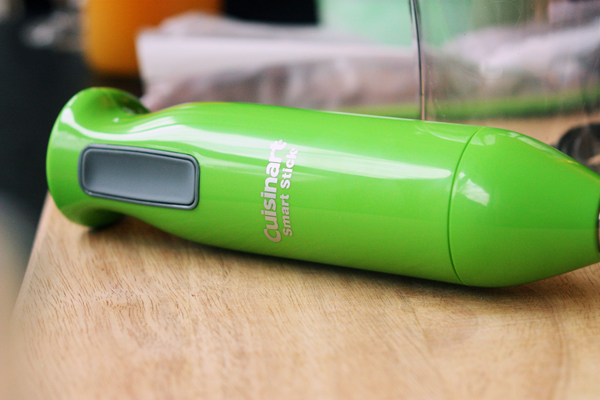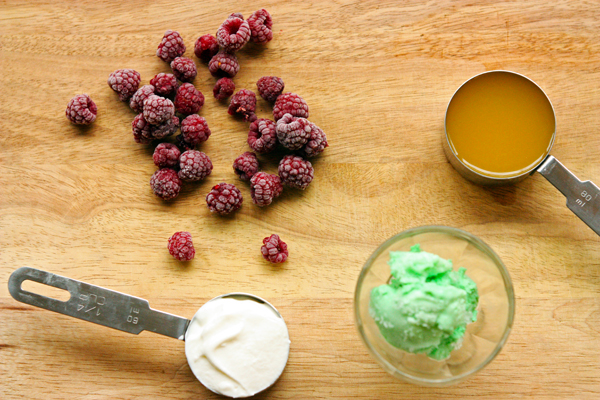 This is a little smoothie. I can never get through a full-size smoothie, so this recipe is for about a half-pint. You can easily double it if you are full-size smoothie drinker.