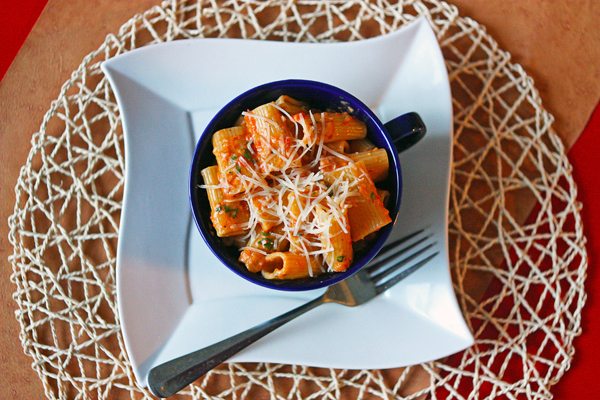 There aren't enough sauces, ingredients, shapes, cheeses, or styles in the world to burn out my love for pasta. If anything, it seems my taste for the stuff has only expanded since I started this blog; my childhood pasta preferences were limited exclusively to spaghetti with butter and parmesan cheese, and now I favor short, thick pasta dressed in zesty, flavorful sauces. There's really nothing like writing a food blog to force me into trying new things. And as much as I want to make some of my favorites over and over again, then I'd have nothing new to tell you about! (However, if you haven't already tried the Penne alla Vodka, you should really make it your top priority.)
Well, maybe your second priority. Because I'm pretty darn happy with this one, too.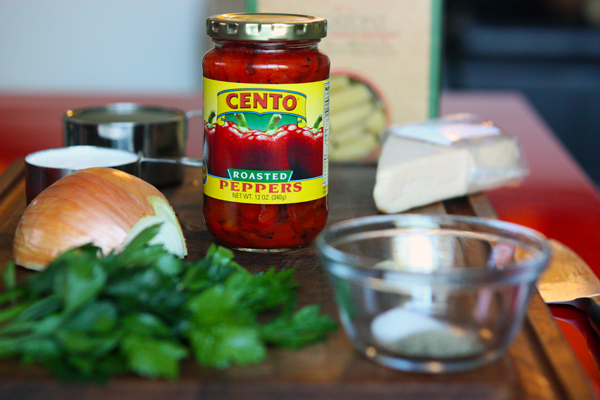 Roasted red peppers are pretty easy to come by at the grocery store. Yes, I know that fresh red bell peppers are EVERYWHERE at this time of year (at least in North Carolina), but for a quick and filling weeknight dinner, I went with these. Plus I already had them in my pantry and it was time to use them up.